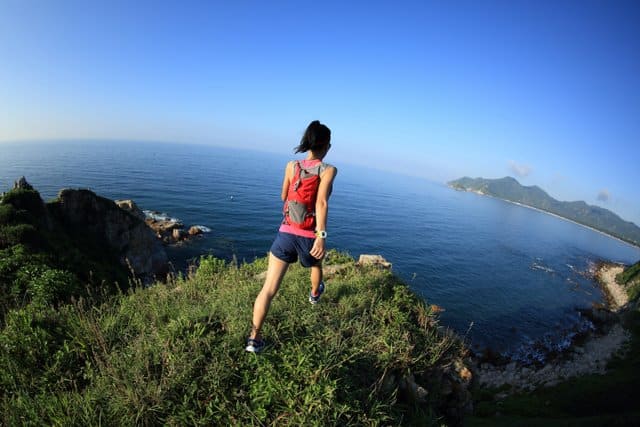 Being a digital nomad means that you have the opportunity to travel a lot. It is a fun and adventurous way to earn a living. The majority of us have turned down office jobs because we want the flexibility and travel opportunities this kind of life offers. But there is one factor that is a bane to many traveling digital nomads – staying fit.
I know, I can already see your eyes rolling and hear you guys groaning. It's a topic that many traveling digital nomads love to talk about and not because it is hard to do (which it is) but because this is a milestone to achieve especially if you travel a lot. It's already hard to stick to your exercise routine, as it is but add in the travel aspect and you have stepped into an even harder world.
Stick to Your Exercise Routine
When it comes to sticking to your exercise routine, finding that balance as a digital nomad is a tricky business, and if you add a focused health program to the mix, it even becomes trickier. It will test your determination, self-discipline, and time management skills until the end. But this should not stop you from living a healthy digital nomad lifestyle. To help you out, we've listed some of the ways that you can use to stick to your exercise routine while you travel.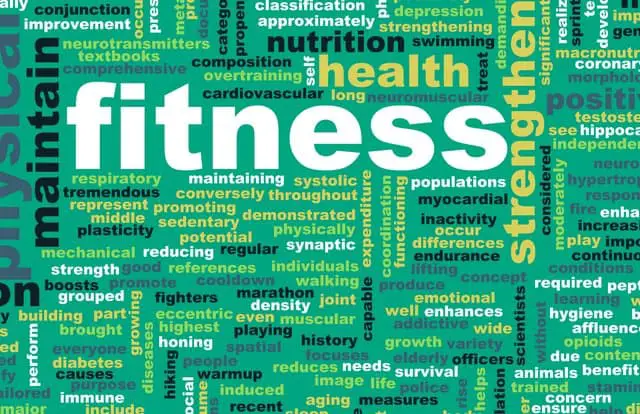 #1 – Set Achievable Goals Before Relocation: Work Within Your Limit
It is best that you know where you are in your fitness level. It will help you decide what kind of workout routines would be possible for you to follow. Also, setting your fitness goal before you relocate can help you save tons of time figuring out what you need to do to stick to your exercise routine.
We recommend that you set achievable goals that are practical to your fitness level. Start slow and then work your way into more intense routines as you progress. If you include running as part of your exercise routine, then break this down into how many hours or minutes you want to run and also how often you want to do it. The same principle applies to all other kinds of routine in your arsenal.
Make sure that your goals are achievable so that you prevent yourself from getting burned out and end up just quitting altogether. Achievable goals let you push yourself to do more intense workouts in the future, which will help you stay fit and healthy while traveling.
#2 – Leave The Iron At Home: Body Weight Workouts For Travel
Have no weights on hand does not mean forgetting your fitness goals. Several exercise routines do not involve any kind of iron weights like cardio exercises and body weight workouts.
Here is a list of body weight workouts that many trainers swear by. If done properly, this can help improve not just your body weight but also your overall health.
Note: Don't forget to do some warm-up exercises before you dive into any routine and also to cool down after.
Squats
This exercise is primarily focused on your legs. It will target your quadriceps, calves, and hamstrings. This exercise will help you build strength on your legs and is a perfect exercise to include in your routine because it doesn't involve any equipment, and it can be done virtually anywhere.
Digital Nomads can take this a step further once they've built up their leg muscles to the point that the squats become easy by using bottles of water as weights.
Push Ups
Push Ups are an upper body workout that will build core strength too. Perfect for those who want to work their chest, shoulders, and arms. No equipment is needed, and individual variations and styles can be accomplished in your routine to tailor fit your level.
Lunges
The lunge is another bodyweight exercise that targets your leg muscles and is very suitable for beginners who are just starting their daily exercise routine. Bottled water as weights can be used to intensify the effect of the exercise.
Plank
A very popular bodyweight exercise to build core strength is planks. Your abdominal muscles will be engaged in this exercise and also your back muscles. Another exercise that does not involve any equipment but will be an excellent exercise to include in your routine.
Crunches
Crunches are an excellent exercise that focuses on your abdomen. It will strengthen your core muscles when done correctly. It is also one of the many exercises that are common for beginners because this does not include any equipment.
Dips
Dips are one of the many exercises that build your upper body strength. It's considered an essential exercise in the calisthenics routine. I included this exercise because a version of this exercise can be done using everyday things in your home. The version I am talking about is the one that uses chairs to aid you in doing the dips as this will help tone your arms and work those tricep, shoulders, and chest muscles.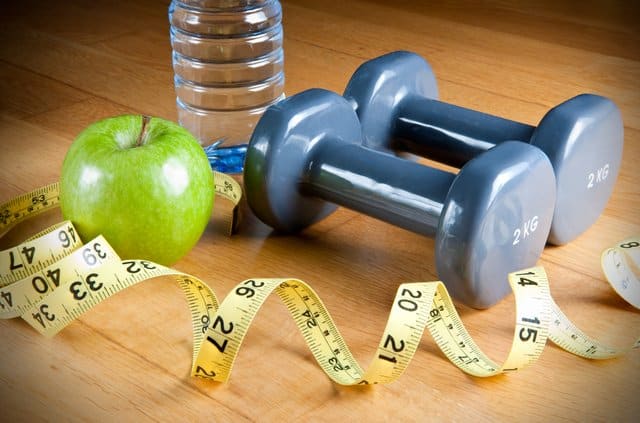 #3 – Carry Lightweight Equipment: Small Equipment For Your Workout
In addition to the exercises mentioned above, you can carry with you lightweight equipment that can help you keep fit while traveling.
Two of the most common equipment that digital nomad love to carry with them is jumping ropes and resistance bands. The jumping ropes are one way to increase your heart rate and can be used in place of running. Some places you go to that you'll find is not very conducive for running. Carrying a jumping rope can help you have a cardio workout part of your routine.
Resistance bands are great because you can do a full body routine with the use of resistance bands. The exercises that you can do with these bands vary depending on what part of your body you want to focus. Take, for example, tricep curls using a resistance band, and you already have an exercise in your routine that focuses on your arms. It is just a matter of determining what part of your body to workout on and using the bands in a way that can help you build your strength and muscle.
#4 – While Traveling Make Your Daily Activities Part Of Your Program
If you are a digital nomad, you know that including your daily activity as part of your exercise program works. Many swear by this technique because it is an easy way to fit in an exercise into your daily lives without really feeling that you are exercising.
One of the ways that most digital nomads do is to walk to the market during market days rather than taking a car. It is a great way to increase your heart rate and exercise your legs. Others would do lunges as they clean around their current home, and I also read one digital nomad who uses the time he spends waiting for his laundry to do some workout routines. It is just a matter of time-management as many say and this is especially true for digital nomads like us. You spend your energy on doing fitness stuff as you go around with your daily activities.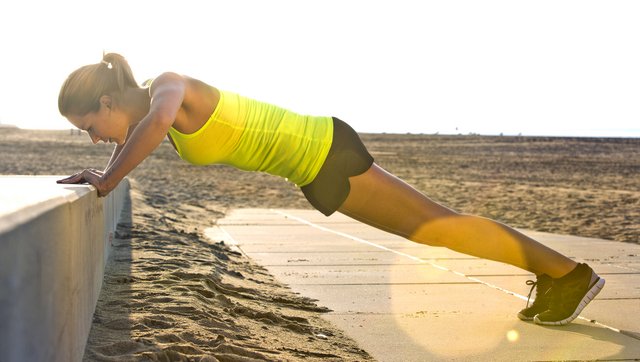 #4 – Find A Local Fitness Community Where You Currently Are
Having a fitness community can help you gain a balanced lifestyle. It can also be a source of a much-needed motivation for you to stick to your routine. Some traveling digital nomads prefer to sign up for a membership in a gym if they are staying in one place for long periods.
Yoga Studio
There are many benefits to doing yoga, and they are all supported by science. Enrolling in a yoga studio does not only help your physical health but can also be great for your mental and spiritual health.
Incorporating yoga in your fitness routine can help you deal with stress better and also reduce your anxiety and depression if you are suffering from them. It is an overall health exercise routine that is very popular to us digital nomads. The best part of this routine is once you learn yoga techniques, you can do it even in the confines of your home, no equipment needed.
Crossfit Gym
Crossfit is for the more advanced in terms of fitness travelers. It is a very hardcore type of fitness routine. Your whole body will be involved, and all the muscle groups will be engaged in this fun and encouraging method.
This high-intensity workout is great for digital nomads who want to take their fitness routine up a notch. All the activities under Crossfit training are designed to push your body to perform through intense routines and exercises. Think police academy training level of activities when you hear this term.
It is not brutal, just intense, but it will push you to your limits, and you will exceed them through the encouragement of your coach and other gym buddies.
Health Store
All digital nomads who travel need to find one of these stores. It is not only to provide them with healthier food options but also to socialize with other health-conscious people. All of us know that traveling involves food choices that can put us a few steps back in our fitness goals and this is why many digital nomads prefer to bring their own food to keep them on track on their healthy living.
However, there will be times when certain foods that are in your diet might not be available locally where you currently are staying. Going to a health store can help you talk to health experts and other health-wise people on what food you can buy in place of the ones that are not available in the market.
Local Sports
Not everyone likes the confines of being inside a gym. There is one more way you can squeeze in some physical exercise in your travel. Try a local sport, and you can mingle and meet new people as you do this too. You'll only need to set a few minutes of your time to do this sport and have fun while doing it.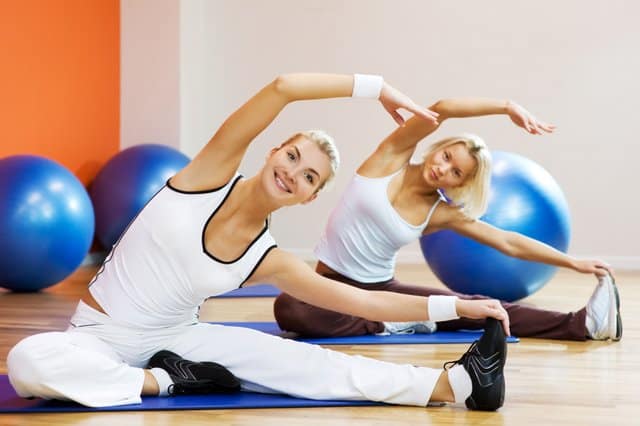 #5 – Partner Up With A Traveling Buddy
If you have a community of digital nomads in the area, it is an excellent way to look for a buddy that will accompany you in your physical fitness journey. This buddy of yours will keep you in line and also be your friends, companion, coach and sometimes cheerleader too.
It helps to have a buddy on board because the two of you can set realistic goals that you both can celebrate one achieved. Think of your buddy as your accountability partner so that you know that someone will be there to check on your progress, encourage or motivate you and most especially lecture your ass off if you slack off and fail to reach your target.
#6 – Take Advantage of Technology: Use Fitness Apps While Traveling
One of the essential gadgets a digital nomad must have is a phone. It translates to more than just being able to contact your client and vice versa, into a device that allows them to be more productive and hands-on on their projects and business. Also, this keeps digital nomads who are frequent travelers to keep track of their fitness.
Fitness Apps and Online Subscriptions
There are apps available for Android and iOS to help traveling digital nomads in keeping track and staying on track of their fitness routines.
Daily Burn
This app has 1,000 class inspired workout videos in their library. The workout routines suggestions are based on the user's initial fitness assessment. It is free to use for the first 30 days and then converts into a monthly subscription automatically at the end of your 30 days trial period.
Sworkit
This app is designed to give you a 6-week program that is tailor fit to your fitness level. What's great about this app is that it follows the standards of the American College of Sports Medicine. It promises to help you get fitter, stronger, and leaner after six weeks. The best thing about this is you can access it for free, but of course, a paid premium version is also available.
Freeletics Bodyweight
An app that has more than 900 workouts in their library with durations ranging from 10 to 30 minutes. You can choose according to your time availability, and all routines make use of your body weight. The ideal selling point of this app is that there is a setting that fits your workouts in two meters by two meters space. So this is perfect for those small spaces in your room during travel.
Seven
Seven is one of the more popular apps because it promises to get you fit with just seven minutes a day of exercise time. No wonder why they named their app Seven. Their workout library consists of 200 workouts that you can tailor fit according to your fitness level. All of the workouts are conceptualized to utilize your body weight, a chair, and walls, which is ideal for digital nomads who travel often.
There is also a virtual trainer that will give you support. Plus, a workout challenge that sent to you daily to keep you on track and motivated. You have the option to compete with friends in your community in the app to both encourage you to push yourself more and also to create friendly competitions that helps you to stay fit.
The only downside to this app is that it does not offer any free version or even a free trial period. It is a monthly or yearly subscription with options to renew at the end of each period automatically.
Fitness Blender
This website offers an online subscription to access hundreds of workout videos online, workout programs, and meal plans. Their videos and workout applications can be filtered according to duration, calorie burn, difficulty, what part of your body you want to focus on, with equipment or not, type of training and the gender of your trainer.
Their meal plans are categorized into two types, calendar-based plans, and eBook based plans. Both are formulated with certified and registered dieticians and nutritionists to give you a high-quality program that can help you stay fit and healthy.
Pilatesology
This app is a great online subscription for those who are looking for workouts that is less active but still want to get fit and develop core strength. As pilates is a mind and body kind of exercise, this can also help relieve stress and anxiety. You can choose from beginner programs to more advanced ones as you progress. It offers a free 12-day trial and charges $20 per month or $150 per year.
Tapp Brothers
Tapp Brothers are more known for their Parkour videos uploaded on YouTube. They now offer two courses on their website and get fit challenges for anyone willing to subscribe. They have a free bodyweight workout provided as well which you can access through their Facebook page, but it is their Parkour that has gained them their place in the fitness market.
You can access numerous videos of them doing fitness routines and flexibility exercises on their YouTube channel. If you are one of the many who are drawn to Parkour and want to learn it to help you get fit and stay fit, then these are the people you want to follow.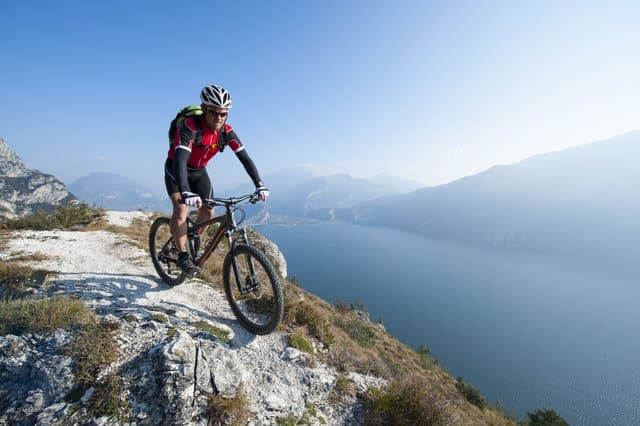 #7 – Adventure and Extreme Sports
Getting involved in extreme sports is also a great way to put a fun and adventurous twist to your fitness journey. Besides, extreme sports can be one of the reasons why you want to travel a lot, and you can do these sports in place of the regular workout routine you have while you are at home.
Rock Climbing
There are great locations around the world that can offer you an enjoyable rock climbing experience. Look up your place of destination and see if there are rock climbing sites that you can explore while you are there. It is best that you have a buddy or guide with you when doing this extreme sport so that you have someone who can spot for you as you climb.
What this extreme does to your fitness is that it allows you to engage all your major muscles during a climb. You get both an upper body and lower body workout at the same time plus once you reach that apex point of your rock, you get to see breathtaking views that are will make you appreciate all the hard work you've put into the climb. Also, you can go and snap an Instagram worthy photo while on the top as a memento of your travel.
Hiking
Hiking is a great cardio exercise app for even beginners to try. You can hike places that are easier on you while you are still a beginner and then work your way into the more extreme ones that will give you a total body workout every time. It is an enjoyable activity where you can choose a big group to travel with if you want to socialize or a smaller group if you are into the "getting in touch with nature" frame of mind.
Mountain Biking
Mountain biking is another sport that will get your heart pumping in no time. Most mountain bikers love this sport because it does not only keep them fit, but it also allows them to calm their minds and focus on the task at hand while enjoying beautiful views and pleasant fresh air. However, this might be a more costly type of extreme sport than the first two mentioned, but once you get going, you'll want to keep going, and you will soon realize that your body is changing into a leaner, stronger and healthier version.
#8 – Learn Exercise Routines For Small Spaces
Small spaces are a common problem when traveling and doing a workout routine in a small area is even a bigger problem. However, don't get discouraged by small spaces; some workouts have been designed by fellow digital nomads who travel a lot to help you out in your fitness journey. It is just a matter of learning them and incorporating them in your schedule to help you stay fit and healthy even if you are on the go.
Conclusion
To wrap it all up, these are nine ways on how you can stick to your exercise routine as a digital nomad, but there are also many more ways out there that you can choose. The main points you want to remember is to set achievable and realistic goals, incorporate bodyweight workouts in your routine, use lightweight equipment to take your workout a step further. There are also ways to make some exercises part of your daily routine and look for communities such as gyms, studios, and health stores. Don't forget to sign up a buddy of yours to be your accountability partner, to use technology to your advantage, do extreme sports and not to be discouraged by small spaces. I'll include one more way as a bonus, and this is, "Don't forget to reward yourself." Each time you achieve a goal, celebrate it.