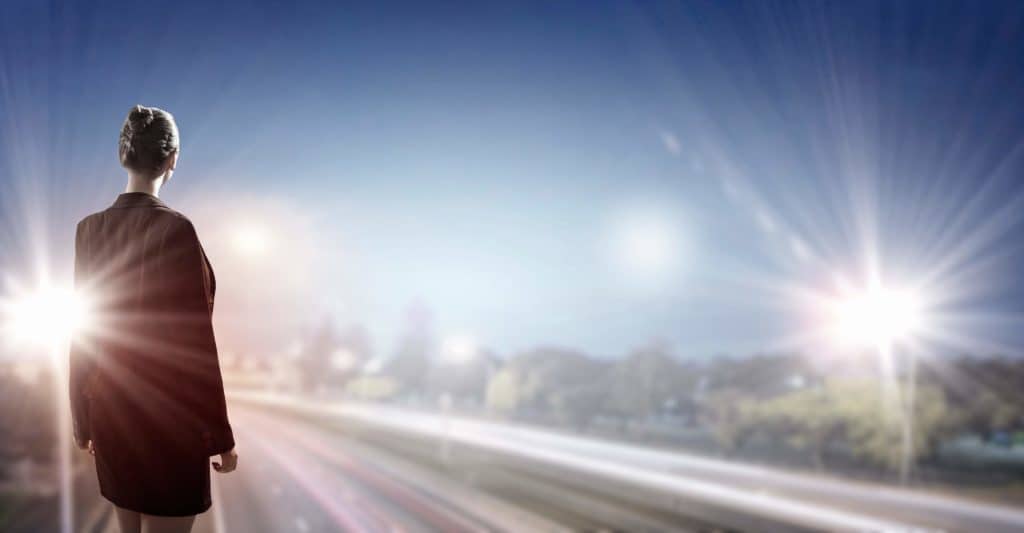 You are sold on the digital nomad lifestyle, and it looks like a perfect match for what you want to do. You've done your research. You are ready for something more, but you are also worried. You fear you don't have the correct skill sets just yet to jump overseas and start your digital nomad career.
Can you start a digital nomad freelance business with no experience? It may be difficult, but YES, you can! Do this by:
• Having some confidence and take the risk to start
• Learn about the freelance job options
• Identify what skills you need to improve
• Learn where to find work
• Find courses to improve skills
Let's face the facts here. It will take a lot of work to start from litte or no experience and build your business so that provides for your lifestyle. You cannot get around this. It's also important that you do some self-assessment before you take the next step by being introspective about your current work abilities. Assess how you can adequately build your experiences and skillsets.
Having the Confidence to Start
Many young people are eager to be their own boss and start their digital nomad career. Though they are bright-eyed and bushy-tailed, they are inexperienced, so they do not have the work reputation for building a clientele or a portfolio just yet. Business life can be tough, and it is a hard reality to learn. Those who are more likely to get hired for freelance jobs and in turn, receive better pay, have more skills and experience.
Don't fret too much though, because everybody has to start somewhere! There are some beginner jobs you can start with to help you jump into the freelance world and get your feet wet. They might not be the highest paying, but you cannot expect those types of salaries when just starting. Again, although the digital nomad lifestyle payoff is excellent, that doesn't mean it doesn't come without challenges, especially at the beginning of your career.
Fortunately, there are ways to grow your freelance business and ways to learn skills fast. You will need to develop your work skills only by doing, so you must put yourself out there and take as many small, lower-paying beginning level jobs to build your expertise.
We would advise beginner digital nomads to be wary of the risk of jumping overseas without securing your freelance business, clientele, or good business partnerships. You want to have enough revenue to live off of, even if you are in a low-cost city or country. It is still smart to have a steady financial safety net.
Although you may be super eager to start your career, have patience at the start because it is better to get your freelance business stable from a home base first. It will provide more room to fail than to impulsively move to a new country and hope it works out from there.
Freelance Jobs for Beginners
When starting out, you might want to consider these jobs to grow your freelance business. They require a beginner skillset and allow a lot of room for professional and personal growth, and are not that hard to get started!
Additionally, thanks to an increase in our technological resources and continued access to these resources, it's easier than ever to teach yourself simple skills and put them to use. You need some self-determination to hone your craft as well as access to the internet connection to research job openings and how to develop skills as a beginner.
Digital nomads will often find their feet within the comforts of technology, and a great place to start is doing your research on current market demands from freelance and remote workers.
Virtual Assistants
Virtual assistants are very common jobs amongst digital nomads. They need to be skilled at tackling different support and administrative tasks. Some of these tasks might include data entry, translation, email marketing, transcription, copywriting, social media management, web design, blogging, bookkeeping, and customer services. These are great jobs for those that love to help other people because your role is primarily to keep your client's life organized. Your work allows business owners to stay focused on the development of their companies without losing time worrying about the behind-the-scenes, day-to-day tasks.
You should be good at organization and time management, and be equipped to work with programs such as Microsoft Office and Google Calendar, Slides, Documents, etc. If you don't already have these skills, they are straightforward to learn with a quick internet search.
Proofreading
Blogging jobs are becoming more and more widespread. Although your ultimate goal might be to become a writer for one of these blogs or to monetize your own blog, you might need to prove your credibility first by being a proofreader. It is precisely what it sounds like, and is not hard to do. If you have mastered the English language and have a knowledge of proper grammar and sentence structure in writing, then you are equipped for this position. Your role is to be a second or third set of eyes on a piece of work to refine and enhance the language and structure, so it is ready to be published.
Once you show that you are well-versed in these crucial details and willing to do small tasks such as these, you can build trust and rapport with your clients, and they will likely be more inclined to pass along more work to you, the next step being blogging and ghostwriting jobs.
From there, you can begin to build a writing portfolio at the standard starting price, which is typically 1.5 cents per word. Slowly you can receive pay raises as you build your reputation, and potentially make a beautiful living for yourself as a writer with the correct work/life balance strategies.
Teaching
You would be surprised at skills people are desperate to learn, and you might very well be the person to teach them! Even if you think your knowledge is basic or minimal, there could very well be a demand for online instruction of that skill. One of the most popular needs is for online English tutors. They are in exceptionally high demand as people are looking to improve their language skills to make them more advantageous business partners or international work candidates. If you have a WiFi connection, a mastery of the English language and are keen to help people, you can make a living off of it.
It is an excellent example of leveraging something very simple and natural to you, coupled with using your relationship-building skills to build a clientele. Make sure as you are beginning your instructing career that you don't count out a skill or an asset before fully educating yourself on opportunities to teach that skill. Even if you think it is particularly niche or superordinary, with a little further research, you might stumble upon a vast market to tap into. Take advantage of that.
Identify Skills You Need to Improve
Self-promotion
A little grit goes a long way when beginning your freelance business. So many people want to live the lifestyle where they get to be their own boss, so you must find ways to make yourself stand out! That is where self-promotion comes in. Take the time to research tips for how to market yourself and implement these new ideas when growing your portfolio and your business. There are a plethora of resources for this information, including LinkedIn pages, Facebook groups, and other digital nomad research sites. YouTube is always an excellent tool for any marketing tutorial.
Additionally, you should familiarize yourself with search engine optimization (SEO) work. There are, of course, paid services to help get your search results to higher ranks on Google and Yahoo, but there are also ways to do it naturally. Research tutorials on natural engagement boosting techniques and how to incorporate key terms into your writing and promotional materials.
Working Smart
Have you ever heard the term work smarter, not harder? If not, you should write it in every available space you can! This mindset is pivotal when you are getting your business started. It's essential to know how to leverage already existing skills you have and only devote the majority of your time, energy, and resources to the areas you need the most growth in.
For example, as previously mentioned, if you are an English native speaker and see a demand for online tutors, take advantage of that! You never know what connections or business partnerships you might make in the process, even if it seems like work you might not ideally want to do long term.
Take every opportunity and run with it, try to network and build connections where you can, and use the skills you learned, even if they seem minimal, to shape your career vision and portfolio.
Identifying Needs
When you are starting off as a digital nomad with little to no experience, you will need to learn that you don't necessarily have to have a niche area of expertise such as IT, coding or other digital skills to be successful. If you can identify a need for something, particularly something you like or something you already implement on a day-to-day basis, jump on the opportunity to be of service!
It can be as simple as fun design work you like to do on free apps like Canva, your love of time management and your obsession with planners, or your passion for creative writing.
If you can learn to leverage that, you'll already have a leg up when it comes to finding your first job, even if you don't have professional experience!
Where you lack your professional experience, you can make up for with passion and a willingness to work hard. All you need to do is find someone who is looking for that task, even if it seems like a no brainer to you or not something you would imagine someone would be hiring for. Where there is a demand, position yourself to be the supply!
Where Can I Find Beginning Work?
Now that you know your potential and how you can work to implement it, you need to know where to look for people who need your help. There are a few great websites directed towards different areas for digital nomads. As a beginner, you might have to do more sifting through job postings and spend more time making a case for yourself than providing portfolio items that speak for your work, but that's the nature of the beast as you start. Remember, once you get past these first stages of your career, it becomes a bit easier with time.
Most of the websites provided have filters you can apply which show jobs that are only directed towards beginner skill sets. Again, they may look small and not necessarily ideal, but take each opportunity with a grain of salt knowing they will ultimately propel you to your end digital nomad career goals.
Problogger Jobs
As you can probably imagine by the name, this website is directed towards bloggers looking to create and grow their blogs and make money while doing it. Not only does it provide job postings, you can filter based on keywords and skill levels, but it provides advice and in-depth tutorials featuring the latest blogging trends and how to apply these learned skills.
Upwork
Upwork specifically targets freelancers based on category. You can represent yourself through a Web, Mobile & Software Development lens, Design & Creative, Writing, Sales and Marketing, Administrative Support, Customer Service, Data Science & Analytics or Engineering & Architecture lens.
WritersWork
WritersWork is an ideal tool for beginners. It is an all-in-one platform that provides career training, writing tools, and the ability to create your own online portfolio with all your work in one place. It's great in particular for beginners, with a lot of opportunity for those just starting out to set weekly writing goals to develop your skills all while building a natural portfolio in the process.
Textbroker
Textbroker allows you to hire people to help you manage your SEO, and you can get hired for similar skills. As a beginner, you might be a bit strapped for cash, but if you do want to invest in SEO training or experts to help you launch your new site or business, this site might be worth your investment.  
Fiverr
Fiverr is an excellent site for finding work and hiring in several different categories such as Graphics & Design, Digital Marketing, Writing & Translation, Video & Animation, Music & Audio, Programming & Tech, Business, and Lifestyle.
It's specifically for the freelancer on a tighter budget, as it provides payment protection through the site, honest service prices upfront with no hidden fees and customer service reps to help answer any questions 24/7.
How and Where Can I Improve My Skills?
There are many online courses you can pay for that will help you focus and enhance your skills as a freelancer or entrepreneur. These are well worth the investment if you feel like you are going into the digital nomad lifestyle a bit blind.
Check out some of these great websites for more information:
Udemy
This platform provides a truly global marketplace for learning and teaching online. Students can master new skills and set and achieve goals with over 55,000 online courses on various topics.
Skillshare
Skillshare is an online learning community that has over 15,000 different classes that focus on design, business, and photography.
Lynda
Lynda is a platform with focused courses on business, software, technology, and other creative skills which can help develop personal confidence and professional business insight.
Khan Academy
Khan Academy is an online academy with classes on almost any topic you could think of. It is easily accessible on multiple channels like web and mobile and is perfect for anyone from any age range. Courses include standard grade school topics like algebra and language arts up to entrepreneurial, writing, and business development courses.
Treehouse
Treehouse provides courses focused more on web design, software development, and coding. You can learn at your own pace and become job ready within months. The platform comes with a free trial to test the waters before you decide to jump into investing money.
Podcasts
Don't count out other free materials. With increased access to technology and social platforms of all kinds, it's easier than ever to learn virtually anything from anywhere at any time. Podcasts are all the rage these days, and more and more content creators are sharing their advice through this medium that is free on most platforms like Spotify and iTunes.
Podcasts allow you to maximize your downtime while driving, lounging around, or cleaning your house. You can gain new insights by simply listening and absorbing the information through your radio or headphones without having to do much active engaging.
It is another great example of working smarter, not harder by learning how to invest, and maximize as much time in your day to build your new business without sacrificing a healthy work/life balance.
Final Thoughts
Starting your digital nomad freelance business with no experience might have some risk involved and be daunting at first. However, like anything else in life, if you are genuinely passionate about launching your career and willing to put in focused, hard work to make it happen, then the world is your oyster!
Now is a better time than ever to go for this dream as we are living in such a technologically advanced society that provides a constant learning environment for people if that's how they choose to look at life.
Just because you don't start with work experience doesn't mean you will stay that way forever.
As a young person, you have your life ahead of you, and this is the best time to take personal and professional risks (with some guidance of course), so go ahead and take the leap!