Digital nomad banking can cause one of the most frustrating unwelcome feelings, especially worrying about money and finances. You depend on getting your money from freelance projects and expect to be able to receive it easily and on time. Even if you have money in your bank account, it's difficult to tell whether or not you will face additional fees for using ATM services in foreign nations.
That is what this article seeks to address: a lasting solution to the question behind banking and location independent people – let's take a look at the options and some banking services that will help you.
Identifying the Digital Nomad Tribe
The concept of a digital nomad is that of a freelancer who constantly travels the world, and usually works for multiple firms at the same time. This tribe of people has chosen to forego the conventional ways of working in a typical office from nine to five. They have decided to part from what many consider as 'home' to live and accumulate possessions in different parts of the globe. As a result of the lifestyle, managing money and finances (for work and personal use) has some complex angles that need to be managed.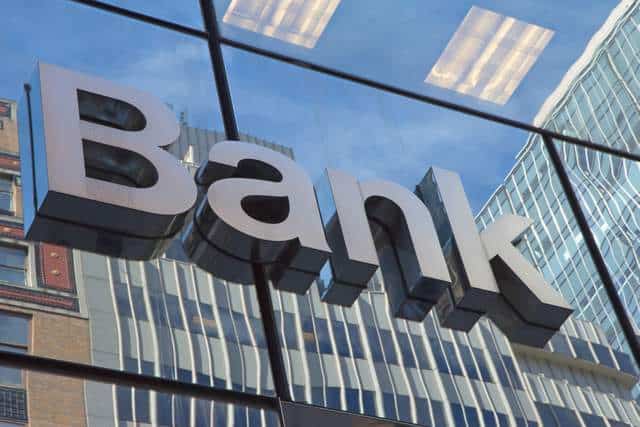 Work and earning money for most digital nomads involve the internet and getting paid for the projects they have completed can come from different digital internet professions such as:
Freelance content writers of all types
Online marketers, accountants, graphic designers
E-commerce
Photographers, social media influencers, and Video content creators
Challenges of Modern Digital Nomad Banking
Online banking payments are certainly on the rise. According to Kommando Tech, "during 2020, the annual value of digital payments is expected to reach $726 billion".
Why Banking for Digital Nomads is So Challenging
Tax Residence Changes: The traditional banking model does not fit so well with a digital nomad's needs. The real problem, however, comes in changing the tax residence.
Mobile Banking: Mobile banking has become an essential tool for handling banking activities for all location independent workers. Even better, there are a plethora of banking applications that enable nomads to bank while on the move. Monese, a UK mobile banking start-up, is among those perceived to fit the digital nomad lifestyle. Users can claim a debit card rather easily and use the application to execute cost-friendly money transfers.
YouTube Video – Guidelines for International Money Transfers
International Money Transfer: Digital nomads are hit with so many fees: from ATM withdrawal fees to international money transfer fees. Applications such as Azimo, TransferWise, and WorldRemit offer perfect alternatives to cheap money transfer needs via their mobile and web-based applications.
Online Banking International – Opening a Bank Account
Indeed, it can be tasking to get around the proof of residency threshold when you try to open a new bank account without a permanent address. Then some people maintain a permanent physical address, but they are continually moving and receiving money in different currencies. A slew of banks is slowly disrupting this age-old status quo.
Some of the entrants in this sphere are offering innovative solutions that encompass more than just sending money and such basic services. Some of the banking institutions often do not require utility bills and such documentation that traditional banks ask for. Some of them offer excellent options to lower fees while traveling. There is also a possibility to hold your funds in different currencies, and they provide competitive foreign exchange rates.
Monese
Accounts in GBP and EUR
Does not need any proof of address
Do you need a Euro account or a British Pounds account? No physical address? Monese makes it easy. The UK based start-up offers about three account alternatives, and you can choose to open a Monese account in over 20 European countries. The start-up has simplified its pricing in a way that ensures that the amounts charged for different banking services are the same amount in either Pounds or Euros. You can choose to open just a Euro account, a British Pound account, or both. Each of the accounts will get you an IBAN (a type of bank number for foreign currency transfer) and a debit card. Keep in mind that there is no credit check or proof of address needed.
The primary account incurs a 4.95 Euro fee per month and comes with six free withdrawals every month and a free debit card. There is also a starter account, which gets you a debit card and does not charge any amount. Then there is a premium account that offers unlimited free withdrawals and a debit card for only 14.95 Euros.
You can choose to get instant cash top-ups and withdrawals at a PayPoint or a post office. PayPoint is a system used to pay bills in Ireland, Romania, and the United Kingdom.
TransferWise
Accounts in GBP, EUR, AUD, and USD
Proof of address is needed
TransferWise has a borderless account that gives you banking details in the US (USD), Australia (AUD), Germany (EUR), and UK (GBP). Through this account, you can hold more than forty currencies in your account.
One downside is that the company requires sufficient proof of address through documents such as utility bills (electricity, landline phone, and gas). Additionally, a credit card or bank account statement, vehicle registration, a tax bill (the bill has to be less than three months old), documents from a financial institution or the government, or a driver's license with your physical address depicted may be required.
Revolut
Accounts in GBP and EUR
Does not require proof of address
Revolut, a UK based company, offers three account types; all of them include a Euro and GBP account, a virtual debit card, a debit card, and the ability to hold over twenty currencies. The fee perks also include travel insurance and no expenses for debit cards.
The standard Revolut account will allow you to withdraw up to 200 Pounds or 200 Euros every month at no monthly costs. The premium account will allow you to withdraw 400 Pounds or 400 Euros every month at only 6.99 pounds per month. Lastly, the metal account will allow you to withdraw up to 600 Pounds or 600 Euros per month at on twelve Pounds every month. Above the stated limits, every ATM withdrawal will incur a cost of two percent of the amount in question. You will need a name, a postal address, and proof of identification. Please note that you do not need a credit check or proof of address documentation.
Stripe Atlas
In case your objectives revolve around establishing a successful online business, this can be the surest way to go. It is advisable to consider this option if your services or products have a global consumer base.
Typically, their initial fee is about five hundred US dollars upfront. It might sound like a big sum to many people, but at least you are well aware of what to expect. Once they have completed their review of your business, which might include doing website research regarding your products or services, they will process all the other work. It includes setting up a US bank account with your name linked to it. Even better, you do not have to reside in the United States for this to be achieved. Indeed, Stripe Atlas might sound very expensive when compared to other possible solutions, but in the end, you will enjoy the benefits associated with it.
Capitol One 360
Capitol One 360 is one option you should consider. With this card, you do not have to sweat about hidden costs and the fine print. It does not charge to open an account, and the monthly charges are pretty much standard. The interest rates change depending on your balance, but there are no minimums set for you to qualify. Usually, the percentage yield per year for amounts of up to fifty thousand US dollars is 0.20 percent; this figure can increase to 0.75 percent of your balance is anywhere between fifty thousand and 99,999 US dollars. For any figures above 100,000 US dollars, the annual percentage yield is set at one percent.
Capitol One prides in over 39,000 ATMs in the United States, but this does not mean so much to a digital nomad who is constantly changing location. However, you will be pleased to hear that the company's app is the best around. The app allows its users to have insight into their account activities. Making deposits is quite simplified, and if things seem unusual, the user can communicate with customer service personnel straight from the app.
————————————————————————————————
Related Digital Nomad Jobs and Digital Nomad Lifestyle Articles You Might Also Be Interested In:
9 Problems Digital Nomads Have When Working Remotely
How Important is Learning the Local Language for a Digital Nomad?
How to Get Freelance Video Editor Jobs while Living as a Digital Nomad
How to Be a Digital Nomad Software Developer (Types, Skills, and Jobs)
Can Digital Nomads Find Work as Virtual Assistants?
————————————————————————————————
Best International Bank for Business for EEA or EU Residents
N26
Accounts in EUR
Does not require proof of address
N26, which originated from Germany, offers a Euro account and hopes to launch in the US and the UK by 2020. Users can open this account remotely from anywhere, but you will need to have a European postal address. It is worth noting that the postal address does not have to reflect your permanent locale of residence since you can easily use a company's or a friend's address. There are quite several options from free to about 16.90 Euros per month. All the plans include free ATM withdrawals. The paid plans will offer other perks like no forex fees during currency exchanges. Generally, this account is very Euro-centric – currently, you can only make bank transfers between two European accounts. However, their impending expansion into the US and UK promises to offer more capabilities and incentives to their customers. Stay tuned.
International Accounts for US Residents
Charles Schwab Bank
Accounts are in USD
Requires proof of address
Without a doubt, the darling of digital nomads who reside in the United States has to be the Charles Schwab High Yield Checking Bank Account. This account is a standard US account that offers the option of investing. However, the most critical selling point for nomads is that almost all services are free – from free withdrawals to almost zero monthly fees. The account can be linked to Apple Pay, Samsung Pay, Microsoft Wallet, and Google Pay, and it comes with a Visa debit card.
To open this account, you will need a social security number or a taxpayer ID number, a US address, and an ID. Requirements may, however, vary for different people. Some green card holders, for example, have to provide a copy of the document. You can easily open this account remotely via the internet, but if you are outside the States, ensure that you use a VPN – otherwise, they might demand that you first present yourself at the nearest Schwab office.
Have you Thought About Bitcoin?
For most people, Bitcoin is not an option in their personal finance arsenal. The blockchain might sound a bit too complicated, and most people tend to associate the cryptocurrency with the online black market. However, given the appeal of getting paid in a currency that is made untraceable and instantaneously moves across borders, it is always advisable to get a Bitcoin wallet – Bitcoin Wallets are apps that you can use to spend, transfer, and buy Bitcoins.
Co-founder of the Bitcoin blockchain, Nicolas Cary, suggests that Bitcoins are both a store of value and a currency. As a currency, computer programmers in Nigeria and Ukraine might rely on the technology to get paid for their skills and time since PayPal does not operate in these countries. Moreover, UK citizens, just after Brexit, might opt to store some of their funds in the form of Bitcoins rather than hoard the more volatile pounds. Even though Bitcoin valuations have been quite volatile historically – thanks to its niche status and contempt from state regulators – Bloomberg noted that the currency has come up as a good bet this year than most foreign exchange traders, commodity contracts, and stock index.
Even though setting up a Bitcoin wallet is seamless, the disadvantage of using such an option is that you will only be limited to working with those who accept it. For instance, to receive your salary in Bitcoin, your employer must be a user also. However, as the age of global uncertainty and surveillance continues to increase, it is visionary to see the appeal that a sovereign currency brings to the table.
Digital Nomad Banking – Shop for Cheap International Transfers
Transferring money from one country to another is the area in which traditional banks are most unfriendly to their clients. For money to move across borders, it must successfully pass through several regulatory structures and intermediaries – all of which lead to volatile currency exchange rates, hidden fees charged by banks, and long waiting periods. These factors make sending and receiving money from abroad to be untenable, especially for freelancers.
Recommendation
In a bid to seek inexpensive international transfer options, it becomes easy to see why TransferWise is appealing. The UK based company's peer to peer system offers transfers that are about eight times less expensive as compared to traditional banks. The company has been able to sidestep the headache associated with systems in the past, which made it hard for money to leave borders.
TransferWise has set up domestic bank accounts in the thirty-eight nations they operate in. With this in mind, if I have dollars in the US account that I wish to change to Pounds in my GBP account, I will make a payment to the US account using my American debit card. Then they will reroute the same amount to another client who wishes to have money in his US account and deposit a similar amount from their GBP account into mine. Through this system, I can get paid easily by a European client, or cover my rent obligations while in a country where I do not have a bank account.
TransferWise applies a real exchange rate at the time of the transfer. Traditional banks will typically charge about three to five percent markup on the rate you find on Google. Even more, the company's fees are insignificant: TransferWise will levy about two Pounds to transfer two hundred Pounds into US dollars. Services such as TransferWise are sidestepping the need for traditional banks.
Conclusion
The digital nomad lifestyle sounds exciting, and it might seem like a perfect opportunity for those working from an office. However, such a lifestyle brings with it numerous unpleasant challenges: chief among them is the high cost of financial services. Traditional banks have been very expensive, but the newer generations of mobile banks promise inexpensive transaction fees, enhanced security, and swift transaction periods.
I'm the owner of Digital Nomad Explorer. I've traveled to over 50 countries and been an expat in Scotland, Finland, and China. I was a digital nomad while having my own robotics company and traveled throughout Europe and China working remotely. Currently, I'm location independent with a home base in Kirkkonummi, Finland.