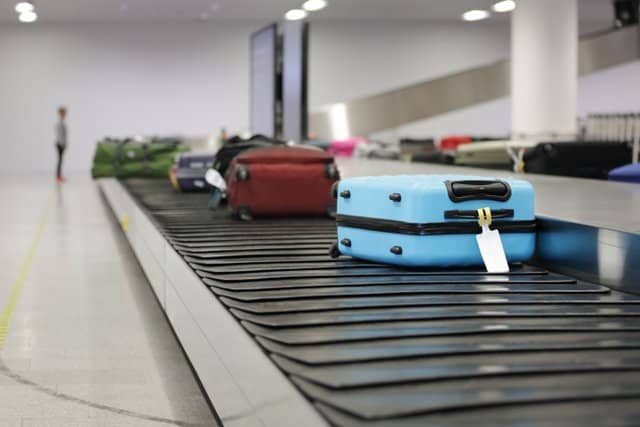 One of the best moves a digital nomad can do is to get himself insured. Moving around from country to country tends to cause some delay when you apply for insurance, especially if you have no permanent residency. Many consider insurance as a hidden cost of this lifestyle. Getting insured as a digital nomad is a little more complicated compared to employees with regular nine to five jobs. But it is still strongly recommended that you get yourself covered.
Getting ill or getting into an accident while traveling or during your stay in a foreign country should be anticipated because this is an uncontrollable aspect of life. It is precisely this uncertainty that makes a clear case to get insurance. There will be instances when unexpected events just happen.
This article will talk about the different kinds of insurance you should and could get, including the reasons why you should get insured.
Reason Why You Need To Get Covered
The question of getting insurance is a simple one, but it entails so many aspects to consider that getting covered can be a pain the a*s. However, getting covered still is essential for digital nomads because of so many reasons.
Safety Reasons
Your safety, especially if you travel very often, should be one of your main concerns. Health insurance and travel insurance should be among the top priorities on your list. However, a digital nomad life is very dependent on technology and gadgets. Having your luggage, personal effects, and work gear (laptop, tablet, phone, camera, etc…) covered too is a sensible step to take. There is nothing more frustrating than realizing that your luggage is lost, delayed or worse, your work gear damaged while you travel.
Health Reasons
Traveling will open up adventures and opportunities you might want to participate in, and with these opportunities come risks. It is a good idea to have you covered in cases of emergencies. Find a travel health insurance that caters to your adventurous side to counter the risks you are taking. Also, nomads with pre-existing health conditions will want to have travel health insurance coverage, specifically catered to them during travel, especially if the medical condition requires medical treatments now and then.
Digital nomads will also be able to get annual check-ups. Most travel health policies include this as part of the package or a rider that you can add to your existing one.
Contingency Reasons
As you travel from one location to another, lost luggage, cancellation of tickets, and other similar situations can and will happen during your travel. Getting yourself covered with a comprehensive insurance policy will help put your worries to rest. It is best to have ready solutions in your arsenal even before things start to go south. Costs of lost luggage or the expenses you incur when your trip is delayed can be reimbursed with the help of a trip insurance plan. I may even cover if you miss your connecting flight, and this is why you must check the details.
Peace Of Mind
Yes, we know that peace cannot be bought by money, but peace of mind is what you'll get if you know you have everything covered and insured. My friend once told me that having insurance gives him a sense of peace because he knows that if ever things go wrong, the insurance got it covered. If you think about it, his statement makes a lot of sense.
You can try new cuisines from different locations or street foods without worrying about the medical bills if ever your stomach reacts badly to the food you ate. You can go on an adventurous trip with your peers without worrying about the medical costs if ever you are injured. For me, that peace of mind is worth every penny I spend.
Types Of Insurance For Digital Nomads
There are different kinds of insurance a person can buy depending on the regular income they get from their jobs or the amount of traveling they do. However, being a digital nomad means that your income depends on the amount of work you are willing to accept. Therefore, income fluctuates accordingly, which is why this is one of the reasons why getting insured as a digital nomad is a bit complicated.
However, there are insurance companies that cater to digital nomads, and their policies are tailor-fitted to the digital nomad lifestyle. These companies offer different types of insurance options, and the most common ones are stated further in the article.
Health Insurance/Accident Insurance
This type of insurance covers the medical needs a digital nomad requires. It is focused more on dental and medical check-ups, hospitalization, and also treatments for several diseases while at home. Accident insurance, on the other hand, deals with injuries sustained during an accident that requires medical attention, like a car collision accident or a motorbike accident.
Some even have accidental death and dismemberment coverage. Some companies bundle up the two together since statistics show that people who buy health insurance would also be interested in purchasing accident insurance.
For a digital nomad, health insurance is essential, especially if you are under treatment for an existing medical condition. However, traditional health insurance might not fit a digital nomad in the sense that most move around the world a lot.
It does not make sense to buy insurance that could only cover your medical needs back home when you travel a lot. It is also not sensible to buy local insurance from where you are currently staying because you might not be staying there for long. Good thing that several insurance companies are catering to the digital nomad lifestyle now, and they offer great plans for you to choose from.
Travel Insurance
Travel insurances are explicitly designed for people who are traveling more often due to the nature of their work. It is why digital nomads are perfect candidates for this type of insurance because the lifestyle is one that is strongly tied up to travel.
Yes, travel insurance covers you for medical emergencies, cancellation of tickets and theft or loss of your items. What most people fail to understand is that it only covers you for a certain amount of time. Nowadays, there are insurance companies that offer better options for digital nomads. You can read more about this further in the article.
Travel Medical Insurance
After researching what travel medical insurance is, I have concluded that travel medical insurance is combined health and travel insurance. This insurance policy covers unexpected injuries and illnesses that you get while you travel abroad. Standard health insurance only covers you if you are at home. It also has some trip insurance thrown in the mix with options to choose a yearly plan for multiple trips or a single-trip plan. However, this type of insurance does have some restrictions.
Regular check-ups, dental exams, prescription drugs for pre-existing conditions might not be part of the coverage it offers. It is still not a bad idea to ask your underwriter for modules to add to your plan to make it more comprehensive and answer your needs.
Electronic Gear Insurance
Not all insurance covers your electronic gear when you travel. It is why companies who are catering to the digital nomad market have come up with travel insurance that also includes your gear. Laptops, cameras, phones, and tablets are just some of the items that can be included in the coverage.
However, there are certain limitations for electronic gear insurances. One of them is that the company can sometimes set a certain amount of insurance coverage per item. So high-end gear might not be included, and therefore you might need to get different insurance for them. If I want to ensure a specific gear, I ask myself that if ever this item is lost, is it practical to buy a replacement one asap? Or let my insurance handle it? It helps a lot when coming up with a decision.
Basic Digital Nomad Insurance Coverage
There are several insurance options that a digital nomad can get and most of them have the basics covered. These basic coverage are chosen very carefully to cater to the digital nomad lifestyle.
Travel Medical Expenses
These are the medical expenses incurred during your travel or while staying in a foreign land. They may include all or just some of the following:
Hospital accommodation costs due to sickness and injury
ICU cost incurred after an accident or critical injury
Medical practitioner's fee such as specialists, doctors, nurses, and anesthesiologists
Prescribed inpatient drug treatment
Medical appliance use cost
Diagnostic tests and procedures
Surgery and sometimes reconstructive surgery
Post-Hospitalization Treatment – can vary from case to case
Rehabilitation after an injury or accident
Outpatient Treatment
Medical Evacuation and Repatriation
Ambulance Cost
Mortal Remains Cost or the expenses for the transportation of your remains back home including burial or cremation costs
Unexpected Travel Expenses
These are the expenses incurred due to the delay or cancellation of your trip or flight. Insurance companies usually cover the following:
Trip cancellation – When you've booked your trip in advance but cannot travel because of illness, injury, your death, death of a family member. Other reasons are such as a traveling companion, a terrorist threat to where you are traveling, acts of God, and jury duty might apply
Travel or commute cost due to trip interruption
Hotel accommodation and meal cost refund due to travel delay
Reimbursement of missed connection expenses due to unforeseeable circumstances.
Lost, delayed, or damaged luggage expenses
"Extras" that can be included in the insurance package.
As you read further in this section, you need to keep in mind that most digital nomads are also considered as entrepreneurs. They are the face and brand of their business, so it is sensible that many digital nomads also asks for a little more extra coverage than usual. Not all insurance companies offer the same coverage in their plans. "Extras" or "Riders" can be added to an existing plan to meet the digital nomad's demands. Below are examples of "extras" or "riders" you can ask your advisor about.
Full coverage for cancer treatment or cancer care treatments
Mental Health coverage
Terminal Condition Care
Expensive equipment or gear coverage
Electronic gear or equipment insurance
Medical Evacuation even if the condition is not critical
Dental Treatment Coverage both emergency and non-emergency
Preventive Care including routine check-ups for a physical and mental state, vaccination and cancer screening
Other companies also offer other "extras" depending on the individual, like maternity coverage for women and guardian coverage for underaged children. Adventure globetrotters can also ask for sports coverage riders. Don't forget to ask these "extras" as they can make your policy more encompassing than just the bare basics.
Digital Nomad Insurance Companies To Consider
Here are some of the companies that are offering promising insurance products to digital nomads and travelers. I suggest visiting their site as well to view their other offers; you might find one that piques your interest. And this is an excellent opportunity to start comparing each product.
Tokio Marine HCC
According to International Insurance website, Tokio Marine HCC is among the top 10 travel insurance companies they've reviewed. They offer a plan named Atlas Travel Insurance. It is a travel medical insurance that provides international medical coverage for trips that lasts a minimum of 5 days to a maximum of 364 days. They also offer StudentSecure, a product designed to give comprehensive coverage to full-time students or international scholars studying in foreign countries.
Seven Corners
Another travel medical insurance, Seven Corners boast their ability to provide service all over the globe. They have a 24 hours, 7 days a week, and 365 days a year travel assistance hotline. It allows the company to deliver the same level of care and assistance as if you are just back home. Their 20 years of experience and qualified underwriters gained their position as one of the popular digital nomad insurance around.
Their popular product is named Liaison Elite Plan. It is a travel medical insurance designed to provide coverage for not just you but your spouse, legal partner, civil partner and unmarried children aged 14 days to 19 years.
GeoBlue
This company offers a single-trip medical coverage plan named Voyager Choice, which takes care of medical emergencies. It is adjustable to your needs with deductibles that can be tailored fit to your budget. Travelers under the age of 84 and as young as six months are eligible for this plan. The only drawback is that you have to be a US citizen to get this.
Cigna
Constructed to meet the demands of a long time traveling digital nomads, Cigna offers several medical plans (Silver, Gold, Platinum) for you to choose from. They also have deductible plans that can be adjusted according to your financial level. Riders such as mental health coverage and medical evacuation are just some of the options you can choose from depending on your preference.
Aetna
Non-US residents are the market of this company. They have a 24/7 online doctor you can access anywhere from the world, except the US. Traveling families prefer the Aetna International – Pioneer Plan because it offers full hospitalization coverage, cancer treatment care, medical evacuation for emergency cases, and repatriation. For US and Candian residents, Aetna International – Mobile Health Plans (Classic and Exclusive) gives you either a wide coverage or a more comprehensive one depending on your choice.
World Nomad
This company's travel insurance covers medical emergencies such as accidents and illnesses expense, emergency dental treatment, hospitalization costs, and adventure sports or adventure activities injuries. It also offers emergency evacuation, trip cancellation, trip interruption, and trip delay. It is also the only one that covers baggage or personal belongings, theft, loss, and delay. Another great thing is that this company's policy includes accidental death or dismemberment coverage and also collision damage waiver for rental cars.
Their one call hotline service is available 24 hours with multilingual operators and individuals ready to answer your call and help or assist you in pointing you to referrals during medical emergencies. Because of how this company included adventurous trips and activities in their coverage, it has become one of the most popular digital nomad insurance around.
Integra Global
According to the company they are "an uncommon company for uncommon people," and yes digital nomads are part of those uncommon people they mentioned. They've built their company around that idea, too. It is why their plans are flexible, innovative, bordering to radical because they have considered the digital nomad lifestyle as well.
Two of their plans are specifically designed for "unusual or uncommon people" as they dubbed them, and they are the YourLife Plan and the PremierLife Health Plan. Both offer the basic international health insurance coverage with the latter as the more comprehensive one.
Conclusion
Getting insurance as a digital nomad may be a hassle. But there is no arguing on how important it is to secure your assets (and yes that includes your a*s). Traveling from one place to another is exciting but does open you up to many risks, especially if you are the adventurous type. It is where insurance comes in. Digital nomads may have a slightly different set of needs, but this does not negate the fact that they still need to get covered wherever they are.
Leaf through your current policy and make sure that all the basics are covered. If you find out that there are holes in your coverage, take a look at the products of the companies mentioned above are offering.
Never forget that you are your brand. You're the face of your company and securing your health, equipment of trade and other assets are a top priority. You'll be able to enjoy your adventures and trips more knowing that you are covered no matter where you are.