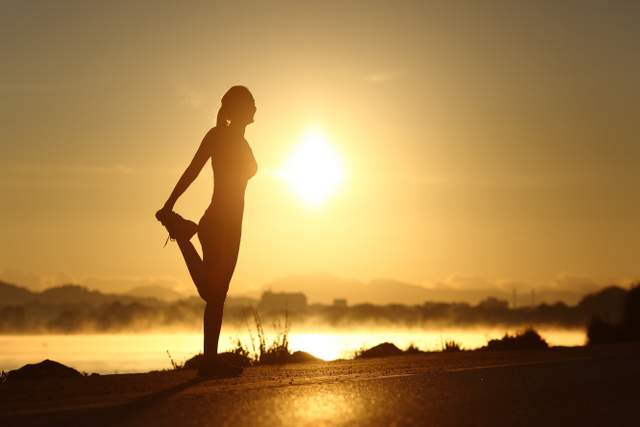 The dream has finally come true; you're free and living in a new country. You are rocking it when it comes to your online business, which provides continuity for your lifestyle. You are self-sufficient. You have multiple options weekdays or weekends to have travel adventures. You can go to a new city or a new country. The possibilities seem endless.
So how does a digital nomad stay healthy? Here are some key suggestions:
• Morning exercise before starting work
• Maintain good eating habits
• Sleep 7 hours minimum on a schedule
• Make routines to keep your schedule balanced
• Go for a walk multiple times per day
• Spend time at the beach or in the mountains
These suggestions are important to digital nomads because the demands on your time and health may be quite draining. Especially if you are working to make your business a success, three or four days of sustained 12-hour days can leave you exhausted and irritable. Worse than that, it doesn't set you up for being energized the following day to make progress on your work. It's a good thing to realize that you need to balance that hard work with hard play. For practical purposes, it also means you should find ways to stay healthy even during your busy days.
The life of a digital nomad can be exciting, motivating, and full of adventure. At the same time, it can be lonely, frustrating, unfulfilling, and give you a feeling that you are missing out on something. That's a lot of stress. Maintaining a healthy life can be a big challenge in this context. If you're one of those who believe that prevention is better than cure, then it should become a priority for you to figure a way to establish and keep a healthy lifestyle when being a digital nomad.
How Does a Digital Nomad Stay Healthy?
Morning Exercise
One of the best habits that you can implement in your life is the habit of morning exercise.
Most likely, your day is busy. As a digital nomad, you have multiple options that can pull you in just as many directions, all day long. One way to get your exercise accomplished before everything gets busy is to meet your exercise schedule in the morning. You should exercise before you begin your work. By doing this, no matter what happens during the day or during the projects that you are doing, you'll have fulfilled your exercise target.
An added benefit of exercising in the morning is that you will be able to focus on what you want to accomplish during the day. It's kind of like a preplanning session. Alternatively, you don't even have to think about what you're going to do during the day at all. You can focus on how you and your body are feeling while you're doing the exercise.
It is recommended that a 30-minute exercise session, three times a week can significantly enhance not only your overall condition but keep you in a minimum healthy physical condition. We need to sweat for 30 minutes, three times a week. By doing this in the morning before all the work and options are pulling for your attention, you will have accomplished this target with ease and given yourself peace of mind that your exercise target is completed. If you want additional ways to stick to your exercise routine, check out my article here.
Good Eating Habits
Maintaining good eating habits is essential to staying healthy because there is truth in the saying, "You cannot out-run your fork." No matter how many exercise sessions you do, if you don't implement and maintain good eating habits, all your efforts may be wasted.
There are, of course, thousands of guidelines and tips out there on how to maintain good eating habits. I would put together a list of good eating habits specifically for the digital nomad and when you start living in a new country.
The number of new food options you will have will be extremely tempting. In addition to street food, typically in Asian and South American locations, the price of food in restaurants can be a fraction of the cost from your home country. So let's take a look at it!
Balanced Meals – try to make a habit of choosing food and meals with more vegetables, less meat, and less staple foods like rice, potatoes, and noodles. You don't have to exclude these from your choices completely, but if you reduce them, you will get closer to having balanced meals.
Low Carbs – reduce the number of carbohydrates in the overall meal. Again, you do not need to exclude these completely from your food choices; instead, cut them. Choose instead more fruits and vegetables and protein.
Reduce Sugar and Salt – high sugary drinks and food will increase your calorie count, and it's recommended in general that one should reduce this amount of sugar one eats each day. Salt, which can lead to water retention and other harmful side effects, should also be reduced.
Reduce Portions – one thing that can instantly impact your health is to reduce the portions that you eat. For instance, a lot of times I eat a bigger lunch and purposely eat dinner. It takes some getting used to, but after a while, it is easy to know that I have eaten a bit more during lunch.
Reduce Processed Foods – processed foods such as potato chips or prepared foods with high salt and sugar can complicate your efforts to stay healthy. A lot of guidelines suggest that you should eliminate these entirely from your diet, but I know that sometimes when you are living in a new country that you want to try these new types of foods. Keep these process foods to a minimum, and it will help you to stay healthy.
Moderate Alcohol – in general, you should always practice drinking alcohol moderately. There are, of course, lots of occasions when living as a digital nomad, that you will want to drink socially. Having a beer with some friends after dinner is not going to ruin your healthy life completely, but the point here is to keep it at a moderate level. You will be sharper at your work and feel happier if you keep the alcohol consumption to a minimum.
Sleep Minimum 7 Hours
As you begin your exciting lifestyle, one thing that can help your health and well-being is getting adequate sleep. It is recommended that people sleep a minimum of seven hours every day. The science behind sleep is expanding all the time. The message coming from science is very clear. Most people do not get enough sleep and are strongly recommended to reach that minimum of seven hours of sleep threshold.
For digital nomads, the benefits that sleep will give you are evident as well. Sleep helps to restore your energy, leaving you more awake and feeling alive for growing your business and experiencing your adventures. It will also put you in a more friendly mood and have the energy to tackle problems that digital nomads always encounter, head-on.
Some guidelines are always to try to sleep the seven hours straight. If possible, go to sleep each evening at the same time and wake up each morning on a set schedule two. Highly productive people often make their schedules so that they get up early in the morning. The way they can do that is that they go to bed early and so it is easy to rise early.
It's a personal preference, that's for sure. Some people are not morning people no matter what the benefits or the suggestions are. You're in charge, make whatever schedule that you have work for you so that you can get seven hours of interrupted sleep.
Make Routines to Keep Your Schedule Balanced
A lot has been written about making routines, especially morning routines. Why not adopt one that makes sense for you? It takes just a few minutes to write out your ideal morning or afternoon. You can then try it out a few times and see if this makes you more productive or if it feels too restrictive. A routine can enable you to focus more, which translates into getting more done or rather getting the important things done. A routine can also help you balance work and play.
Things to put into your routine:
• Exercise
• Meditation if you are into this
• Visits to the beach in the morning or afternoon
• Weekly sessions with friends 
• Mix up locations where you work – café in morning, office in afternoon
• Eating times
One of the cool things about routines that I have experienced when living in a different country is that once a routine is established, it can help your time management by putting things on autopilot. It can also help to keep you in touch with some people or doing certain activities like connecting with an activity club, which might be left out if you don't have a routine for it.
Time seems to speed by so quickly when living abroad. When I lived in Beijing, China, I made it a weekly routine to go foil fencing on Thursday and Sunday evenings. If I had not made that a routine, I would have missed becoming friends with so many people at the fencing club and certainly would have skipped training when work and other social events started to take my time.
Making a routine can also help your creativity. It might be important for some digital nomads who need to expand their ideas, insights, and skills in artistic freelance jobs like creative writing or art design or graphic design. You can make it a routine that every day at a certain time can be dedicated to coming up with ideas or drawing something new or improving your skills with a new graphic design. In this way, after 30 days of the routine, you will have 30 new ideas or graphics or skills that you have improved.
Go for a Walk Multiple Times Per Day
The simple act of going for a walk can do wonders for your concentration and overall physical condition. The trick is to do this many times per day.
Sometimes, it's good to get out of the café or building and clear your head. You have the option when living as a digital nomad to be surrounded by new sounds, new sights and new smells which you will not be able to enjoy unless you get out there. Take advantage of this. A short, brisk walk of even 10 minutes will do wonders for your mood and focus, and it is not difficult at all to do.
I still have the habit of making phone calls on my mobile phone when I go for a walk. It accomplishes many things at once. I get fresh air, and I get to see what the weather is like outside, which is enjoyable for me whether it's sunny or rainy and I can either make a short business call, a personal call. Of course, sometimes it is nice to take a walk and not do anything but focus on taking a walk, but I have the habit of making a call these days. It's a win-win for me. I connect with people, get some exercise, and get some sunshine too.
Spend Time at the Beach or in the Mountains
One of the interesting things about digital nomad life and staying healthy is that by choosing the area you live, you can enhance your motivation to do certain activities. There's something about the beach and the mountain areas that makes a person active without even trying.
While at the beach I can't help but go swimming even if the water is cold. I usually always have swimming trunks on if I'm going to be on the beach for any length of time. Unless I have planned to spend some focused time working on a project, I usually cannot sit down on the beach for any period. I have to jump up and take a walk on the shore or jump into the water. I wrote an article on beach areas, if you want more ideas about the beach, find it here.
If I'm in the mountains, taking a hike around is an easy way to explore the surroundings. In the mountains, there usually are well-marked trails that lead to higher vantage points. It's easy to be motivated to go and see what types of landscapes you can see on the trail. It's also where going from one place to another always means you are going uphill, or at least it seems that way! You will be getting some exercise just by walking around. Mountain are excellent areas to have new adventures – check out my article about mountain areas here.
Spending even just a few hours in beach or mountain areas will enable you to do sports activities and motivate you to explore the surroundings. Most likely, if you are living in a new country, there is an option to go to the beach or mountain areas. Why not take a few hours or even a day to mix up your schedule and visit the surf or the mountain landscapes.
Concluding Thoughts
Staying healthy is important for everyone. As a digital nomad, who needs to crush it every day in their work and have the energy to take advantage of the fun opportunities that international living gives, having a healthy lifestyle makes sense. It is essential to work this out and get some solid basics in place.
The biggest challenge you will have in making a healthy lifestyle a reality is the multitude of opportunities to make you stray off course. Delicious food, super-tough project deadlines, social occasions with friends, and having the feeling there is not enough time to do everything will pull at your decisions to be healthy. Push back with some of the suggestions in this article! Although they may seem to limit, in the mid to long-term, they will enable you to enjoy the digital lifestyle you have chosen more fully. Take it forward.