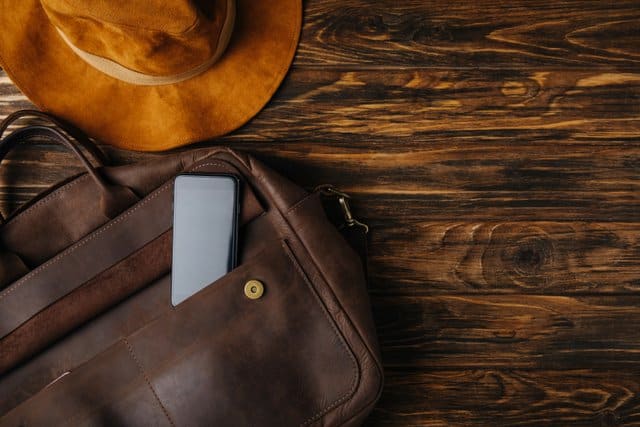 Even if you have traveled a lot before, living as a digital nomad is a different experience in every way. I, therefore, decided to put into writing a few considerations that you need to fulfill as you plan to start a digital nomad lifestyle.
So, how much pre-planning you need before starting a digital nomad lifestyle? If you want to succeed, a lot of advanced planning is wise. You need to:
*Understanding your own preferences, desires, and habits.
*Conduct practical research on documents and places and things you need to do
* Decide what kind of digital work you will do and how to make a business out of it
As a digital nomad, you will not be just a traveler; travel will be your whole life. In this light, planning a digital nomad life does have a few considerations, such as travel plans, business planning, financial planning, and so on. Most people take months, if not years, to formulate plans to become a digital nomad.
In this blog, I have shown how much planning digital nomads need before they adopt life. Here, I have explained a few considerations, such as travel and financial planning for nomads. Read on to find out more about the different concerns that you should have in mind.
How To Create Your Digital Nomad Plan?
The first thing you need to come to terms with is that it doesn't matter where you are going when you embark on this journey. In many ways, the destination becomes your journey. As the word Nomad would suggest, this is not just about becoming an expatriate. It is really about becoming a globe trotter.
Start With a Self-Assessment
The first thing you ought to do is conduct an honest self-assessment. Most people try to avoid putting pen to paper these days, especially Digital Nomads (for obvious reasons). So, jot down some notes on your PC if you must.
Firstly, you need to establish what your goals are and be as clear as possible on what those goals are. Jot that down as point number one.
Secondly, you need to sit down and establish what timeline you are planning to work with. The old fashioned way to go about this would be to grab a piece of paper and draw a timeline, with markers on what needs to be achieved and by when. It seems meaningless, but a little structure never harmed anybody.
Third, the whole point of being a digital nomad is to earn a genuine living and travel extensively while you do so. So, it would also be prudent to be clear on when you are most productive and where your customers and coworkers will be.
Fourth, and this is a surprisingly big one, you need to be honest with yourself on what type of weather you are willing to tolerate. There are parts of the world that get extremely hot and extremely cold. Naturally, that goes without saying.
You do not have to visit an area with weather like you are accustomed to, but you have to be mentally and physically be prepared for the conditions you are likely to encounter.
Fifth, you need to assess what environment you be most comfortable with. Do you like to work around people you have absolutely no connection with or would you prefer being in a situation where there are other digital nomads or associates you can work and socialize with?
Six, you are probably in this for the long haul, and that is great. However, you need to be clear with yourself on just how many destinations you want and need to visit and over what period you wish to complete the series of assignments.
Seven, and this is probably the most important, determine straight away what kind of infrastructure you will need to deliver on your professional mandate. You also probably need to firmly establish what the financial and legal ramifications are for the planned adventure.
These seven steps are guidelines to get you going. The self-assessment can extend well beyond this.
Travel Plans – Moving to a New Country and Travel is Different
1. Visas for Nomads
Visa is always a thorny and complicated issue, and not many nations have a specific visa for digital nomads. Visa rules, in most cases, vary by nationality, so it is essential to look into the different visa regulations before deciding on your next nomad destination.
If you can get your visa on arrival, that is great. However, if you cannot:
Find out how you can apply for your visa. It might be done directly via your local embassy or through an agency.
Find out the different documents you will need to process your visa and put them in order. These documents include things like proof of accommodation, bank statements, and flight tickets. Once all these papers are in order, apply for a visa in advance. Do not make the mistake of leaving it until the last minute; this can mess up your trip. Give the embassy and yourself time to process the visa.
It's also important to keep in mind that if you apply to get a visa beforehand, you might be allowed to stay in another state for longer as compared to a visa-exempt stamp authorized during arrival.
For instance, many nationalities are exempt from having a visa while entering Thailand. It means that they can fly there and get their passport stamped; this will allow them to stay in Thailand for up to thirty days. However, tourists who apply for a visa well in advance get about sixty days to remain in the country. Therefore, if you hope to spend a lot of time in a country, look into whether getting a visa before leaving is a good option.
2. Taking Flights as a Digital Nomad
Booking flights a while in advance works out to be considerably cheaper. For sure, sometimes you get to enjoy great deals on the last minute, but that would not be recommendable. Once you pick a date and a location, start researching. The research will give you a good idea of what airline companies fly to your chosen country. Below are a few more things to think about before booking a flight.
How much baggage do you need? Remember to look into any luggage restrictions. Some airline companies will increase their net charges for heavier luggage; keep this in mind while booking.
Arrival time – it is always easier if you arrive during the day. It is because there are many people around the airport: the environment is lively, and it will be easier to find transport during the day. Also, it is essential to realize that if you travel halfway across the globe, your flight time might be your downtime. It means that if it takes you twenty hours to arrive at a particular place, you will be missing out on twenty hours' worth of work. For particular nomads, this might be okay. If it's not, ensure that you book your flights in a way that won't impact your work. For example, traveling over the weekend might be an excellent option to consider.
Lastly, remember to give yourself time to recover from post-flight fatigue. Taking a flight over long distances might be exhausting: do not think of starting working shortly after you have landed. Afford yourself enough time to catch up, relax, and sleep.
3. Packing List
There is no wrong or correct thing to pack while traveling as a digital nomad, so do whatever suits your needs and preferences. You might find yourself carrying more than you need on your first trip: keep in mind that sometimes you will have to pay extra. However, there are several considerations which you must think of as you pack.
• Tech gear: Ensure that you carry everything you need to get your responsibilities done, such as your travel adaptors, hard drive, and computers.
• Shoes: Carry comfortable shoes
• Clothing: Bring clothing that is not only culturally appropriate but also appropriate for the weather. Do adequate research to learn more about this.
• Toiletries: Ensure that you do not bring with you more than what you need for the first few days. It is because most things can just be bought from where you have traveled to.
Financial Considerations for the Digital Nomad
1. Insurance for Digital Nomads
Insurance policies and companies might vary by country and region, so ensure that you carry out sufficient research to find out which one works for you. As always, read the fine print to understand what you are covered: you do not want to be left out when you need it.
Typically, insurance companies offer the following:
• Health cover• Accident insurance
• Cover for your computers and such electronics
• Trip cancellation cover
2. Vaccinations and Medical Considerations
It is always important to have vaccinations when traveling abroad. While specific vaccination procedures are precautionary, others will be needed as entry requirements into a country. For instance, most South American states will ask for yellow fever vaccination.
What vaccine you need will always vary depending on the place where you hope to go. The ideal thing to do is to enquire from a travel doctor or look up from the government's health advisory sites.
3. Get a reliable source of income – start your business
The most crucial step is choosing a source of income that will not be affected or does not depend on the location from which you operate. For instance, if you are a freelance blogger, then your job will be to write and deliver the piece to your clients through the internet. This job does not depend on your location or the client's location. Therefore, no matter where you write from, if you have an internet connection, you can easily make money.
It is essential not to expect significant cash flows over the first few years of your company. Your startup, if it's successful, will get capital investments and profits only after about two years of hard work. This is why new digital nomads should save money in advance to counter the few years before serious cash starts to flow in.
Settling into your Nomad Life
In this step, you need to keep in mind the transition process into your new life. It encompasses the list of things that you need to organize and research to make your arrival into the host nation as smooth as possible. A lot of this requires research before you leave so that as you arrive, you are armed with enough information.
Here are a few things to look into before traveling:
• Research the airport you will be landing at: Are taxis easy to find in your chosen country?
• Are there any other travel options from the airport?
• Do you know how you will get from the airport to your hotel room?
• Before leaving, scour online forums for nomads to find out the best locations to reside in.
• Find out how and where can you find cheap and secure apartments. Go as far as making contacts to the apartment owners. Having such details cleared before leaving will save you a lot of time.
• Lastly, come up with a list of your trusted contacts that you might need if things do not go as planned.
Conclusion
Even if you are a seasoned traveler, it is prudent to remember that you will not be going on holiday as a nomad: you will be working. Most people plan quite poorly before leaving then they get to a new place and start fumbling as they look for somewhere to live or a place to work. Do not fall into this trap. Follow the above checklist and kick off your prepping as soon as possible.