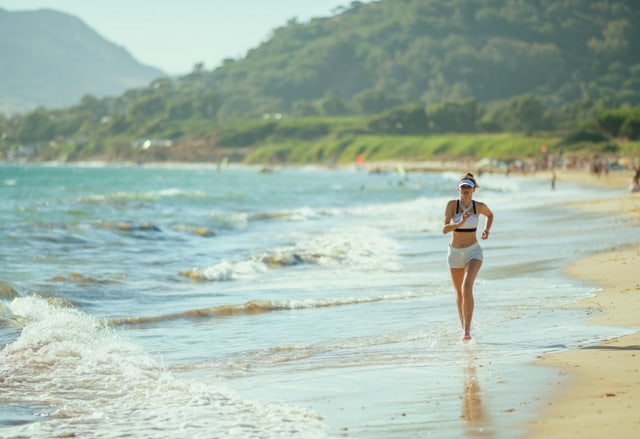 The digital nomad lifestyle can be exciting by itself, just by choosing to go and travel and work in another country. It is the passion of many people to do something like this and take advantage of the benefits. You can learn about the many opportunities that enable you to earn a passive income or run a successful online business. Believe it or not, being able to travel from country to country and work as an entrepreneur does have its downsides and you can get bored doing the same old thing every day even while living in paradise with this type of lifestyle.
So how can you avoid being bored with the digital nomad lifestyle and keep yourself motivated? First, you have to know yourself. Having some insight into yourself and how you become bored and what gets you moving again is useful knowledge to have. Secondly, you have to act before you get bored or stuck in a mind-numbing routine. Thirdly, you need to get an early start. In my experience, a lot of great plans fall through because instead of starting at 8 am one begins at noon. Even better would be to begin at 6:00 am! Lastly, you need to mix things up. If you always work in the morning from 7 am until 1 pm and then go swimming and then meet with friends, change it around.
These four ideas aim to help you to avoid boredom and keep the excitement and adventure of your chosen direction in life. It will also give you some satisfaction and peace of mind that your life is exciting. You need to keep growing. In this blog post, we tackle the issue of boredom among digital nomads. We also offer tips on how to make the digital nomad lifestyle exciting. Let's look closer at these ideas now.
KNOW WHAT MAKES YOU FEEL ALIVE
Go back to your motivation – why did you choose this lifestyle? Was it at the beach or the mountain areas in a distant location? Or was it to prove to yourself that you can live by yourself as a digital nomad, and the attraction of learning about different cultures and immersing yourself into different societies? Incorporate that excitement into your day. That motivation and feeling of being alive are most likely what got you living this lifestyle in the first place. You have more freedom than others to do this, except for work obligations keep your lifestyle going cut the things out that don't turn you on keep them out of your life.
You are in a new country, away from your family and friends since much of the day will be spent looking for work online or working on a work project once you find it. The routine of searching and then working on projects day in and day out can become dull if you don't mix your daily activities up to increase some variety.
TAKING ACTION ON YOUR INSIGHT
Once you figured out what parts of your life are starting to get boring or the areas that you would like to make more exciting, you must act on this insight. Do this quickly so that you can get something implemented. Start first with your daily schedule and how to focus on the mornings and the late afternoons. It is easier to arrange things because the central part of the day is most of the time taken by routine activities even if you are living the digital nomad lifestyle. Add or subtract events so that it gives you a sense of doing something different with your insight has suggested. It might be relevant to schedule these new activities first and let the others take second priority. It just depends on how much urgency you want to put on these plans.
I believe it's essential for you to go forward with the idea that you are exploring new things or looking to discover something new about yourself for the place where you live. Taking action in this way should give you some extra energy and put you in the right frame of mind. It's not a good thing if the extra activities are seen to be additional responsibilities. It can be a good thing to combine or integrate new ideas that you are exploring into your daily routine. Integrate these actions two or three times a week into your routine and then suddenly you will find that your idea has some traction in your life.
An example of this is, for instance, you have determined that you do not see enough of the significant cultural areas of the city. So put it into your schedule that twice a week you will take two hours in the early afternoon to explore some areas that you have not seen before. Make that list, put it in your schedule, and then go out and see it.
Almost as equally important is to stop things that you don't like or at least do less of it. If you have noticed that you were bored with the idea of exercising at the gym first thing in the morning before you start your deep work on your projects, stop doing this. Exercise at the beach instead, in the late afternoon by jogging on beach paths or on the seashore and then do some calisthenics before you go for a light dinner. Stopping things that no longer makes sense to you and replacing it with something different or more exciting completely change the game and in the long run your lifestyle.
GO TO THE GYM
One of the best ways to beat boredom as well as connect with other people is to go to the gym. As you already know, the gym is a social place. People from all walks of life come to the gym to workout. Let's face it. Everyone has goals to meet. Some visit the gym to bulk their muscles while others want to shed off a few pounds.
Regardless of the reason, working out will help you fight boredom. How? You can listen to music as you workout. Listening to music relaxes your mind. Vary your workout routine. For instance, instead of repeating the same routine – skipping rope, lunges, planks, lifting weights and stretching. Target different muscle groups every day. On Monday, target the chest, biceps, and triceps while Tuesday, target the legs and back muscles. Rest on Wednesday or do cardio before working out on Thursday and Friday.
Remember, at the gym, you can meet fellow digital nomads. Connect and share your contacts.
START YOUR DAY EARLY IN THE MORNING
Say for instance you have a full day of activities that you need to do, work and play combined, but you start at 10 AM. Because of your start time, in the big picture, you might not finish until 6 PM which then you need to work out your dinner plans and the day is suddenly over. The benefit of an early start is that you have a much better chance of getting the things that you have planned for the day fully completed. It is especially useful for exercise and deep work to start in the early morning. The drawbacks of course or are just not a morning person, and you are consistently tired and trying to start early. You might need to adjust your social activities in the evening so that you can get to bed earlier.
One of the keys to starting your day early in the morning is preparation. Go to bed at an earlier time so that you don't feel tired you wake up at 5 AM. Additionally, knowing what you will tackle first thing in the morning by making a quick list before you go to sleep can have a dramatic effect on your productivity. If you start your day early, you have the possibility that after 3 to 5 hours you have accomplished the main things that you need to do for the day especially when it comes to work and project activities. That then leaves the rest of the day to do something fun.
MIX IT UP AND NOTICE WHAT HAPPENS
When you mix things up the schedule, it can create some complexity or even confusion, but usually, the benefits outweigh this. Make it fun and give yourself some time and flexibility to get used to it. Notice what happens and how you feel about it for instance when you try working in the late afternoons and have the mornings free. Sometimes doing things in a different time of day completely change the circumstances and you might enjoy the contrast after experimenting for one or two weeks if it works better than making a permanent change. The whole purpose of mixing it up is to see if it starts to create more excitement rather than more routines and boredom.
CHANGE YOUR WORKING ENVIRONMENT
One of the top reasons for becoming a digital nomad is having the freedom to work from anywhere. Now that you are in a foreign country, you don't have to be holed up in some AirBnB as you search for work opportunities. Change your work environment every few days if you are planning to stay in the country for more than a week.
For instance, you can rent space at a co-working establishment. By doing so, you get to change your environment and even meet other digital nomads. As you go about your day, share ideas with other digital nomads. Topics can include the best platforms to find freelance jobs, and affordable places to rent while working as a digital nomad. You can also learn what foods to eat and what to avoid as well as finding inexpensive entertainment spots to visit.
Other outdoor areas you can choose to work at include a coffee shop, local park, hotel lobby or even the local library.
VOLUNTEER AT A LOCAL CHARITY
Want to give back to the community? Volunteering at a local charity is one of the best ways of giving back to the community as well as fighting boredom. Just like working out at the gym or renting space at a co-working place, volunteering allows you to meet other people.
Working alone leads to social isolation and even depression. The reason why digital nomads become socially isolated is that they have little or no human contact. Spending hours in the house working and looking for freelance job opportunities on the internet leaves no room to connect with other people.
Volunteering at a local charity boosts socialization. Apart from socialization volunteering helps to counteract the effects of anxiety and anger. It also helps to combat depression and increases self-confidence.
To find volunteering opportunities in your new country, check the local newspaper, social media groups such as Twestival and talk with the locals you have met.
ATTEND EVENTS AND BE ACTIVE
Sitting on your butt for long hours while staring at a laptop screen is terrible for your health. According to a 2012 study, physical activity is the primary cause of major chronic diseases. Such diseases include obesity, metabolic syndrome, type 2 diabetes, congestive heart failure, hypertension, and coronary heart disease.
To avoid such conditions as a digital nomad, you need to lead an active lifestyle. One way of doing so is attending events. In major cities around the world, you will discover that certain events are held every month. If you are lucky enough, you can even attend events held annually. Such events can range from beer festivals to New Year celebrations.
You also have the opportunity to attend a chamber of commerce event. To know more about these events, check out the local state website.
SURROUND YOURSELF WITH COLOR
According to a 2007 study carried out at the University of Texas, researchers discovered that visual complexity and work productivity complement each other. When workers are confined in an office painted beige, white or gray, it can lower productivity and your mood.
To improve productivity and make your day exciting, surround yourself with color and style. How? Since you are probably living in an Airbnb, it is not possible to change wall colors. What you can do is purchase empty vases and add different flowers. Alternatively, visit the nearest flea market and look for colorful art.
By incorporating the right colors, not only will it lighten your mood, but it inspires and energizes you as well.
SURROUND YOURSELF WITH INSPIRING SOUND
As a digital nomad, you cannot escape the usual noise. While working, you will hear cars hooting, sirens passing by and dogs barking as they chase each other. A sound like this is distracting and can affect your work productivity.
Playing an inspiring sound can drown the noise. For instance, you can play jazz sounds, classical music, nature sounds, pump up songs, and instrumental music.
Since your laptop connects to the internet, stream music using apps such as Spotify, Pandora, and others, all you have to do is purchase a small Bluetooth speaker or wireless headphone, connect it to your laptop and enjoy the tunes.
TAKE REGULAR BREAKS
The whole point of becoming a digital nomad is to work as you travel. Take some breaks from your work routine so that you can expand your horizons exploring and satisfying the curiosity you have about living in a different culture. Take breaks from your exploration too if you are on the go outside your central city every day. Sometimes you need a break from all the routines to examine what is exciting and essential to you. Then go back to your routine and cut out the things that no longer give you added value to your lifestyle experience.
WRAP-UP
As a digital nomad, it is essential to maintain a healthy and active lifestyle. Isolating yourself can lead to depression and other problems. Even when traveling and working as a couple, it is vital to foster relationships with others. Failure to do so can turn an adventure into the old 9 to 5 job. To stay healthy and avoid boredom, workout at the gym, attend events, volunteer, play inspiring music and take regular breaks.
RELATED QUESTIONS
IS IT BORING TO BE A DIGITAL NOMAD?
No, in the big picture it is up to you to make the life that you have chosen exciting and satisfying. Although some may say that the routine of working on Internet business and always finding projects is tedious, often you have more chances to counter this than people who have office jobs.
WHAT ARE THE BORING ACTIVITIES DIGITAL NOMADS MUST DO?
Some of the tedious activities that a digital nomad must do are, for instance, filling out applications for visas and getting the necessary documentation for the local regulations. Other tedious activities like this are connected to work projects and the remote working on an Internet business. However, there always some things that are boring and as described in the post above it is possible to mix it up and outsmart the monotonous activities.
I'm the owner of Digital Nomad Explorer. I've traveled to over 50 countries and been an expat in Scotland, Finland, and China. I was a digital nomad while having my own robotics company and traveled throughout Europe and China working remotely. Currently, I'm location independent with a home base in Kirkkonummi, Finland.