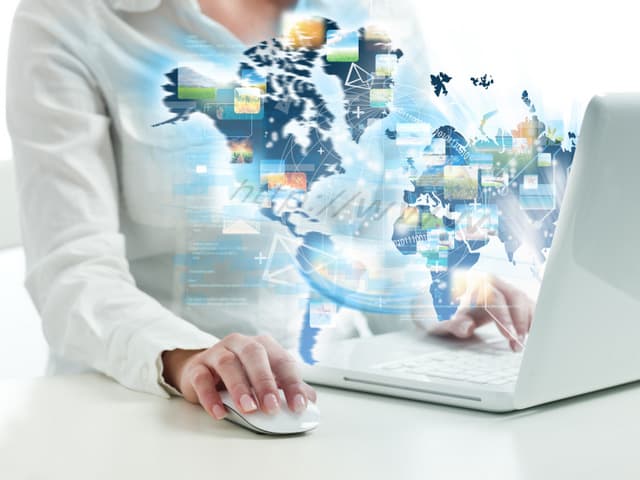 The life of a digital nomad is quickly becoming the career choice for the young and old alike. Guides and articles available online highlight the many adventures a digital nomad can experience but what they leave out are the many mistakes and stumbling blocks you can that may hit you when building an internet business and working remotely in an unfamiliar country.
What are the most common remote working mistakes a digital nomad can avoid? The top errors can be grouped into four areas:
Work and travel planning
The type of work and clients you choose
Not taking care of yourself physically and mentally
For families, taking care of social and education needs
As a digital nomad working remotely, taking your work and possibly your family on the road has its unique challenges. To help you overcome these challenges, we have rounded up the top 11 remote working mistakes to avoid as a digital nomad. Like most big life choices and challenges, getting started is always the hardest part. To overcome difficulties and transition seamlessly into your new lifestyle, you must prepare yourself for what lays ahead.
WORK AND TRAVEL PLANNING
#1. FAILURE TO RESEARCH AND PLAN
New freelancers become inspired by the digital nomad lifestyle from Instagram photos shared by other digital nomads because these photos depict a life of fun and freedom that others may not be able to attain in their lives quickly. Before embarking on this lifestyle journey a lot of critical planning, needs to be formulated. If you don't do proper planning and research, the mistakes can be costly. If there is one thing any freelancer should avoid at all costs, it's becoming stranded in a foreign country with no money. Also, you don't want to spend a month in a new country with nothing accomplished.
One thing you need to know is that as a freelancer, there are months you will earn a good income, and there are months you will barely earn any income. To avoid any financial insecurity, have a plan.
When making a plan, ask yourself this – where do you see yourself in the next one or two years? What would you like to achieve with your new career? How will you get clients? Which countries would you like to visit? Will you be traveling with your partner? How about your family?
To succeed, have a proper goal setting strategy.
#2. CHOOSING THE WRONG LOCATIONS
Dubai, Cairo, Tokyo, Berlin, Paris, Sydney, Cape Town, Singapore, Los Angeles, New York, Toronto, Montreal, London, Madrid, and Venice are some of the best cities in the world. The problem is, living expenses in some of these cities are too high. If you choose to live in one of these cities even for a week, you will be forced to work on several projects to meet your expenses.
Why stress yourself while you can enjoy exotic places like Thailand and Bali at a low cost?
One of the most important decisions you'll ever make is choosing a country to live in for the next month or so. If you select a country that is politically unstable, finding peace will be hard.
From experience, I recommend that you work and live in destinations that provide a reasonably high quality of life but offers this at a lower cost of living. To learn about these locations, you need to research on the web that provides useful information on where to live, how much it costs, average internet speed and weather conditions. Finding these important indicators will help you in making better decisions.
#3. LEAVING TOO SOON
The life of a digital nomad is exciting. Not only do you get to work but to travel, network, make new friends and even find love.
New freelancers often become too excited about the unique opportunity that they end up leaving too soon. Without having established a consistent income before leaving, new freelancers end up spending too much money and depleting their savings. As such, they end up struggling in a foreign country as they look for work.
The good news is, there is a simple solution to this – establish a consistent income stream.
Before you know it, you will accomplish what you set out to do with ease and without ruining yourself, financially.
How?
Find clients providing long term working opportunities. Upgrade your skills to be eligible for high paying jobs. Establish a good rapport with your clients to ensure you are there go to freelancer for all projects. Save and invest in passive income opportunities.
For instance, instead of selling your home, turn it into an Airbnb, hire a property manager and watch your bank account grow fat.
#4. SPENDING MORE THAN YOU EARN WORKING
As a digital nomad, it is tempting to spend more than you earn. If you are not careful, it can lead to financial ruin.
We understand you would like to try every new activity from skydiving to snorkeling and scuba diving among others. Is traveling not one of the reasons why you chose to abandon your 9 to 5 job for a location independent opportunity?
The hard truth is, money management still matters regardless of your location. If you don't live within your means, it will end your new career and lifestyle which may force you to go back home and start looking for a 9 to 5 opportunity.
To live within your means, list things to do in the city or country. You will be creating a bucket list – things to try as you explore the world. Every month, try one or two activities that won't break the bank.
THE TYPE OF WORK AND CLIENTS YOU CHOOSE
#5 BECOMING A JACK OF ALL TRADES
Based on an AND Co study, 61% of freelancers specialize in two to three talents. Researchers also discovered that 5% of respondents focus their work around a single skill set while 13% work for an individual client at any time.
From experience, being a jack of all trades digital nomad is challenging to succeed at doing. Whatever you may be thinking, like you have different skills and that means more work and more money, in the world of digital nomadism, it rarely works.
To ensure success, you need to narrow your focus of expertise. Why? It's all about quality and not quantity. Clients are looking for high-quality work. By specializing, you establish yourself as an expert. As such, you will get to attract high paying projects and clients.
To specialize, start by selecting a niche. For instance, if you are a computer programmer, don't bid for web design, app development or AI jobs all at once. Pick one category, for instance, AI jobs. Grow with the niche and hone your skills and expertise. By building your reputation, you establish yourself as an authority.
#6 UNDERVALUING YOUR PROJECTS
Based on Global Workplace Analytics research, the remote workforce has increased by 140% since the year 2005. As such, many employees have recognized the advantages of digital nomadism and now, 40% more companies are providing telecommuting opportunities compared to 5 years ago.
When you combine this with the increase in population and lack of jobs, then you know the field of freelancing is competitive. Take a look at platforms like UpWork and Fiverr. Thousands of new freelancers sign up to bid and work on different projects.
Due to the high level of competitiveness, new freelancers are often forced to bid with lower prices so as to win projects. If you are planning on traveling while working, undervaluing your bids is ill advised.
Why?
Charging your clients less makes it difficult for you to rise from that low number. Since you will be expected to offer exceptional work in exchange for low pay, it will be difficult for you to afford your new lifestyle.
To become a successful digital nomad, do not be afraid to charge clients your worth.
#7 TAKING ON TOO MANY CLIENTS
There are several educational opportunities for your kids. They include: 
The freedom of working from anywhere can tempt you to take on too many clients. Why? You need the money not only to settle your bills and pay for your living expenses but to explore the world.
Traveling the world is not cheap neither is living in a hotel or Airbnb.
It is tempting for new freelancers to apply for many jobs. What if all the clients accept your proposal and post projects for you.
Well, it will be difficult for you to give your clients 100%. As such, the quality of your work will reduce and so, is your well being.
When you take on several clients, you can struggle to meet the needs of each client. Yes, the clients may not notice at first, but as time progresses, they will note your shoddy quality work. If this repeatedly happens especially after a few warning emails from the clients, they will opt to work with other freelancers.
To avoid having a bad relationship with potential clients, find one client, explain your situation and request for more work every week. Doing this can help you to cut down from 5+ clients to 2 clients.
NOT TAKING CARE OF YOURSELF PHYSICALLY AND MENTALLY
#8. NEGLECTING YOUR BODY
When you neglect your body, both your mental and physical will suffer. For starters, it will be hard for you to enjoy a good night sleep. As such, your stress levels will increase which can lead to depression.
Another negative effect of neglecting your body is gaining weight. Being overweight places you at risk of the following diseases: 
Obesity
Diabetes
Cardiovascular disease
Cancer
It's easy to fall into the pattern of unhealthy living when living the digital nomad lifestyle. Since you are in a new city or country, you will tend to order in from familiar fast food restaurants, and you know what that means. Food rich in saturated fats accompanied by sugar-rich drinks is the perfect nightmare recipe for weight gain and obesity. When you begin to gain weight or wake up fatigued, it will be hard for you to focus on your work. As such, your productivity will be affected.
To improve your productivity levels, get enough sleep, eat healthy foods, start working out, meditate, and do yoga. Don't forget to hydrate well as it helps to suppress your appetite preventing you from overeating.
#9. NOT HAVING THE RIGHT MINDSET
Traveling is a great way to unwind. Not only do you get to explore various attractions and landmarks but you will have lasting memories. As a digital nomad, it is easy to fall into the trap of having fun forgetting that you are running a business.
Yes, all work and no play makes Jack a dull boy. What you need to remember is that everything costs money. If you want to travel from city to city, you need a plane or train ticket. When it comes to accommodation, you can stay at a hotel or Airbnb.
So, to be successful, have the right mindset which is a business mindset when you are working and an adventurer on a budget when you are traveling.
Why is this important?
To succeed, you need to understand that digital nomadism is an exciting lifestyle but to continue it means you need to earn money in your internet business. So, start by looking at yourself as a business owner and a professional. Clients will hire you for one thing – to get the job done.
Whether you are in your pajamas at home or working remotely from a co-working space in Bali, keep in mind that you are running a business and not a side hobby.
Clients respect a digital nomad who takes his or her responsibilities seriously. If you are unprofessional and disorganized, clients will opt to work with other digital nomads.
FOR FAMILIES, TAKING CARE OF SOCIAL AND EDUCATION NEEDS
#10. Not satisfying the social appetite of your kids
Adapting to a digital nomadic lifestyle with kids entails various challenges – physical, emotional and logistical. Think about it. Your decision to uproot your family from a setting they have come to love means severing connections with friends, good schools and other opportunities.
Kids can become restless when their emotional needs are unmet which can be brought about by a lack of interaction with other kids their age. The emotional needs of your children can be satisfied by finding other families from your world (digital nomads). Alternatively, you can join homeschooling groups or find child-friendly activities to do at every destination. Extra activities for your kids can be challenging taking into account your busy schedule, but the good news is, you can communicate with your clients beforehand to find the time and be with your kids. During your break, take your kids to the theme parks, child-friendly museums, and the beach.
Remember, spending time with your kids is very important. Not only do you get to attend to their emotional and mental well being but you can have fun in various locations.
#11. NOT HAVING A STRONG EDUCATION PLAN FOR THE KIDS
It is true that your children will obtain wisdom from your globe-trotting opportunity, but they need to learn how to write, read and solve math problems.
Education is essential to the well being of your children and so, having a foolproof education plan before leaving ensures that your children receive the much-needed knowledge.
Homeschooling
Online education portals
Enrolling in a local school
Homeschooling is legal in several countries where you can find highly regulated education programs that are extensions of the traditional school system. In some countries such as Germany, homeschooling is not allowed, demanding that you enroll in the public school system (or private schools).
As a parent turned digital nomad, there are several benefits of homeschooling. They include: 
Better education at home
Accommodates special needs
One on one tutoring
Schooling tailors to the needs of the child
Eradicates boredom
Provides a safe learning environment
You also have a choice of the best online tutoring platforms where kids can learn regular classes as well as foreign languages. FluentU is a web platform that brings language learning to your home with real-world videos. The service is available at a fee, and your kids can learn: 
Chinese
Spanish
French
German
Japanese and others
FINAL THOUGHTS
Transitioning from a 9 to 5 job to a location independent opportunity is not easy especially with a family. But once you research, make a plan, budget, map the right places, and have a stable income before leaving, the rest is easy. To ensure your globe-trotting career is great, avoid the mistakes highlighted above. For instance, before leaving, make sure you have an education plan for your kids. Also, invest in the best equipment, have two reliable clients, don't take on the wrong clients and don't neglect your body. Remember, if it does not work out, you can always pack and come home.
I'm the owner of Digital Nomad Explorer. I've traveled to over 50 countries and been an expat in Scotland, Finland, and China. I was a digital nomad while having my own robotics company and traveled throughout Europe and China working remotely. Currently, I'm location independent with a home base in Kirkkonummi, Finland.