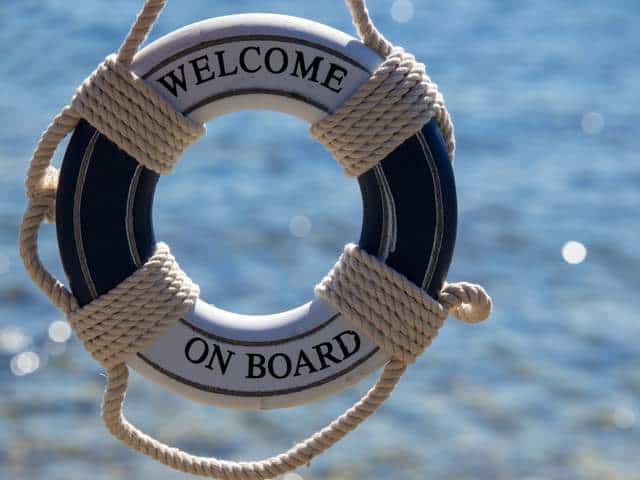 Insurance is something that every person should have. It doesn't matter what stage in your life you are in; getting one should be a top priority. For digital nomads, their mobile lifestyle makes getting one a bit harder. But because of the growing number of people who are switching to this lifestyle. Insurance companies – new and old – are now coming up with plans that are specifically designed for the lifestyle.
In this article, we will enumerate some of the companies that have insurance plans that apply to a digital nomad, the features each plan has and the coverage they offer. A small list of other companies to consider is also included here.
Best Digital Nomad Insurance Programs
Before we start discussing the travel insurance companies and their programs, I'd like to point out the fact that travel insurance and health insurance are two different things. Travel insurance caters more to the problems that may occur while traveling and may include some medical coverage. Health insurance is more focused on answering the medical and health aspects of the insured. Let's get started!
World Nomad
Probably the most popular one to date is this company. You can quickly tell that this company caters to digital nomads from its name alone. The moment I looked at their website, I instantly knew that this is the perfect travel insurance for adventurous digital nomads. Their plan encompasses quite a wide range of coverage if you ask me.
According to their website, they have incorporated health insurance in their plan by including medical services such as emergency dental or medical costs, medical transportation for critical cases, and emergency evacuation and repatriation. For the travel insurance side, they cover trip cancellation, delay, and interruption as well as baggage insurance. With a 24 hour hotline that has multilingual operators to assist you, this is a great place to start your insurance hunting.
They have two plans offered for the digital nomad society – Standard Plan and Explorer Plan. Both policies cover all that was mentioned in the first paragraph with the addition of collision damage waiver for the Explorer Plan. Also, both plans include as much as $100,000 for emergency medical treatment. But the Explorer Plan gives the additional insured coverage for baggage and personal belongings in case of theft, loss, delay, and damage. The Explorer Plan also has an accidental death and dismemberment coverage.
The reason why I concluded that World Nomad is designed for adventurous digital nomads is because of their medical coverage. It includes injuries that may be incurred during adventurous sports and activities, depending on your residency. Some of these activities are hiking, camping, scuba diving, snowboarding, bungee jumping, the list goes on. The Explorer Plan covers a broader range of activities than that of the Standard Plan. I find that extreme sports are mostly listed under the Explorer Plan. So if you are the many nomads out there who travel the world to experience adventurous activities, then the Explorer Plan will fit you.
World Nomad is the go-to insurance company by many digital nomads because of how well their plans fit the lifestyle. However, not everyone is satisfied with the coverage that World Nomad gives, which is the reason why some prefer to purchase an additional plan from another company.
Travelex Insurance
This company designed their plans specifically to cater to families with children under 18 years of age. Nevertheless, their single traveler plan still is a good buy. There are two options to choose from, Travel Basic – for the individual traveler and Travel Select – for those who travel with their kids as it covers kids below the age of 18 accompanying the insured.
Since this is travel insurance, both plans cover the basics like trip cancellation, delay, and interruption. They also cover missed connecting flights and baggage protection (loss and delay). Both have emergency medical and dental coverage, emergency evacuation/repatriation, and accidental death and dismemberment.
Allianz Travel Insurance
Owned by Allianz SE, the company is affiliated with underwriters from BCS Insurance Company, Jefferson Insurance Company, and Nationwide Mutual Insurance Company. The company offers single-trip plans and yearly plans (multi-trips) for travelers, including digital nomads, depending on preference and how often they take trips.
Under their single-trip plan is the OneTrip Cancellation Plus Plan. It covers trip cancellation, trip delay, and trip interruption. It is the cheapest of all the single-trip plans the company offers. The next in line is the OneTrip Basic Plan. This plan is an upgraded version of the OneTrip Cancellation Plan, in my opinion. It includes the same coverage but with an additional basic medical coverage thrown in, as well as baggage loss, damage and delay.
OneTrip Prime Plan is the most popular among the single-trip plans Allianz offer. It gives broader coverage compared to the OneTrip Basic Plan with some additional features as well. The OneTrip Premier Plan has the same features as that of the OneTrip Prime Plan but with substantially more coverage and additional post-departure coverage as the company calls it.
Last but not least is the OneTrip Emergency Medical Plan. It is designed for travelers who are looking for a medical coverage plan rather than travel insurance or trip coverage. Its features focus more on emergency medical coverage, which is why it is the only plan among the single-trip plans that have a travel accident feature.
Allianz's annual (multi-trip) plans are also an option you can look at, especially if you travel more than once each year. They offer AllTrips Basic Plan, which includes only the essentials of a travel medical insurance plan without trip cancellation coverage. And their AllTrips Prime Plan is an upgraded version of the basic with trip cancellation coverage.
Besides, there is also the AllTrips Executive Plan that gear towards the businessmen and women. It includes business equipment insurance as well as more significant coverage rates in comparison to the previous two mentioned. The AllTrips Premier Plan is recommended for those who travel along with their family members as it also covers all household members under one policy.
Seven Corners Travel Insurance
This company offers medical insurance plans as well as travel plans in separate policies. Their travel medical insurance is designed to be customizable according to your needs and wants. Their medical insurance is Liaison Economy, which is the cheapest, Liaison Choice and Liaison Elite. All three encompass a wide range of emergency medical coverage with varying rates depending on the type of plan you choose.
Seven Corners also has three strictly trip insurance plans offered – the RoundTrip Economy, RoundTrip Choice, and Round Trip Elite. These plans cover trip cancellation, interruption and delay, missed connection, change fee, and other basic trip coverage. RoundTrip Choice covers political evacuation and a pre-existing condition. While the RoundTrip Elite does not include political evacuation but covers pre-existing medical conditions.
Atlas Travel Insurance
Offered by Tokio Marine HCC, this travel medical insurance gives you two options to choose from – Atlas Travel and Atlas Premium. Both have the same features and covers the same areas with the difference only on the rate or amount of coverage it offers.
Atlas' travel medical insurance coverage rates are broken down according to age brackets. Travelers below 70 years of age can choose a maximum coverage limit starting from $50,000 up to a very high $2,000,000 with options of selecting deductibles from $0 to $5,000.
Seniors aged between 70 – 79 years old are offered maximum coverage limits ranging from $50,000 to $250,000 while those aged 80 and above get a low coverage rate of $10,000 to $20,000.
The company has a separate trip insurance plan called MultiTrip Plan that you can also get in addition to their travel medical insurance. It is year-long trip insurance that is designed to cater to the market of frequent travelers like business executives, sales personnel, and yes, even digital nomads. What this plan offers is your basic trip cancellation, interruption and delay coverage as well as emergency medical evacuation, pre-existing medical condition, and political evacuation. It also features sports coverage, which is perfect for adventurous individuals as well as some terrorism coverage. Additional riders can be added to the plan depending on your preference.
Other Companies To Look At
There are a few more that are popular, but the above mentioned are the ones that offer a good starting point for any traveler. Here are some other companies that provide either trip insurance, travel medical insurance, or both. Some companies on the list cater to the digital nomad lifestyle while others are insurance companies that have developed plans to meet what the lifestyle needs. Most of them have chat support that you can use to ask your questions, and all have "get a quote" feature that you can take advantage of.
AXA Travel Insurance
STA Travel
Visitors Coverage
Insure My Trip
AMEX
IMG
Cigna
Bupa
GeoBlue
Safety Wing
Risks A Digital Nomad Face During Travel
Traveling is a great way to spread your wings and experience what the world offers. It is a fulfilling activity that many have delved into and is the core of the digital nomad lifestyle. To travel the world and see beautiful places is a luxury to many, but this luxury of living a life free from the confines of an office is what digital nomadism is all about. Traveling sounds very enticing and fun, but there are valid risks that come with it.
Medical/Health Risk
Going to different countries and exposing yourself to their environment and culture will certainly have some medical risk on you. It can be in the form of an illness or an injury during one of your many adventures. Food poisoning is also another health risk that you may want to consider. Especially if you're going to experience the local cuisine and street foods of each new place you visit. Accidents and emergencies while abroad can also happen even if you are careful all the time. All travelers and not just digital nomads are open to these risks, which is why getting yourself covered should be an essential topic to consider.
Safety Risk
Yes, safety can be a problem when traveling to foreign lands. A political crisis, terrorism, and even natural disaster are the primary safety risks a traveler subject himself into when he enters unknown territory. Reports of tourists getting robbed, mugged or pickpocketed are widespread, especially in countries with popular tourist destinations. Travelers must be ready and have a contingency plan in place in case these scenarios happen.
Travel Mishap
You've read about trip cancellation, interruption and delay coverage from the previous section and these are some of the travel mishaps that can occur every time you travel. Also, any loss, delay, and damage of baggage can put a damper on your spirit if you are not adequately covered. Save your travel funds by purchasing a trip insurance plan that will cover the expenses when any of the scenarios happen.
Equipment Risk
Your equipment and gear is the conduit in which you earn your bread and butter. It can be categorized under travel mishaps, but I prefer to give this more stress. As a digital nomad who works remotely, getting your laptop damaged during a trip will put you in a predicament. Also, any high-end equipment that you carry will surely need some form of security and coverage to help you deal with the expenses later on.
Make Getting Insurance A Priority
In this writer's opinion, getting insurance should be a top priority because of the risks mentioned in the previous section of this article. And if you travel with your family (including kids), this should be your number one priority. Choose a plan that is comprehensive enough to match your needs. It'll help you offset the expenses when things go south. Also, getting health and accident insurance is highly recommended when traveling to less developed countries. You can look for a company that can tailor fit your coverage according to your needs. Keep in mind that more significant deductibles will often give you better insurance coverage.
Things To Consider When Choosing A Travel Insurance Provider
Not all travel insurance companies are made the same. Combine that with the fact that digital nomadism is somewhat an unusual lifestyle, makes it hard for us to find the right insurance. However, there are a few key points you can consider when looking for an insurance company.
Policies Offered By The Company
Take time to look at the plans and procedures offered by the company. You can employ the help of an advisor if you want, but the main thing you need to remember is that the plan must meet your basic needs and then you can build on that. There are several insurance companies – both old and new – who are now catering to digital nomads. Take a look at them and compare their plans side by side. From there you can determine which method would be best for you and also discern if you need additional coverage.
Coverage Of The Policy
As you look at each policy, take a closer look at what each of them offers. Make sure that it covers the basics like emergency medical protocols and trip insurance. Look for a policy that is a crossbreed between trip insurance and travel medical insurance, as this is what a digital nomad needs. A different option is for you to buy separate insurance for your health and trip. You'll find that companies offer different tiers of coverage with possibilities of adding riders that can widen the coverage of the basic plan.
Health Insurance or Trip Insurance
Just like I said, not all insurance companies are made the same. Some are more focused on providing you with health insurance. Some are more geared towards trip insurance with a little medical coverage thrown in. Determine which one you need. Consider the amount of travel you will do every year, your possible activities, and your destinations. If you are traveling with your family it would help if you have a clear picture of what you want your insurance to cover.
Conclusion
There you go! You now have a basic knowledge of why insurance is essential. You have a list of the top insurance companies, their programs, and coverage. You've learned about the risks you are exposing yourself when you travel, and some key points when choosing a travel insurance company. Your journey doesn't end here, though. It is just the tip of the iceberg. Your journey is just about to start, and this is a journey that will be full of surprises and adventures. Just keep in mind that getting insurance should not be viewed as an expense. Think of it as an investment that you can benefit from when things do not work out the way you planned it to be.
It is always better to go in prepared rather than trusting your safety to chance. Instead of having a fit when mishaps happen, get covered and enjoy your travel with a sense of security. Last but not least, don't forget to have a blast. Happy insurance hunting!