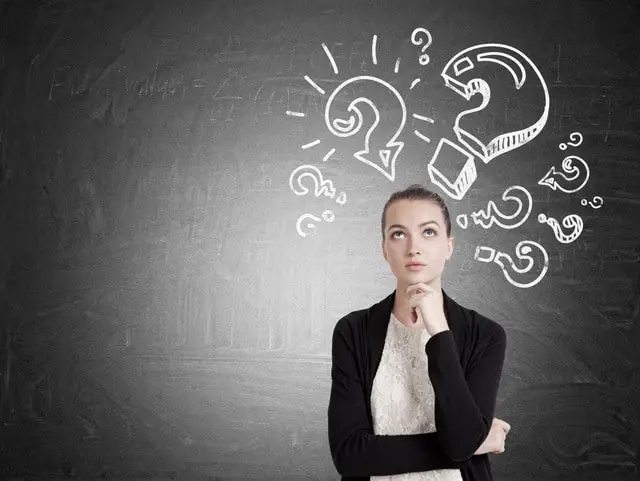 Recently I attended a digital nomad summit because I was curious about the latest trends and wanted to network. I joined a group of young people and listened to their discussions, and from what I gathered, although there was a lot of passion and excitement they also had many questions and uncertainties about the life of a digital nomad. They were cautious about possibly making a mistake.
In today's article, we cover the 15 tough questions to ask before starting a digital nomad lifestyle. Each item is accompanied by answers that will help you have an insight into the world of digital nomadism.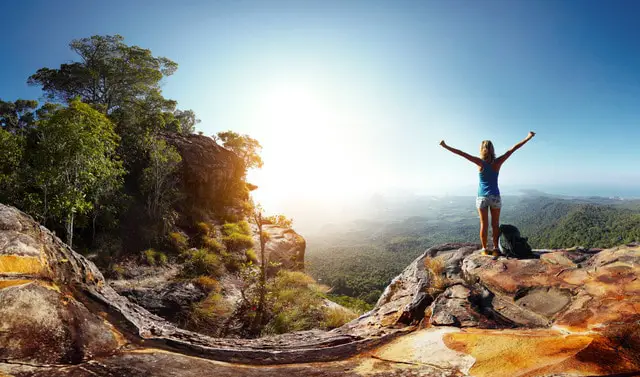 1. WHY DO YOU WANT TO BECOME A DIGITAL NOMAD?
Being a digital nomad means quitting your 9 to 5 job, moving from your home to a new country, meeting new people, experiencing new cultures, languages, and food. A lot of new freelancers quit their jobs for this unique opportunity only because they get to travel from city to city, country to country.
As a new freelancer, you need to have actual reasons why you want to become a digital nomad. What is it you want to achieve from exploring the world? Would you like to build character or are you merely looking for an avenue to escape your corporate life?
When making this critical decision, it is wise to consider if your reasons "reaction" or "action" based. If you are tired of your monotonous 9 to 5 gig, the lack of mobility and freedom, then becoming a digital nomad is a way of finding purpose in your life.
Remember, if you are the kind of person who struggles with new environments, then the life of a digital nomad is not for you
2. ARE YOU READY TO UPROOT YOUR FAMILY FROM A COMFORTABLE LIFE AND INTO THE UNKNOWN?
One thing every individual interested in becoming a digital nomad should know is that this life is not for everyone. And so, if you have a family, one partner may be willing to change their career and become a digital nomad while the other is not.
If you force your decision on your family, it will get nasty. Not only will you have frequent fights but it might end up in separation and eventually divorce, which is something to be avoided.
You should consider different approaches on how to involve your family into the planning and decisions and know that as a parent, the life of digital nomadism can be hard on you, your wife and kids.
For instance, have you considered if your wife would like to quit her 9 to 5 job and join digital nomadism? Maybe she is happy with her career position as it offers peace of mind and she gets to spend time with her family and friends. Have you considered how to address the issue of socialization for your kids, their education and cultural awareness?
So, before dragging your family into the unknown, involve everyone in your decision even before you quit your 9 to 5 job.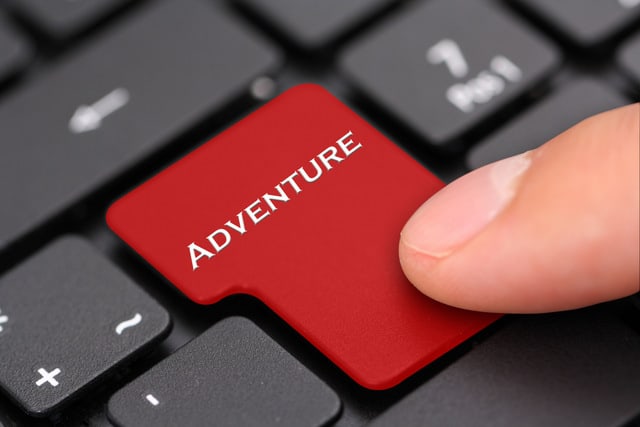 3. ARE YOU PREPARED FOR THE CHALLENGES AHEAD?
A quick search on the internet or social media on the life of other digital nomads reveals a life full of excitement. What you need to know is that this is not the reality. A lot of digital nomads are forced to keep up with lifestyles they cannot afford.
Why?
There family and friends are forcing them to do so to indulge their pleasures. One thing new freelancers are not aware of is that the life of a digital nomad is full of challenges.
For starters, you must be prepared to spend weeks or months earning less than you expected and are satisfied. Second, you may have to put up with ridiculous demands from specific clients. These clients may pay well and to justify the money you are earning, they will ask you to work more hours. As such, your quality of sleep will be affected leading to reduced quality of work.
Other challenges you may face include culture shock, political instability, civil unrest, loneliness and much more.
So, are you prepared mentally, physically and emotionally for what lays ahead?
If you are, we bid you good luck, but if you are not, we advise you to reconsider.
4. DO YOU HAVE THE RIGHT MINDSET?
A lot of new freelancers assume they are employees and not business owners. Well, they are wrong. What they don't know is that freelancing is a serious business and they are business owners, not employees.
In general, business owners are responsible for the operation of the business. Their responsibilities include: 
Creating and maintaining relationships with clients
Marketing their brand
Budgeting
Managing other employees (if any)
Compliance and legal issues
Customer service and support
To succeed, you need to have a positive business mindset. If your mind full of fear and you are not willing to take risks, then digital nomadism will challenge you harder than needed.
The first step to having a business mindset is crushing your limiting beliefs. For instance, we know the decision to quit your soul-sucking job is difficult because let's face it; it's your safety net. If you want to succeed as a location independent entrepreneur, you need to take action.
If you have been contemplating quitting your 9 to 5 gig, do it now. There is no right time. Taking that risk today sets you on the path of another.
5. SHOULD YOU BUY A PROPERTY BEFORE BECOMING A LOCATION INDEPENDENT DIGITAL NOMAD ENTREPRENEUR?
Real estate investment is an excellent opportunity for those in search of a steady passive income. Based on research, the real estate market is expected to gain a 1% increase in sales thanks to a 3.1% increase in median home price.
In 2017, 612,000 newly built homes sold in the US, and in 2018, 5.5 million existing homes also sold. According to experts, more people are renting while homeownership is falling. Based on research, there is a 2.3 increase in US renters since 2016.
We are coming back to the issue of buying a property. If you plan on settling back home after a few years of globe-trotting, we highly encourage that you invest in real estate. Having a base gives you and your family peace of mind. Not only that, real estate investment is a high passive income earning the opportunity and can supplement your digital nomadic lifestyle.
Today, you can hire a property manager to manage your home. He or she can find renters for you, and keep your home problem free.
So, if you are planning on investing in real estate, we recommend that you do so.
6. SHOULD YOU SAVE FOR RETIREMENT?
This is a very important question and many freelancers rarely consider it.
Getting old is a fact, and at some point in life, you will get tired of globe-trotting and desire a life of stability and familiar surroundings. Saving for retirement as you globe trot is highly encouraged.
Think about it. How will you pay for utilities, medical expenses, property taxes and more after you retire? If you have only a small pension and no savings, it will be an uncomfortable situation, so it is better to do some advance saving for your old age.
So, before getting on a plane to another country, we highly recommend that you hire an immigration specialist, a lawyer, and a financial expert. The immigration specialist will inform you what you are required to do within the law and what you are not. Your financial expert will set up a pension scheme and even advise you which retirement packages are best for you.
So, if you want to be eligible for pension back home, consult an expert.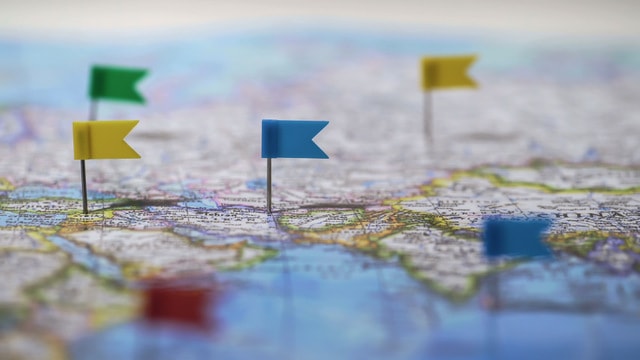 7. DO YOU HAVE A CLEAR PLAN OF WHERE TO GO FIRST?
The world has 195 countries officially recognized as independent countries. Each country has a capital city and multiple cities. Based on research, there are 4,416 cities in the world with a population of 150,000+ people.
Where should you begin?
Should you start in Seattle, Los Angeles, San Francisco, London, Madrid, Tokyo, Cape Town or Sydney? We understand that you are excited, but if you are not careful, you may end up selecting the wrong locations.
Getting ready to leave without mapping the best locations that offer low-cost living, co-working facilities, political stability, and high-quality health care can stress you out. Based on research, we have identified the following cities as ideal for digital nomads: 
Johor Bahru, Malaysia, and Singapore
Chiang Mai in Thailand
Tallinn in Estonia
Ko Samui in Thailand
Santiago in Chile
Valencia in Spain
Cape Town in South Africa
Vilnius in Lithuania
When making plans, it is important to research the location before buying plane tickets. Find out the following: 
Living expenses
Food
Health facilities
Political stability
Internet connectivity
Attractions to visit or Things to do
Availability of co-working spaces and others
8. WHAT CHANGES SHOULD YOU MAKE TO YOUR NEW CAREER?
People often make mistakes when starting a new career. For instance, a new freelancer will end up bidding for more jobs than one can handle. The reason for doing so is to spread their risk. If one or two clients accept their bids, they are good to go.
What they never envision is that more than two clients can accept their bids. Sometimes to keep up with the workload freelancers are forced to work day and night. When this happens, their sleep quality is affected which also affects the quality of work.
To avoid losing clients, we recommend having a maximum of two clients. Negotiate with clients to assign you tasks that you can handle. For instance, if you are an SEO writer, request your clients to assign you 5 or 10 articles each day.
You should also send your scheduling requests taking into account the difference in time zones. A lot of clients will accommodate offers from freelancers because they are in search of high-quality work and having a working relationship with smart freelancers.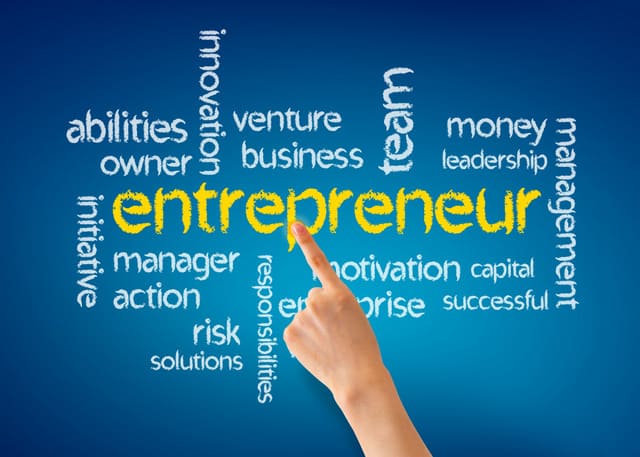 9. WHAT CHALLENGES AS A NEW FREELANCER DO YOU NEED TO OVERCOME?
As said earlier, digital nomadism is a serious business, and so, you have no excuses. The success of your business depends on you. If you need a new client, you have to market your skills, and if you want to settle bills, you have to assume the role of an accountant.
It can be stressful to be a new freelancer, and it can affect your mental and emotional well being. Apart from stress, there are other challenges based on your personal and professional experience: 
You are solely responsible for communication
You are responsible for setting deadlines and creating schedules
You are responsible for the conditions of your productivity
You may get stuck in a creative rut
You have to figure out how to network
You have to manage yourself and your workload
You should learn to balance and avoid burnout
If you were to analyze your experience, you would discover that the biggest challenge is the inability to complete all the work. As a digital nomad, you cannot delegate your tasks to others. Doing so will compromise the quality delivered to your clients.
Lack of motivation is also a challenge that can affect your productivity and deadlines. To be successful, analyze the obstacles above thoroughly. If the benefits outweigh the risks, you are good to go.
10. WHERE DO YOU SEE YOURSELF IN 5 YEARS IN THE FUTURE
Wouldn't it be cool if you had a crystal ball that shows you how your life could be in the future?
Based on research, 43% of the US workforce will be freelancers by 2020. By the year 2027, the number of digital numbers will rise to 70%. Digital nomadism is expected to be the norm in the coming future.
Due to the rise of location independent entrepreneurs, more hubs will open up around the world to accommodate remote workers. These types of entrepreneur hubs will make it easier for remote workers to network and collaborate on projects.
So, where do you see yourself in 5 years from now or even 10 or 20?
This question touches on your personal goals and can only be solved using an effective goal strategy. It is essential to set goals to have a purpose in life and stay motivated.
11. HOW WILL YOU BUILD RELATIONSHIPS?
One of the biggest challenges that every freelancer has to face is networking or building a relationship. In the 21st century where social media plays a crucial role in communication, it is easy to keep in touch with family and friends.
Today, many people have forgotten the art of face to face communication. You can meet young people who are unable to break the ice and initiate a conversation. Psychologists have attributed this problem to shyness and social isolation.
As a freelancer, you will meet a lot of people during your travels. Whether it's on the plane or at a co-working space, you will meet people of diverse backgrounds. Learning how to build relationships despite language and cultural barriers will help you fight loneliness.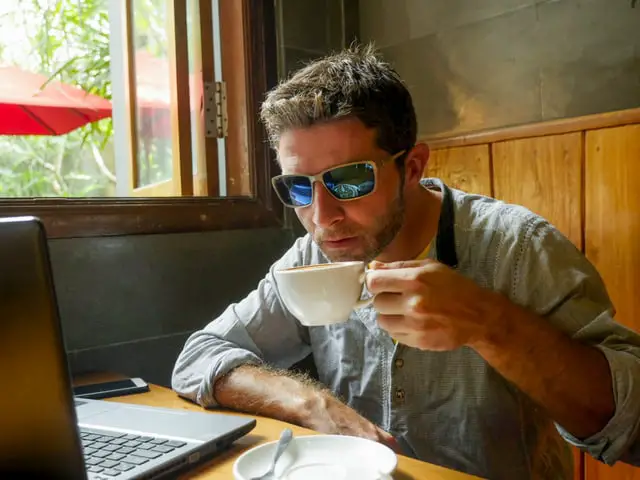 12. WHAT IS YOUR DEFINITION OF FREEDOM?
Take a quick look at any Instagram page belonging to a digital nomad. You will find hundreds or thousands of photos of the person swimming or by the pool at an exotic location.
A lot of new freelancers take this at face value. They believe the life of a digital nomad is glamorous. What they are forgetting is that this is someone's else's definition of freedom and not their own.
If you choose to become a freelancer, do so because it makes financial sense for your business. The life of perpetual travel is not sustainable. At some point, you will get tired and miss the normalcy.
13. HOW DO YOU CHOOSE YOUR NEXT LOCATION?
There are several factors you have to take into account when choosing your next location. They include: 
Availability of affordable housing
Internet connectivity
Food
High-quality medical facilities
Co-working spaces
Weather and other
If you travel a lot, you will get tired. To avoid this, find locations where you can spend 2 to 3 months as this will help you balance your work and travel. If you decide to stay in one place for an extended period, plan early especially your accommodation, kid's education, and others. When you choose to stay in one location for more than three months, you will have more time to explore and work.
14. IF TRAVELING AS A COUPLE, HOW DO YOU PLAN TO MANAGE YOUR RELATIONSHIP AND OTHER TASKS?
For new freelancers, long term travel is the real test for your relationship. As you work and travel, you will be in the same stressful situations – from making friends to finances.
So, how will you handle these stressful situations?
If you are both freelancers and working on similar projects, its best to divide tasks depending on your skills and experience, for instance, if you are travel bloggers, one partner can take photos and edit them while another writes, edits and publishes the posts.
When it comes to tasks around the home, divide them among yourselves. If one spouse cooks, the other washes up. Doing this will eliminate the nasty fights.
15. IS IT A GOOD IDEA TO BECOME A DIGITAL NOMAD WITHOUT SUFFICIENT CLIENTS?
No, it's not. You need clients to save for a few months before traveling. It is not advisable to quit your 9 to 5 gig today and start your digital nomad career tomorrow or the next day. You need a buffer as you transition from your old job to your new job and lifestyle.
What you need to know is that income from freelancing projects varies from week to week and month to month because it's determined by your skills and the number of available opportunities. So before traveling, you need to work a few months, save and build a relationship with your clients.
Based on research, saving $10,000 to $20,000 or more can help you kickstart your globe-trotting career quickly. By choosing to live inexpensively in your first location, you can learn how to manage your expenses and live a minimalist life on the road.
FINAL THOUGHTS
Are you planning on becoming a digital nomad? The key to your success lies in planning and organizing life. Working and traveling is not easy. If you do it frequently, you will be tired which will affect the quality of your work. That is not all. It will change your health – physical, emotional and mental well being. The good news is that technology has simplified a lot of things for you – Uber, Airbnb, Facebook, Nomadlist, Online banking, Google Maps, and the Internet. By leveraging the power of technology, you can make this new lifestyle work for you and your family.
I'm the owner of Digital Nomad Explorer. I've traveled to over 50 countries and been an expat in Scotland, Finland, and China. I was a digital nomad while having my own robotics company and traveled throughout Europe and China working remotely. Currently, I'm location independent with a home base in Kirkkonummi, Finland.