One of the ways through which you can become a digital nomad is venturing into the career of a virtual assistant. Virtual assistants offer relief to busy entrepreneurs and corporate administrators by covering some of their day-to-day tasks. Virtual assistants render different services depending on the niche in which they specialize and the nature of their clients' businesses. Virtual assistants aren't 9-5 employees; they are independent contractors who work remotely, and the freelance nature of the career makes it suitable for the digital nomad lifestyle.  
Yes, digital nomads can find work as virtual assistants thanks to the advent of the internet and remote working. Businesses target cutting costs by hiring task-oriented contractors, while VAs target working independently to live the digital nomad dream.
When I was a digital nomad and had my robotics business, I hired a virtual assistant from the Philippines. She was with me for three years, and during that time, she did multiple tasks for me. Among other things, she helped with building my company website, creating videos, organizing my calendar, and doing market research on robotics. I could concentrate on building my company and know that I would have my schedule organized at all times. It was a good experience, and I wouldn't hesitate to hire her again.
If you are thinking about becoming a virtual assistant, know that they provide a very needed service for companies of all sizes. Let's take a look in detail what virtual assistants do and how to get work projects.
What Does a Virtual Assistant Do?
A virtual assistant covers a wide range of duties and responsibilities. The general term that we can use to describe their duties is remote administrative assistance. Depending on the needs and demands of their clients, virtual assistants may perform tasks that include: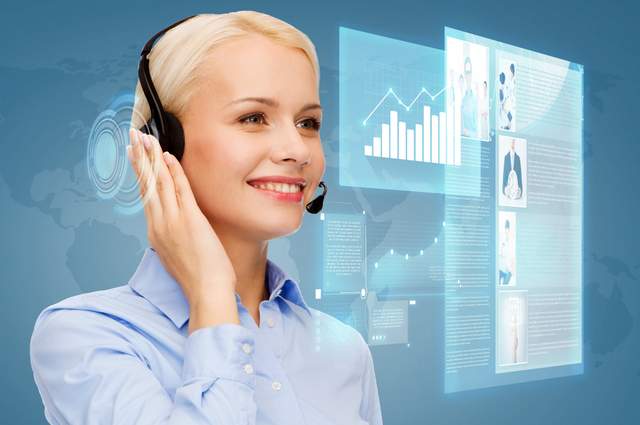 • Digital marketing and personal errands
• Scheduling of calendars 
• Setting up meetings
• Filing documents
• Organizing and sorting out data
• Transcribing audio files from recorded meetings and seminars
• Designing and running marketing campaigns
• Analyzing competitors and their activities
• Conducting marketing and internet research
• Inter alia
It is hard for anyone to place a limit on the scope of virtual assistants' job duties. There are literally no limits to the markets or niches in which virtual assistants can operate. It all depends on a virtual assistant's preferences and specialization as well as the needs of different clients. 
The term virtual assistant was first used popularly in the early 1990s when the internet became increasingly accessible to the masses. Individuals gained the ability to work virtually as technology advanced and became more accessible. Small and big businesses alike found out that they could cut down on their salary costs by hiring virtual workers. Through the internet and document sharing, businesses could overcome task-oriented workloads instead of hiring underutilized and overpaid permanent employees. 
The demand for virtual assistants rose exponentially as most businesses embraced e-commerce, and the entrepreneurial spirit spread throughout the world. Online trade helped big and small firms to flourish. They became so busy that their owners and administrators found it too daunting a task to grow personally and financially without the help of remote administrative assistants to:
Make and receive phone calls
Schedule meetings and appointments
Make travel arrangements 
Manage email and other forms of inquiries
Manage social media activities
Handle product returns and consignments
Receive referrals and complaints
Scrape the internet for data 
Conduct internet research
Compile notes and draft reports
Enter data and financial records into spreadsheets
Manage local and international listings
Review, design and deploy SEO strategies
Write and revise memos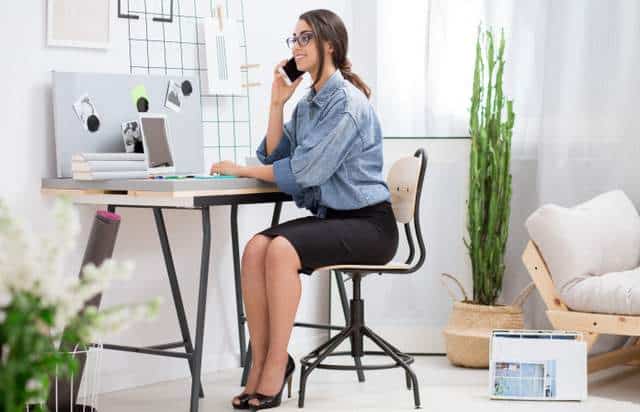 Types of Virtual Assistants
The good news about deciding to become a digital nomad virtual assistant is that you will enjoy a wide range of options. Many clients need virtual assistants for an assortment of really different reasons, and you can decide to offer the services that suit your interests, skills, and convenience. There are many types of virtual assistants, and the following are some of the most on-demand remote freelancing gigs you can land. 
Social Media Virtual Assistant – You'll be surprised to find out just how much every business out there requires the services of a social media virtual assistant. Did you know that every business, in the Information Age, risks fading into oblivion by staying away from social media platforms? Small business owners are forced to spend up to 13 hours a week just catching up with their brands with social media trends. You know how popular social media is in the 21st century, right? Over 2 billion people are consistently using Facebook, YouTube, and Twitter daily. A majority of global markets own smartphones and use them to access the internet daily.
You'll have loads of opportunities if you decide to venture into a social media virtual assistant. Reach out to businesses that are within your reach and offer to:
Create social media profiles, pages, or channels for them on Facebook, Twitter, Yelp, Instagram, LinkedIn, and Google +
Research and create engaging and regular posts for their brands on different social media platforms
Use social media tools to schedule targeted posts marketing their products and campaigns strategically
Increase and engage their audience through value-driven approaches and feedback
Collect and analyze performance-driven metrics and analysis for social media engagements
Carefully study competitors to derive meaningful insights for future planning
Clients stand to benefit immensely from social media virtual assistants in terms of saving time, increasing brand awareness, and increasing sales.
Virtual Bookkeeping Assistant – Record keeping is essential in any business or government. You can easily enjoy the freedom of digital nomadism if you convince prospective clients why they need a virtual bookkeeping assistant. The responsibilities involved mean that your services will be on-demand. You need to be skilled at managing inventories, budgeting and reviewing end-of-year reports, processing payrolls, determining opportunity costs, identifying unnecessary expenses, reconciling debit and credit card records, managing revenue expenditure, entering financial data on Excel spreadsheets, and projecting cash flow.
Virtual Research Assistant – Almost every digital advertising agency or big business hires marketing research professionals. Every sales and marketing department is responsible for driving the most insightful and competent marketing campaigns. Too often, such jobs translate into long hours and frustrating workloads. As a digital nomad virtual research assistant, you can easily get yourself work if you offer prospective clients to: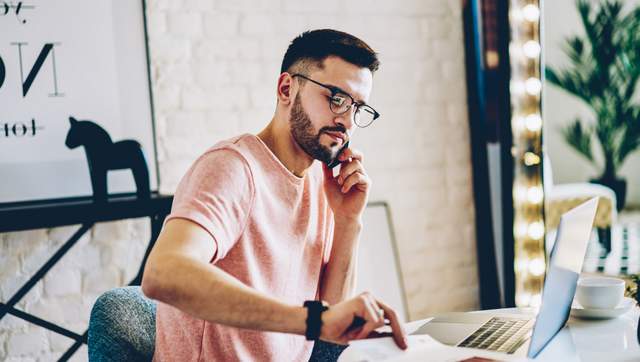 Do need-based internet research to gather updated and relevant information
Compile research data and seek any extra look-alike information
Obtain specialized and critical analytics for developing campaigns
Seek out any guest blogging and guest interviewing openings
Package data simply, attractively, and in presentation format
Compare suppliers and competitors to help to determine prices and vetting suppliers
Real Estate Virtual Assistant – Real estate business owners always have too much work on their hands to handle alone. They need to: 
Talk to numerous people
Search, find and secure different real estate properties
Develop listings
Conduct cumbersome due diligence
Liaise with legal counsels for endless paperwork, find prospective buyers, deal with countless intermediaries, and still close deals. Indeed, they often have so much to handle that quality real estate virtual assistance could double their lifespans. Nothing is quite as valuable as time and impeccable attention to detail for serious real estate business owners. It is your duty, as a serious real estate virtual assistant, to inform such clients of the value that you can offer. You most probably won't land such clients because they actively advertised their need for your services. Far too often, they complain about their overwhelmingly busy business schedules.
Since you are specializing in the real estate niche, you must be as proactive as your target clients. They always seek out lucrative properties and contact prospective buyers and sellers. Do the same. Seek out serious real estate business people who are probably buried under loads of work. They probably don't know how valuable virtual assistants could be in growing their businesses and freeing up their schedules. Offer them services such as:
Using data scraping software to find real estate listings from websites such as eBay and Craigslist
Posting and monitoring their real estate ads on websites Craigslist and Zillow
Managing all the email correspondence, including marketing campaigns and inquiry responses
Running social media campaigns
Updating website for relevance and favorable ranking
Managing their databases
Handling complaints and inquiries
Following up on clients who fall into the sales funnel
Data Entry Virtual Assistant – You can venture into the digital nomad data entry virtual assistant career if you enjoy:
Sorting out data before it is entered
Analyzing and vetting data to prevent inaccuracy and inconsistency
Practicing database management for space and speed efficiency
Tracking down activities and generating resulting data
Feeding CRM systems with data and analyzed reports
Virtual Administrative Assistant – A virtual administrative assistant typically performs administrative duties on behalf of a business administrator remotely and while under instruction. Such duties include: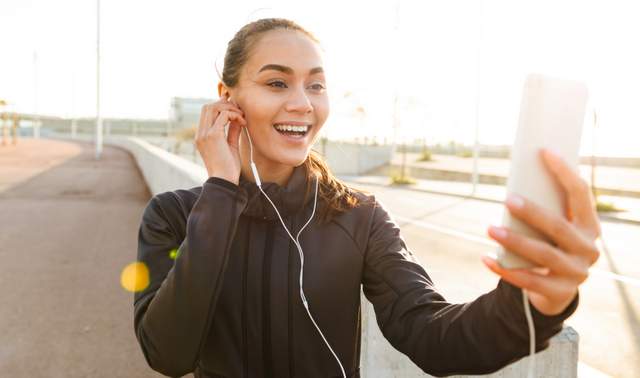 Making/receiving calls and sending/replying to emails
Managing calendars by scheduling meetings and activities
Booking tickets and making other travel arrangements
Handling customer relationships
Maintaining and updating contact lists for customers and suppliers
Filing official documents
Compiling notes and transcribing
Other types of virtual assistants include:
e-Commerce Virtual Assistants
Virtual Marketing Assistants
Benefits and Drawbacks of Virtual Assistant Work
If you aspire to lead the digital nomad life, a career as a virtual assistant will present you with more advantages than disadvantages. Virtual assistant work offers great freedom at the expense of remarkable discipline and organization. It requires that you replace the horrid 5-9 bosses with a strict routine and objective goal setting. Virtual assistant work will be more than just your bread and butter if you can conquer your:
Wanderlust 
Procrastination 
Disorganization 
Scatterbrain tendencies 
It will be your ticket to freedom, financial well-being, and happiness. The following are some pros and cons of virtual assistant work.
Pros of Virtual Assistant Work
Freedom – Consider a cold and rainy Tuesday. Would you rather be seated on an uncomfortable desk all day trying to cope with snobby or nosy co-workers while freezing? Certainly not, right? A digital nomad would rather be trotting the globe all year long rather than waiting for an annual paid vacation that spans less than two weeks. Well, with virtual assistant work, you have the freedom to:
Make your own schedule
Work anywhere in the world remotely
Start the day anytime without morning pressure
Work with random clothes or even nude
Take vacations whenever
Choose who to work with and who to ignore
Low Barrier of Entry – As long as you know the value that you can deliver to prospective clients, approach them with your pitch. You do not need specific education qualifications or licenses. Rather, you need to convince your clients that you can deliver on the promised services competently.
It is a business with growth potential – Virtual assistant work is based on contractual agreements, and it can be subcontracted for growth, scale, and profitability. You can quickly turn into the middle party that makes impressive dollars from outsourcing virtual assistant work. You need to be great with client prospecting, recruiting, and quality assurance.
Google is your friend – No matter how difficult virtual assistant work may become, you can always gain access to valuable and helpful resources online. You can continuously advance your skills by embracing difficult tasks and even asking virtual assistant support groups on social media for tips on how to deliver.
You can set your own rates – No one else knows just how valuable your time is other than yourself. You know what your skills and competencies are, and how much it took you to amass them. You also know just how much your time is demanded, and how much you can use it to achieve your objectives. As such, virtual assistant work is excellent for a digital nomad like yourself because it allows you to set your rates. Do not charge like an experienced, if you are a newbie, legend lest you narrow down your scope of clientele. However, if you can narrow it down to elite clients who pay generously for your time, go for it. The important few always matter, but what matters most is how you position yourself.
It can lead to a permanent position – Even full-time.
Cons of Virtual Assistant Work
Starting is very challenging – Even though virtual assistant work offers a low barrier to entry, it can be quite an uphill task for beginners. The work can be challenging, and also to do it well, takes months and years of practice. My advice would be to start from low complexity jobs as you build up your organizational skills and discipline. For instance, low complexity is scheduling meetings and taking over the calendar appointments for a person (personal virtual assistant). With time, you can be experienced and tech-equipped enough to handle high complexity work involving complex tasks such as overseeing social media arrangements and virtually arranging conferences with speakers.
It is always difficult getting your first clients – Your first clients are essential for building your confidence, experience, and networks. Without them, you have now positive referrals.
Your competition is growing almost faster than the exponentially bulging industry.
You may have difficulty determining the appropriate rates to charge different customers.
Competition is stiff, and virtual assistants from developing countries undercut prices adversely.
Technology advances daily and continuously outdates virtual assistants' skills and equipment.
Importance of Virtual Assistants to Companies and Executives
Companies, executives, and business founders often find themselves overwhelmed by administrative and marketing functions to keep their enterprises running. With so much to do, and so many people and activities to manage, companies and executives must hire staff to keep everything running smoothly. Administering business requires specialized and dedicated services that don't require policy-making but implementation. It spans from accounting, risk management, opportunity prospecting and optimization, compliance, evaluation of opportunity costs and growth indicators, to customer relations.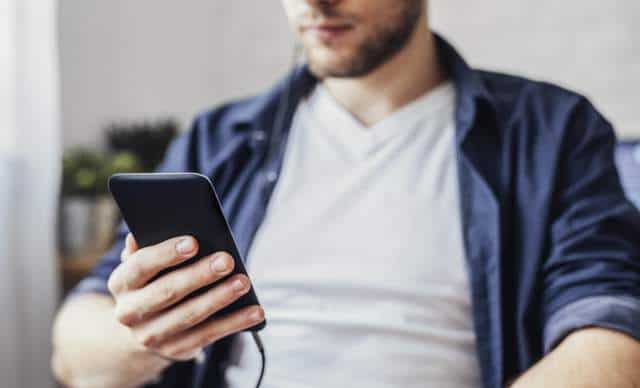 Unfortunately, business leaders can't grow their businesses by making policies and implementing them personally. They require extra help to carry out routine tasks according to their specified instructions. The employment model may work for mega-corporations, but virtual assistants provide a more efficient alternative. Employees are paid by the hour, while virtual assistants charge on a task basis. It makes a massive difference because payrolls often pay for numerous inactive hours, lazy days, vacation holidays, and pension. By comparing virtual assistants and permanent employees, one can easily tell that the financial benefits of hiring VAs outweigh the latter.  
Some of the main benefits of hiring VAs include:
You have the freedom to choose from a wide pool of talents on a short-term basis.
Task-based services are more liberating and affordable compared to permanent employment services.
Virtual assistants will save your time and give you the peace of mind to focus on growth prospects.
Employees can be dramatic and hectic to manage, but virtual assistants are disciplined freelance businesses that promise drama-free co-existence.
How to Find Work as a Virtual Assistant
Inform your networks – As a digital nomad, you likely interact with various businesses that are interconnected on a freelance basis. Most of the people in your networks may need virtual assistant services but don't know it. By informing the people around, you'll likely get offers that might have never come. Post a description of the services that you offer on your social media platforms. Also, make calls to entrepreneurs that you know and ask them for any leads.
Find virtual assistant companies that have good reputations – One of the best ways that you can find ready-made virtual assistant jobs without much hustle is liaising with virtual assistant companies like:
MyOutDesk
Premier Veba
BELAY Prialto  
Worldwide101 UAssist.Me     
24/7 Virtual Assistant   
Time Etc       
Virtual Employee
MyTasker      
Arup Virtual Assistant
Virtual Assist USA
AVirtual
Outsource Workers
Magic  
Surplus Hands
Virtual Assistant Talent
GetFriday       
20Four7VA     
Some companies like Fiverr, Freelancer, and Upwork work on a bid system, and they offer more than just virtual assistant opportunities. You must create impressive gigs that describe the services you are offering clearly and convincingly.
I'm the owner of Digital Nomad Explorer. I've traveled to over 50 countries and been an expat in Scotland, Finland, and China. I was a digital nomad while having my own robotics company and traveled throughout Europe and China working remotely. Currently, I'm location independent with a home base in Kirkkonummi, Finland.