Digital nomadism can be an exciting life path for those who enjoy photography. As always, I will remind you just how intriguing it can be and at the same time, be direct in telling you that it is also a lot of hard work. I recommend the life to anyone who adores beauty, nature, and the mystic allure of new destinations.
When it comes to photographers and photography, every destination holds potential. Photographers always know how to bring out the best in every scene. They capture a moment and freeze it, for eternity, for the world to see. 
So how can a photographer create a freelance business selling and licensing their images? 
• Take a Freelance Business Approach
• Define Your Photography Niche
• Create Your Website Portfolio and Social Media Pages
• Engage in the Digital Marketplace
• Deliver Unbeatable Value
• Sell Your Photos to Stock Photography Sites
• Look for Ways to Collaborate with Businesses
• Start a Referral Program
• Give Back to Society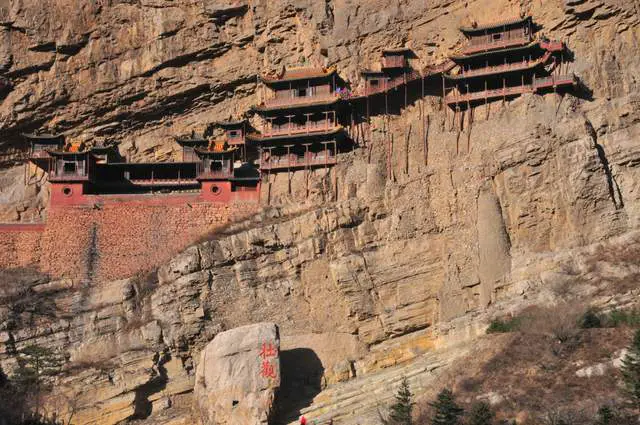 During my years as an expat and later digital nomad in China, I took over 40,000 images in a two and a half year period. Of these photos, I have about 100, which are top-level creative and have been licensed on various platforms (like 500px). Although it wasn't the intention to make money from these images when I took them, I have earned some income. It certainly could be better monetized if I chose to make it a business and take a serious approach.
Take a Freelance Business Approach
From a professional perspective, the opportunities that digital nomadism gives to photographers are plentiful. Globetrotting decisively and strategically can be the most significant career boost available to any photographer out there. You can easily access exotic locations that cannot be photographed without high expenses by clients looking for creative images. 
There are many different ways to monetize photographs that you have taken. If you're serious about this, however, and want to make enough money so that it will support your lifestyle as a digital nomad, perhaps it is worth taking it seriously and as a business. I'm suggesting that you take the monetization of your photographs to a higher level and take a full freelance business approach. The freelance business is tough. It requires thinking about all of your activities, like a business and not a hobby. That's not to say you cannot have fun and be creative, but my point here is to do activities that get you closer every day to earn some income.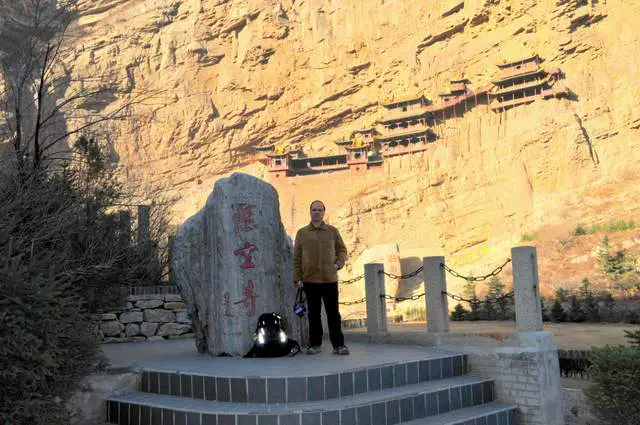 Before we go on, I'd like to assert that you don't have to be a professional photographer to make significant earnings from photography. Any digital nomads who are good at handling cameras should take advantage of their vast travels. Photographers around the world would love to get the chance to go through the different parts of the world to which you tour briskly.
Furthermore, you and your digital nomad companions should make as many memories as possible. How do you do it without taking photos of the captivating moments with which digital nomadism gifts you? The main objective is to make the most of the travels. If you take fantastic pictures on the road, you can easily make some extra cash, have fun, and share the world from your perspective.
One thing to keep in mind, however, is that if you are serious about making a living and sustaining your lifestyle as a digital nomad, taking a serious approach to building a freelance photography business will take you much farther. There are a handful of well-known digital nomad photographers.
Define Your Photography Niche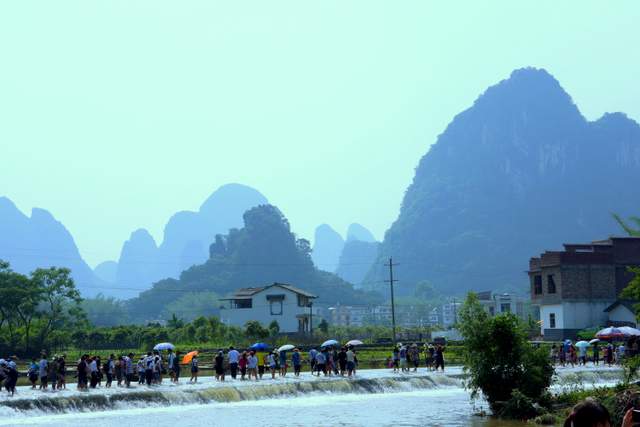 The photography market is a big niche that extends from portraits and landscapes to urban architecture. Some people like to take cultural photographs and others like taking newsworthy and journalistic pictures.
Some photographers prefer to take photographs of humanitarian situations, crises, and efforts. Others are filled with the calling to expose global pollution and won't hesitate to take photos of the different forms and causes of pollution. Some people prefer capturing photos of only beautiful and natural environments. From landscapes, people, products, and animals, different people take photographs for various reasons such as sentimental, humanitarian, historical, and commercial reasons.
The beauty of it all is that cameras do not prejudice against any image that they take. A single photographer can make different types of photographs from multiple angles and exposures.
Despite the unlimited freedom offered in photography, you should know that the market favors specialized photographers. Photographers should identify clients who are friendly and attracted to their specific style of photography. When you figure out your ideal photography clients, your life will become much easier. You will know how to focus on projects that attract and impress them. More importantly, you will find yourself saving the most important resource of all: time.
It is possible to customize your services when you know the kind of clients with whom you'd like to work. You will know how much they earn, and how much they'd be willing to spend on your photography. For example, students usually won't afford to pay as much as corporate firms can. However, corporate firms emphasize profitability, and they probably won't be willing to spend as much as a wealthy wedding couple.
Identifying your target market allows you to know where you can find potential clients. For example, if you are into portfolio photography for models, it will be easy for you to find clients at modeling auditions. It may also be easier for you to identify eager clients on their social media by the kind of photos they post. For the student clientele, you need to figure out where they hang out on weekdays and weekends. Most probably, you'll need to frequent malls and social spaces around their schools and campuses.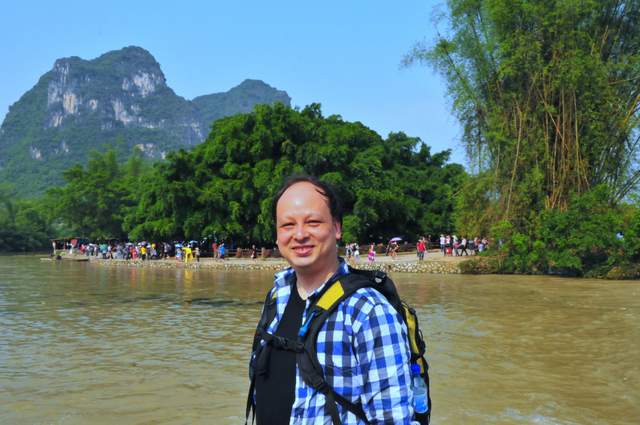 Targeting clients may mean going to the places where they like to be. However, you can look at it differently. Maybe you should target clients who come to the sites where you want to be. You don't have to go to nightclubs to get clients if you don't like the party life. That innocent couple at the park you like visiting may be yearning for a romantic photo that depicts the passion of its courtship. However, I'm not advising you to be stubborn. Sometimes, you need to step out of your comfort zone to land those big deals that exist out there.
Create Your Website Portfolio and Social Media Pages
You must establish an authoritative digital presence if you want to get many paying clients that are a good fit for your business. Random clients will only know about your services if they can see your past work. Create a website that offers value to all the visitors. Explain to them what they should look for when trying to hire photography services. Blog about how photography helps businesses and brands to grow. Blog about the success your former clients have enjoyed by working with your services. As long as you have something helpful and exciting to say about photography, this is an opportunity to write in your blog. You will enjoy as many results as you put up content. Make sure to put your best foot forward, and get your clients to say something on the social media platforms as well as websites.
Engage in the Digital Marketplace
The digital marketplace has been referenced on this website many times. Specifically, for photographers, they offer ample amount of opportunities for photographers having multiple disciplines and interests. The best thing about these platforms is that they offer you a way to connect with potential customers and also to advertise specifically the types of photography that you are best that. Although the competition is fierce – and this is something to always keep in mind – there is no reason that you cannot find a way to be able to bid successfully and when a project if you work hard at it.
Search for Projects on Freelance Platforms
Here is a list of freelance platforms which have freelance opportunities for photographers:
• Freelancer
• Fiverr
• Content Market
• PeoplePerHour
• Upwork
• Hubstaff Talent
The projects offered are competitive, and you need to be proactive in engaging with customers and take a sales approach to win a project. Spend your time looking for one good match and putting your efforts there to win the project. Although you can apply for 30 projects at a time, it might be a better use of your time to focus on eight of those 30 potential projects and close one of them.
Join Social Media Boards and Advertise
Social media boards such as Facebook and Reddit have group boards or even job boards where you can connect with potential customers. Although this is not as streamlined and reliable as the freelance platforms, still it is a possible place to connect with customers and build your reputation with your particular type of photography. Here's a suggestion of what you can try: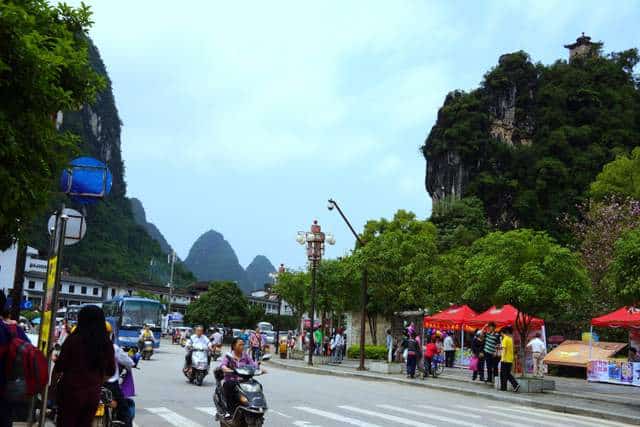 Go to Facebook. Search "Photography groups and job boards." Join those groups which match your photography interests and be active on those boards, asking questions, answering questions with your expertise, connecting with others. The job boards are great avenues to find clients who are specifically looking for services. Bidding is always free on Facebook groups. You can try similar activities on Reddit.
The great thing about digital marketplaces for services is that you can access them from wherever you are in the world. They provide an excellent opportunity for digital nomads.
Deliver Unbeatable Value
Your former clients should be your most powerful marketing tools. Word of mouth recommendations are the most powerful business growth tools in the world of freelance services. Make sure that you go beyond and above whenever you get a client who is booking sessions. It doesn't hurt to make a paying client happy. If your meeting with a customer in the country you are doing your photography project, a photoshoot, for example, make them feel comfortable and create a fun and sociable mood during sessions. Never be rude. Send them style guides in advance so that your clients may dress well for a photoshoot. You want to make sure they love the final products and lending them some of your fashion tips could go a long way.
Your clients are likely to showcase your photographs when you create exceptional quality and unique images for them. It's free marketing for your business. Apart from referrals, another sure way for freelancers to survive and grow in the market includes retaining clients and getting repeat business. Deliver unbeatable services, and your clients will always keep coming back with their friends and family.
Sell Your Photos to Stock Photography Sites
As long as you are traveling around the globe, you will get inspiration to take plenty of captivating photos. You can take pictures that tell a story alone or those that do it in a series. Even as a specialized photographer with a particular style, digital nomadism will expose you to different sceneries that digress from your style. You should never resist great insight because all data is valuable if it is of good quality. Take as many captivating photos as you can and store them digitally.
When you have many high quality and compelling photos that you take on your trips, you can sell them to stock photography firms. It is relatively easy to submit them to the websites and earn an extra income passively. Hundreds of thousands of website owners are always trying to optimize their sites with high-quality images. There will always be someone out there needing some of your photographs for their digital campaigns regardless of your niche. Stock photo websites do all the marketing and attract paying businesses that desire to use your assortment of images.
Apart from stock photo websites, you can also liaise with photo licensers such as:
Fotolia.com
Dreamstime.com
Gettyimages.com
iStockPhoto.com
Stocksy.com
Crestock.com
123rf.com
500px.com
Advantages of stock photo licensing:
The more photos you take, the higher your passive income revenue
You can earn $100-$300 on average monthly and passively just taking your extra images to stock photography websites
You don't need to spend any more time than the fun moments when you take pictures while on the move
You can earn on previous submissions even after you stop working
Look for Ways to Collaborate with Businesses
One area that you shouldn't overlook is offering your photography services in cooperation with local businesses or with businesses in your geographic area. The key is to know what you can provide local businesses in terms of photoshoots and creative photography. If you're approaching this like a business, you need to think about what the customer may need which they might not be thinking about and then show them what value you can bring to their business operations. Restaurants, hair salons, wedding planners, caterers are just a few of the local businesses that are in every city and to some extent always need photography services.
You are a photographer and certainly, aren't competing with a wedding shop. You aren't competing with any salons either. You should be making numerous collaborations with complementary businesses wherever you go if you want to increase your revenue streams. If you have happy clients who'd like a recommendation for a great wedding dress designer, make sure you get a suitable contact. 
By referring clients to you for other quality and complementary businesses, you earn yourself favors. The hairdressers and designers, to whom you recommend clients, will also recommend other wedding couples and models to your photography business.
As a business, you can only survive if you retain your clients and get more. Any businesses that you partner with should get you enough clients to keep you in their loop. They do their own marketing, and shouldn't mind referring to you as long as you market them through your advertisement returns on investment. 
Start a Referral Program
We've established that referrals are powerful marketing tools. Well, how about building a referral program for your photography business then? Referral programs can be great for convincing your happy clients to come for more services. I like to call it the "Upsell Strategy." An existing client is likely to buy from someone they have already worked with, and the cost of getting a new customer takes time and money.
Promise discounts all of your happy clients for the next time they come is they refer a paying client. Give discounts that are too tempting to ignore. However, the discounts should only be redeemable once a referral converts into a paid booking. That way, you secure a new client and get your first client to pay for another booking.
Give Back to Society
Maybe you won't like this tip very much, but it works. Even if no one wants to work for free, we all must look at some point. Non-profit organizations exist to provide humanitarian help towards different causes. It is our moral duty to help the less fortunate. As a photographer, proving free services for non-profit reasons can turn out to be a pretty profitable business. You have to do it in the right way so that you can earn that credit, moral authority, and more clientele. There is a way to give a lot while taking justly. The gift of shrewdness exists for a reason, and you can use it for the greater good.
For starters, most people who attend non-profit campaigns and efforts are generous people. They are also often well connected. It will serve you well to win their goodwill and respect. When you volunteer your work for charity events, your networking and exposure go up notches higher. It isn't free to work, but rather a cool and socially benefiting marketing campaign where other people pay to set up the platform.
Since you won't be paid for your work, watermark it. The charity organizers owe it to you to tag you and reference your photo credits when they take your photos online to market their campaigns. Furthermore, you can charge guests and participants for excellent and charity-themed photo sessions during the events. However, you need to tell them that the proceeds you make when they pay for the photos will go to the charitable cause. You will win favor and earn yourself numerous future clients from such philanthropic work.
Parting Shot
Make the most of your travels. Increase your revenue while having the time of your life. You need to find a balance and be strategic about how you go about business. Photography and digital nomadism complement each other. You should always make memories and capture them for the loved ones you leave behind. One sure way to maximize your potential is to combine the tips I just listed above. 
Each tip is powerful enough to upgrade your business and yield impressive efficiency. Just imagine how much better your life and returns will be when you combine the tips and find a balance between your travels and work. Go forward with the freelance business approach to photography.