Almost everyone loves the beach. It may be autumn now, but given that you're a digital nomad, you can go anywhere tropical, even in the colder months. While obviously there's swimming in the sea and sunbathing on the warm sands, you may wonder, do you have any other options for beach fun?
You can have countless beach area adventures as a digital nomad, including doing any of these activities:
Stand-up paddleboarding
Sailing
Taking a boat excursion
Horseback riding on the shore
Horse surfing 
Fishing
Cultural beach activities 
Jogging or running
Kitesurfing 
Rock climbing
Scuba diving
Swimming with dolphins
Jet skiing 
Surfing and boogie-boarding
Snorkeling 
Flyboard flying 
Sea walking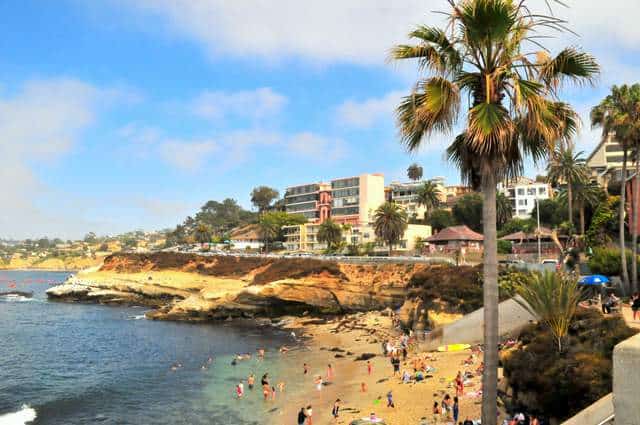 As I mentioned previously, I grew up in San Diego, California, living about 20 minutes (driving) from the nearest beach. Beach activities were part of growing up – it was where I spent my summer months, where I went to meet friends, and where the best parties were when I got to University. Although I haven't done all the activities in this article, I can relate to almost all of them and can imagine having fun on the beach with them. The activities I've done have been on beaches in California, Portugal, Hawaii, China, and Singapore. I'm confident that digital nomads can experience them wherever they are living too!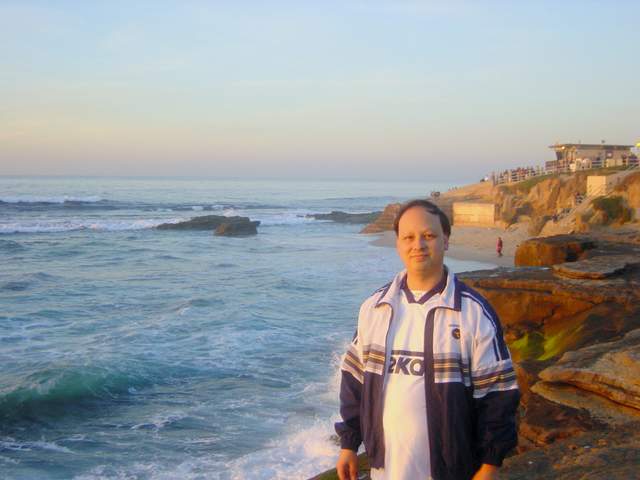 In this article, I will elaborate on each of the 17 exhilarating sports and activities that are yours to engage in as a digital nomad. Whether you live on a beach or your travels bring you to the coast often, there's bountiful excitement awaiting you! 
17 Beach Adventures for Digital Nomads to Experience and Savor
These 17 activities are just some of what you can sample when you visit or live at a beach as a digital nomad. Indeed, there's no shortage of things to do if you put your mind to it. 
If you're not sure where to start, I recommend you read this article first and foremost. You can also ask the locals what they would suggest. Be sure to study your surroundings as well to make sure the beach you're visiting or living at is appropriate for certain activities. If you are thinking of living in a beach area, there are lots of things to consider. I wrote an article on How to Be an Adventurer in Beach Areas that might be of interest to you. 
Preparation goes a long way no matter how you spend your day(s) at the beach. Do keep in mind that you'll be out in the sun, so you should never go without sunblock. Consider wearing protective clothing and sunglasses. If you're doing something like hiking or rock climbing on the beach, flip-flops are not the right footwear.
While not all the activities I'm about to talk about are free, some are. For the others, you're required to either buy or rent equipment to participate. Make sure you remember that when tallying up your expenses for the week or month. 
Lastly, I know that digital nomads are entrepreneurs, and it's likely that you will be compelled to do some work while you are on the beach. Check out my article Can a Digital Nomad Really Work on the Beach? to give you some guidelines and consider if you really want to take your laptop gear to do work. 
Without further ado, here are 17 great beach activities for digital nomads. 
1. Stand-up Paddleboarding
Stand-up paddleboarding, also referred to as SUP riding, involves you standing on a longboard and using a paddle to traverse the ocean. This sport provides endless amusement when out on the ocean because you'll feel each cresting wave lift you, making your heart pound.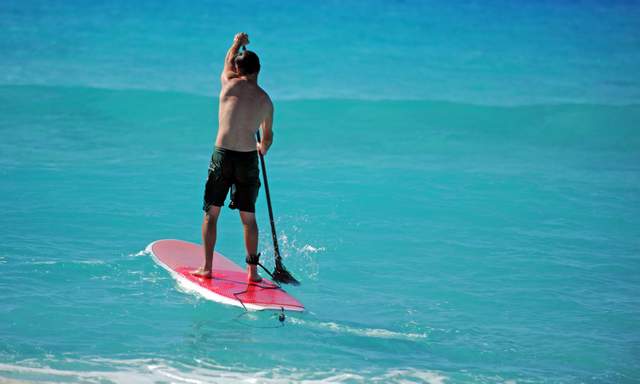 If you don't already own a SUP board or a paddle, then you will need to rent or buy one. You cannot and should not use a surfboard or any similar board for SUP riding since it's not designed for such an activity. 
When you're at the sporting goods store, make sure you get a paddleboard that matches your height and weight. Otherwise, you'll find stand-up paddleboarding excessively difficult. That's not to say this sport is easy. It demands plenty of leg strength and power to keep you upright. You also need toned arms to paddle for long periods. Your core will get worked too as you balance against the ocean waves.
2. Sailing
If SUP riding sounds like too much physical work for you, then experience the seas differently, from the vantage point of a sailboat. You can rent a sailboat for one, two, or a group of people and spend the day navigating the water. 
While this is a much more relaxing hobby compared to stand-up paddleboarding, you still have to know your way around a sailboat. You can do some research online ahead of time or even ask the rental service how the boat works. If you know someone with more boat savviness than yourself, you could always bring them with you. They'll show you the ropes (literally) and be there to help if anything goes awry. 
If you're allowed to, pack some snacks and drinks. You don't want to forget the sunblock here and make sure you reapply often. The rays of the sun can bounce off the water and back onto you, burning you in a jiffy. Otherwise, you can relax. It's the perfect way to decompress after a hard day's work! 
3. Boat Excursions
The world of ocean boating goes a lot further than mere sailboats. If you have a boat rental facility near the beach you're staying, you'll find you have, well, a boatload of options. From zippy speedboats to sizable deck boats and everything in between, no matter how many passengers you have and what kind of experience you're looking for, you can make it happen.
A fast boat allows you to achieve high-octane delight at the captain's chair or even from a passenger seat. Deck boats may look like speed boats, but they have a large deck much like a pontoon boat would (except pontoons aren't supposed to go in the ocean), hence their name. They're the perfect place for kicking back with a few drinks (nonalcoholic if you're driving) and enjoying the beauteous ocean all around you. 
You could even have a boat sleepover if you have a sizable enough vessel. Just make sure your boat comes equipped with a Bimini top or some other form of cover. Bring a space heater that runs on batteries and doesn't leave without plenty of blankets. Then you can wake up to see the sun from the boat. That's a once-in-a-lifetime moment for certain. 
4. Horseback Riding on the Beach
If horses are native to the area you're staying, then look into a ranch or farm where you can ride horses for a morning or afternoon. Ask if you're allowed to take the horses onto the beach. If so, then you're in for a truly breathtaking day.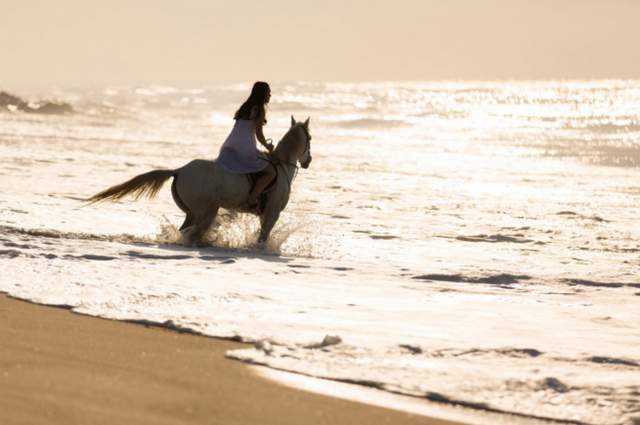 Up until now, you've only ever walked the shoreline on foot, right? That's what most people do, after all. Now, upon the back of a galloping horse, you'll have a new appreciation for nature and the gorgeousness of the beach. The salt in the air, the coolness of the breeze, the ocean waves splashing as you ride by are all feelings you must experience for yourself at least once. 
If you can, make it a point to ride a horse along the beach at sunrise. This new mode of transportation, combined with the amazing sights of the dawn, will be a memory you will cherish. 
5. Horse Surfing
Don't give your horseback yet! (Well, unless you're required to.) There's again more you can do with a horse at the beach. Another activity that's decidedly more extreme that you might try is what's known as horse surfing. 
Now, you're probably wondering, what the heck is horse surfing? It's pretty much exactly what it sounds like. Okay, no, you don't surf on a horse, because that's not possible. Instead, you have one person who mounts a horse. The second person rides on a surfboard attached to a tow rope. As the horse races freely in the shallow ocean, you get pulled along by their momentum on your surfboard. It's exciting for the person on horseback, too, making it a win-win for everyone.
It is not a sport you can do alone, so make sure you have a buddy or partner to bring with you. If you're not a very experienced surfer, horse surfing can still put a big smile on your face. You won't go out into deep waters, after all. All you have to do is assume the right positioning, hold onto your tow rope, and enjoy the ride. 
6. Fishing
A classic, timeless activity, fishing provides the kind of relaxation you don't often get as a digital nomad. Now, here's an activity where you especially want to make sure you chat with the locals before you do it. In many of the United States lakes, you need a fishing license. That may not always be true in other parts of the world, so do your research. If a license is required of you, then make sure you have one.
There are also fishing rules to concern yourself with. For instance, some places might insist on catch and release, while others let you keep what you catch. You may be barred from fishing in certain bodies of water or restricted from catching some endangered fish species, so always ask and never assume. You don't want to get into any legal trouble, as that will ruin your beach day quick.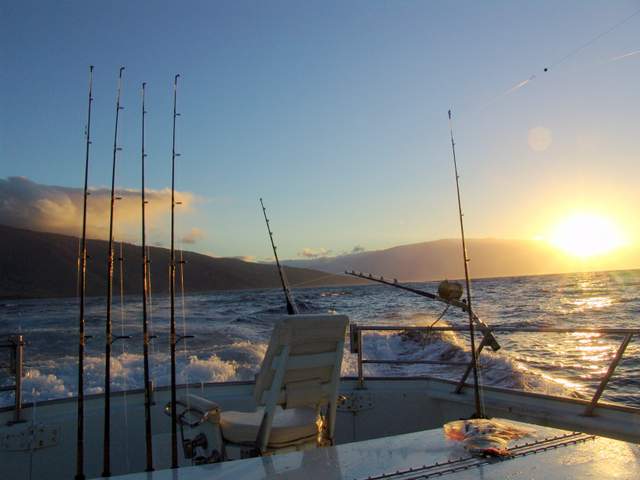 Whether you're the type who likes to catch a big fish, take a photo with it, and toss it back or you keep and cook what you reel in, fishing is super fun. Make sure you wake up early to beat out the other fishermen who want the catch of the day. You'll also have to rent a boat unless you happen to own one. 
7. Cultural Beach Activities 
If you want to take in a dash of culture during your time at the beach, then make sure you hit up these destinations ASAP:
Thailand: Along the Andaman coast between Khao Lak and Phuket, you'll find lovely beaches. These picturesque destinations have large, jutting rocks often covered in moss. There are also other mountainous structures. The crystal-clear blue waters look incredibly pristine and irresistible. 
French Polynesia: Bora Bora and Tahiti are part of French Polynesia, so of course you'll want to plan a trip here. The touches of French culture mixed with a Hawaiian feel make a trip to French Polynesia absolutely worth it.
Turks and Caicos: With stunning resorts and wonderful beaches, you may be surprised to take in more British culture here. In fact, many people speak English, so that makes acclimating easy. 
8. Jogging or Running
If you're looking for a simple, basic activity you can do by yourself almost anytime for very little money, take up jogging or running. Once again, I don't recommend you wear flip-flops here because they're not designed for much besides strolling to the beach or the pool. In fact, you should avoid sandals of any kind. Instead, make sure you have running shoes on. These should have good traction, so you don't slip in the sand and injure yourself. 
Jogging or running are both great forms of exercise. You get your heart pounding and your blood pumping while torching calories. If you get into running every day, you could even lose weight (of course, your diet plays a significant role in your health as well). At the very least, you'll feel fit and fortunate.
Make it a point to go jogging during sunrise at least once. If you're more into daytime running, then make sure you bring a bottle of water with you, so you stay hydrated. Should you get very warm, you can always take a dip into the ocean and then get back to your run. Do make sure you take your shoes off for this unless they're waterproof. 
9. Kitesurfing
Getting back into more extreme activities for a moment, next up, I've got kitesurfing. It blends elements of sailing, skateboarding, paragliding, surfing, windsurfing, snowboarding, and wakeboarding into one. Yes, that sounds like a lot, but what you end up with is its own unique sport.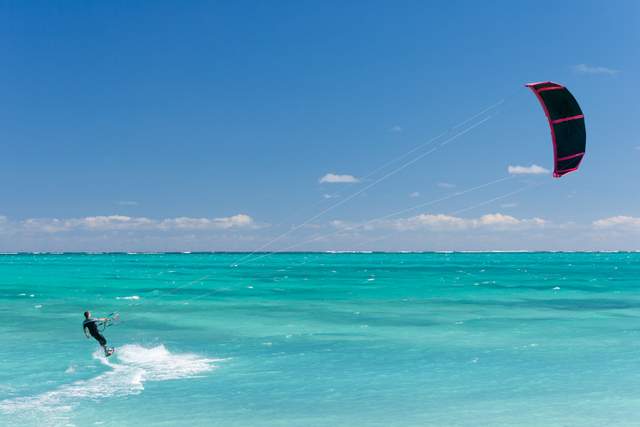 Kitesurfing involves you riding on a kiteboard while a power kite pulls you along. That's it. There's no second person needed, no boat, nothing. You rely on the wind to transport you. On a particularly windy day, the momentum you can get while kitesurfing is incredible. It is one sport you might want to skip when there's only a light breeze, though. 
If you're considering kitesurfing, know it has a lot of advantages compared to other watersports. For instance, you're using wind energy, a renewable resource. That's better for the environment. Since you don't need a boat, you also spend less money on equipment. Plus, you can do it alone, so if you're a solo traveler, kitesurfing will become your new favorite sport.  
OVERVIEW OF BEACH SPORTS 1-9 (GROUP 1)
We're half-way through the beach sports, and that's a lot of material to cover. So I made this table, to sum up, what we have gone over already and also to expand on a few points to help you decide if you want to try one of them. 
In the table below, I've listed the beach sport and a short line describing the sport. After that, I identified if you need equipment, how easy it is to start (ranked on a scale of 1-10, 10 being the most difficult). Whether you benefit from lessons before starting is next, with a simple yes or now and finally a ranking (low-mid-high) of what physical conditioning you should consider being in before starting. I've created Beach Sports Table Group 2 (10-17) as well, and you can find towards the end of the article. 
Beach Sports Table Group 1
| Beach Sport | Description | Equipment | How Easy to Start | Lessons | Physical Condition |
| --- | --- | --- | --- | --- | --- |
| 1. Stand-up Paddle Boarding | On a surfboard like board with a paddle | Y | 7 | Y | Mid-High |
| 2. Sailing | Sailing on sea | Y | 1 | N | Mid |
| 3. Taking a Boat Excursion | Tour guided boat | Y | 1 | N | Low |
| 4. Horseback Riding on the Shore | The horse and you on the shore | Y | 6 | Y | Mid |
| 5. Horse Surfing | On a surfboard being towed by a horse on the shore | Y | 8 | Y | Mid-High |
| 6. Fishing | Fishing from the shore or boat | Y | 3 | N | Low |
| 7. Cultural Beach Activities | Enjoying culture on the beach | N | 1 | N | Low |
| 8. Jogging or Running | Just you and the beach | N | 1 | N | Low-Mid |
| 9. Kitesurfing | Riding on a kiteboard while kite pulls you | Y | 6 | Y | Mid-High |
| Beach Sport | Description | Equipment | How Easy to Start | Lessons | Physical Condition |
10. Rock Climbing
If you're visiting an amazing beach surrounded by rocky structures like those found in Thailand, then the time may eventually come where you think about hiking the rocks. You better check in with the locals first before you plan your adventure too far. You want to make sure you're a.) even allowed to climb these rocks and b.) what the best method for doing so would be.
You'll also need equipment, such as the right clothing, footwear, rappelling gear, and a harness. If you're not experienced, rock climbing can be quite dangerous. You might want to go with a guide or someone who's climbed these rocks and can help you along should you run into any obstacles. 
A local might tell you that you're not allowed to climb the rocks. If so, then why not do something similar like hiking instead? You probably already have the footwear if you've taken up running or jogging the beaches. You'll still get to see the surrounding structures of the beach, although not as high up. Still, it's better than nothing! 
11. Scuba Diving
It's an activity that almost everyone does when traveling to an exotic beach. I'm talking about scuba diving, of course. While sure, you can explore relatively shallow waters. If you find a great instructor to work with, it's possible to go into deeper oceans and see some really cool stuff. 
For instance, it depends on where you scuba dive, you may get to witness coral reefs, schools of fish, and more creatures than you can shake a stick at. You will need to either rent or buy a lot of equipment, though, including air canisters, flippers, goggles, and a bodysuit. This stuff does not necessarily run cheap, and skimping out is not a smart idea when it's your health on the line.
Oh, I should also mention that in almost all cases, you do need a scuba diving certificate or license. It ensures you know what to do to prevent animal attacks and keep yourself safe as you enter deep waters. You should never go scuba diving if you don't have the proper license first. 
12. Swimming with Dolphins
If you're an animal lover, then you haven't lived until you personally experience what it's like to go swimming with the dolphins. With this activity, there's no need for a license or certificate. You typically sign up for a class or group and then go out with a professional dolphin handler. Then you're allowed to start swimming with dolphins all around you. Sometimes, you can even pet the dolphin or give them a peck on their nose. 
If you happen to have a partner you travel with, swimming with dolphins is quite romantic. Those who own a GoPro or similar portable camera should strap it on so you can capture the moment from start to finish.
If you like whales better, some places let you get in the water with white beluga whales. These are smaller animals, and they're adorable. While maybe you can't kiss them like you would a dolphin, you get far closer to these fascinating animals than you ever could at a zoo or aquarium.  
13. Jet Ski Riding
Earlier in this article, I talked about the elation of riding in a speedboat on the ocean. If you'd like more hands-on thrills, then you have to try jet ski riding. A jet ski is a personal watercraft. Some models can hold just one rider, but others have room for a passenger or two, so feel free to bring a few friends or colleagues!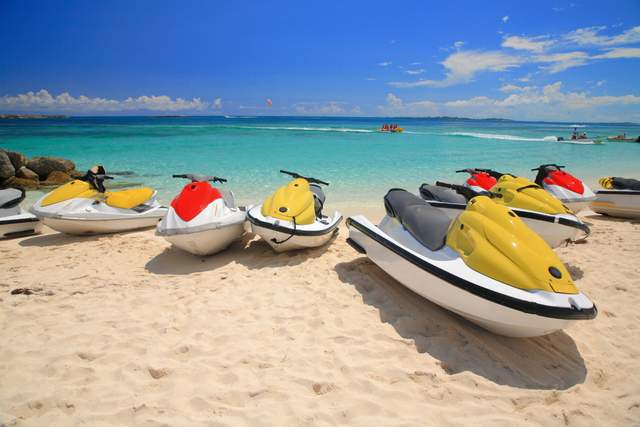 Like in many of the activities I've talked about so far, you may need a boating license to operate a jet ski. It does depend on the state in the US we're talking about here. In international waters, the rules may differ. You definitely want to do your research before your trip, because getting one's jet ski license isn't something you can do willy-nilly. It takes time, research, planning, and studying, just like obtaining any license.
Once you do get your license, you can rent or buy a watercraft. Make sure you learn the rules in your area, as many authorities will limit the horsepower of your jet ski or your speed. If you're found breaking the rules, you could get fined or even arrested if you have a prior record. 
14. Surfing and Boogie-Boarding
I can't forget to mention the great sport of surfing. Having grown up in California, I tried my best to learn how to use the longboard surfboard that a neighbor gave to me when a teenager. I never had much success learning it at the La Jolla shores surfing area, but there were people around me there that were very inspirational and skillful too. 
Surfing takes a combination of balance, agility, and making decisions quickly on the speed and flow of the wave that you are trying to catch. It takes some skill to learn it and a lot of practice to get good at it. I've watched skillful surfers in California, Hawaii, Portugal, and Australia. In Australia, I was watching at Bondi beach, and that was amazing. There is so much to be said about the sport, and it is popular on all continents. 
Boogie-boarding is a similar activity and one that almost anyone can do with little training needed. Larger beaches often have boogie-boards for rent, and you can easily have fun in the waves right away.  
15. Snorkeling
Remember before how I said you need a license to go scuba diving? Well, what if you wanted to do something like scuba diving, but you didn't have the time or means of getting a license right this moment? You can always try snorkeling.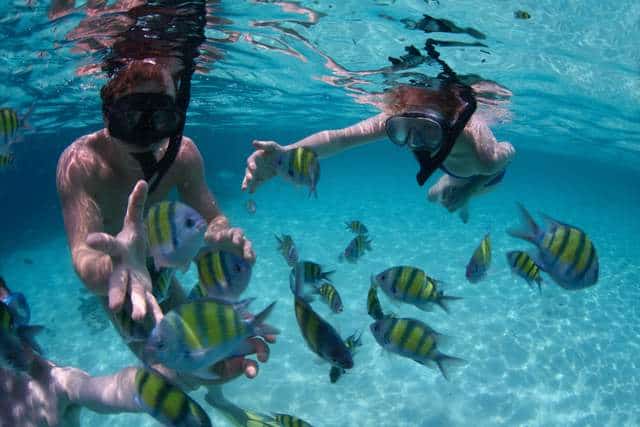 Granted, you can go into deeper waters with scuba diving while you swim more along the surface of the water when you snorkel. That said, it's much cheaper to snorkel than scuba dive, so even if you're a digital nomad on a budget, you can still travel somewhere and snorkel in a pristine ocean. Snorkeling often requires less equipment too since you're not going as deep, making it easier for those who want to rent their snorkel gear for a day. 
You won't miss out on things like coral reefs and fish, as you can still see them without going far into the water. If you wanted to see deeper sea creatures, though, then you'd want to get that scuba license sooner than later. 
16. Flyboard Flying
Have you ever heard of a Flyboard before? It's a type of device that allows you to achieve flight through hydraulics, also known as hydroflying. If you've ever wanted to get a feel for the gift of flight without wings, Flyboard flying is pretty much as close as it gets. You can do this in all sorts of bodies of water, the ocean included.
So how does it work? You have a board you stand on, which includes a hose. You will need a watercraft like a jet ski or boat for this, as that's what the hose attaches to. You also wear boots with jet nozzles. As the water passes through the tube, the water provides the boots with enough power to rise into the air. You could even use this for awesome dives.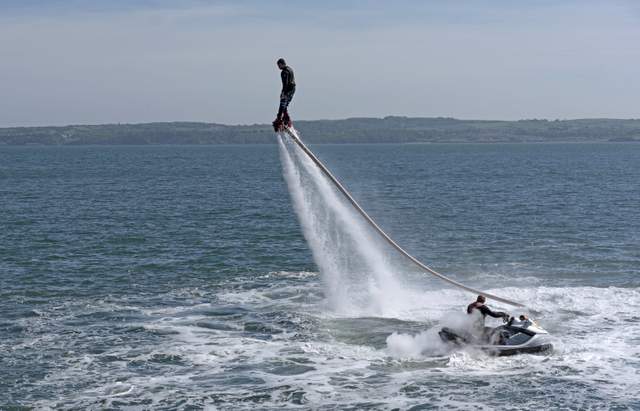 Flyboard riders have dived as far as eight feet deep into the water with their hydraulic devices. Those who have ascended have reached heights of nearly 50 feet. That's pretty impressive! You'll certainly attract all the attention at the beach if you decide to rent or buy a Flyboard. 
17. Sea Walking 
To end this list on an interesting note, I have to talk about sea walking. It's like scuba diving, instead of swimming through the water, you walk on its surface. How? There's special gear, including a helmet, you must wear. Otherwise, you can just don your swimwear. Then, with a dive, you reach the seafloor. You keep getting air to your helmet so you can stay down here for a while. 
If you have a background in scuba, it will serve you well here. For example, you need to know how to equalize if you plan on going sea walking. This means of adjusting pressure will keep your ears from painfully popping. 
Sea walking has many advantages. For one, you don't need a lot of gear. You can wear eyeglasses and still participate without having to take your glasses off. You also gain the freedom to explore the undersea world on foot at your leisure. That's something you don't get while snorkeling or scuba diving. 
OVERVIEW OF BEACH SPORTS 10-17 (GROUP 2)
For beach sports 10-17 I have the same setup as in the Group 1 Table. It outlines:
Beach Sport
Shortline description
Equipment Y/N
How easy is it to start – Scale of 1-10, 10 being the most difficult
Lessons Y/N
Physical condition – ranked as low-mid-high
In the table below, I've listed the beach sport and a short line describing the sport. After that, I identified if you need equipment, how easy it is to start (ranked on a scale of 1-10, ten being the most difficult). Whether you benefit from lessons before starting is next, with a simple yes or now and finally a ranking (low-mid-high) of what physical conditioning you should consider being in before starting. 
Beach Sports Table Group 2
| Beach Sport | Description | Equipment | How Easy to Start | Lessons | Physical Condition |
| --- | --- | --- | --- | --- | --- |
| 10. Rock Climbing | Climbing beach rocks | N | 6 | Y | High |
| 11. Scuba Diving | Underwater to see the coral reef | Y | 9 | Y | Mid-High |
| 12. Swimming with Dolphins | You and the dolphins | N | 1 | N | Low |
| 13. Jet Skiing | Jet skiing in and out of the waves | Y | 4 | N | Low |
| 14. Surfing & Boogie-Boarding | Riding the waves | Y | 4 | Y | Mid |
| 15. Snorkeling | Swim along the surface | Y | 1 | N | Low |
| 16. Flyboarding | Flying above the water | Y | 8 | Y | Low-Mid |
| 17. Sea Walking | Walking on the ocean floor | Y | 8 | Y | Low-Mid |
| Beach Sport | Description | Equipment | How Easy to Start | Lessons | Physical Condition |
Conclusion 
As a digital nomad, you've been gifted an opportunity to travel and even live at beaches all year long. There are so many more ways to fill your time besides merely sunbathing or wading in the water. 
If you're a high-octane sports type of person, then try kitesurfing, jet ski riding, scuba diving, sea walking, Flyboard flying, or horse surfing. If you'd rather relax, you can fish or rent/buy a sailboat or plenty of other boats for days of fun. 
I sincerely hope you get to try all 17 activities on this list. Have a blast!