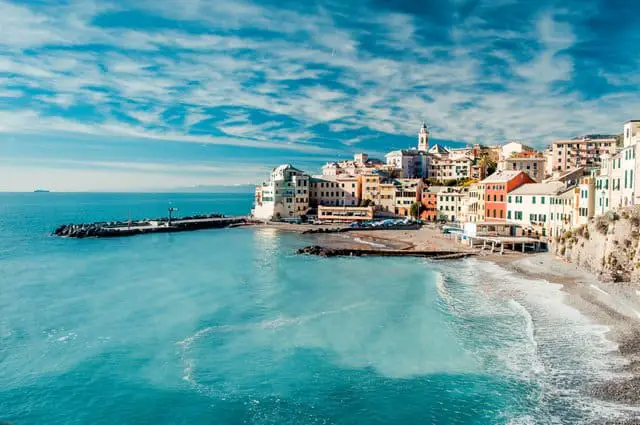 Picture this. You dream of taking off work for that perfect beach paradise vacation. Reggae music is playing in the background, and you have a piña colada in hand. If only you could stay forever!
Well, you can! If you are a digital nomad looking for your next remote location, consider the beach.
So how can you be a digital nomad adventurer in beach areas? To be a digital nomad adventurer in beach areas, you must weigh the pros and cons and deliberate whether or not this environment will be the most productive for you work-wise, and what other amenities it can provide for you outside of work. Overall, you should find a beach city that offers a balance of connectivity to other creatives, a suitable work environment, and of course, plenty of adventures to keep things fresh.
I grew up in and around the beach. San Diego, California has a magnificent coastline with beaches such as La Jolla Shores, Mission Beach and farther up the coast there is Torry Pines and Del Mar. My home was 20 minutes driving to the closest beach, so the summer was full of beach activities with friends.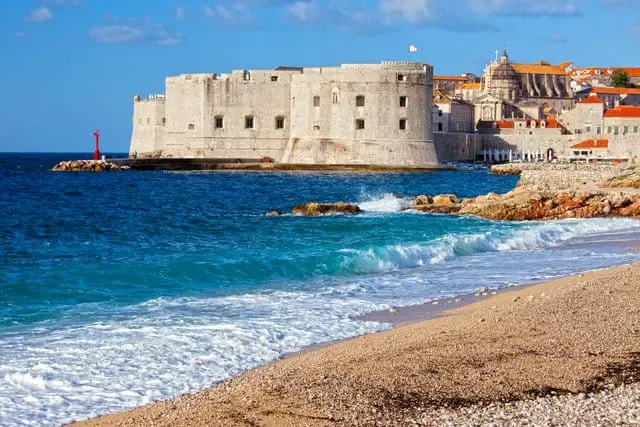 City Living is Great and All…But What About the Beach?
If you've ever lived in a city, you know there are many benefits to the urban lifestyle. Everyone seems to be moving rapidly, and productivity can be high with such easy access to shops, technology, and high-speed travel.
These qualities are great, but sometimes people need to slow down a little bit — no wonder why everyone leaves these hectic lifestyles for some solace at their favorite beach. Life gets a little more comfortable, and you find yourself asking why you don't just move there!
It is possible to work and play in a beautiful place. The beach can be productive for digital nomads looking for a change of scenery to spark creative juices. The beach helps you slow down and prioritize and provides natural sources of vitamin D, which naturally boost mood levels and productivity. I wrote a lengthy article 17 Adventures a Digital Nomad Can Have in Beach Areas which covers many of the things you can do on the beach, complete with a table of equipment, training, and level of fitness needed. Check it out!
It's important to realize, however, that even when you move to the beach, it's not going to be all relaxation the way it might be for a leisurely vacation. You will have to find the inner motivation to craft a daily schedule for yourself, which encourages productive work. If you look at the beach as a great place to help boost your mood, which in turn boosts your work ethic, and you can be realistically disciplined with the amount of work you get done in such a laid-back environment, it might prove to be a great, healthy long-term work situation.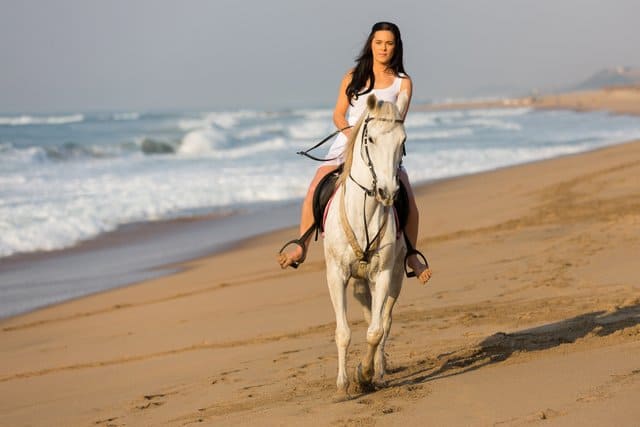 Why Beach Areas are great for digital nomads – inspiration
What to consider when choosing the best beach locations
It's vitally important to be realistic with your goals when moving to the beach. That is where self-awareness comes to play. You must ask yourself, "how much will I get done in this environment?" To answer the burning question, Can a Digital Nomad Really Work on the Beach?, I wrote an article focused on this topic. Read it and be prepared!
We have compiled a list of touchpoints to consider as you make this leap, and encourage you to be honest with yourself about whether or not these needs will be met.
Good Wi-Fi Connection
Reliable Wi-Fi might be the most important thing for a digital nomad. Beaches are typically isolated from busier parts of civilization where free Wi-Fi is readily on hand. If the connection is slow, work is slow. Make sure there are cafés or co-working spaces near you that are accessible for a low cost or that are free. If not, maybe getting a 3G or 4G data sim card with a generous data subscription plan, which is always my preference, can be a solution for you. For more information on working remotely and the options you have in terms of connection, my article 9 Problems Digital Nomads Have When Working Remotely covers issues that are often encountered in beach areas and gives some practical solutions.
Cost of Living
As a digital nomad, the cost of living is vital to factor in, especially if you are working on an irregular schedule, which might result in an irregular income. To enjoy the freedom that the nomad lifestyle provides, you have to make some sacrifices in other areas. Accommodation will be one of the largest segments of your budget and my article How to Choose the Best Accommodation for Your Digital Nomad Lifestyle? will give you some solid ideas, complete with comparison tables. Make sure you are living within your means. Fortunately, there are many beautiful places in the world where the US dollar or the euro have a lot of purchasing power. Nice apartments with basic amenities are not too difficult to find with some digging. Aim to spend 2-300 US dollars per month.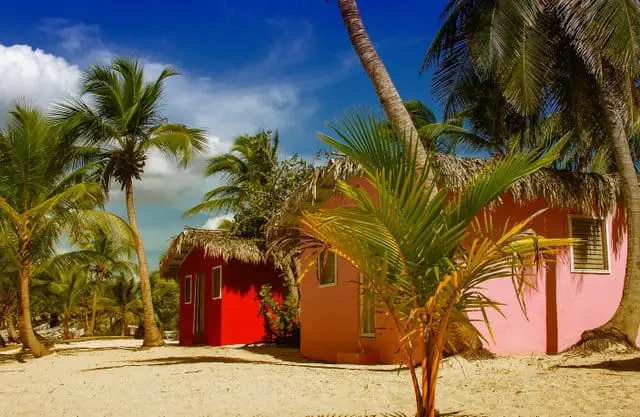 Leisure Costs
Part of the fun of living near a beach is the areas surrounding it. Many beach cities have a corresponding bar or entertainment scene. Take advantage of these perks but be careful not to get lured into dangerous spending habits when buying drinks and eating out. It's all about balance, so make sure the majority of the time you save your money by cutting small costs. Try cooking at home or meal-planning to stay within a daily budget.
Culture/Inspiration
Ultimately, where you live should inspire you. If you wake up in the morning feeling thrilled and energized at the possibility of working another day in a beautiful environment, you've probably found the right place. Hopefully, you feel a soul connection to friendly people and can find the best countries with the best cultures. The combination of these two can fuel exciting work.
Safety
If you are a foreigner in a new city, make sure you are researching the safety of the area and taking precautionary measures as needed. Bad things can happen anywhere, and that should not stop you from pursuing a move to a new city, but practice common sense as needed and research how you might be perceived or targeted as a foreigner or ex-pat.
Transportation
How far will you have to travel to your workspace each day? If you are working from the beach, is it a realistic commute from your accommodation? These are questions you should ask when searching for a home-based workspace whether that be on the beach or in a nearby café. The easier and quicker it is to get to your workspace, whether that be by public transport, foot, bike, or car, the more productive you'll be. Also, make sure to factor in the cost of transportation when thinking about the overall cost of living.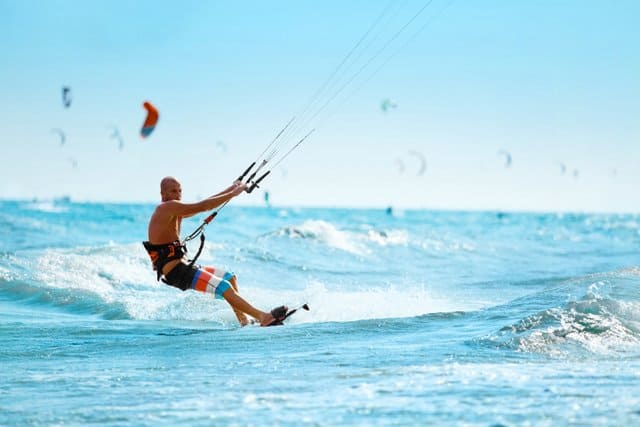 Adventure
It's always a bonus when you know the beach landscape you settle on packs a little extra punch. Many beaches offer water sports like jet skiing, speed boating, waterskiing, parasailing, and surfing. If you want something a little lower key, you might consider horseback riding on white sands. Regardless, it's essential to find access to these fun activities which can be outlets to stressful workloads.
Best Beach Cities for the Digital Nomad
Here is a list of best potential beach cities for the digital nomad based on our criteria.
Phuket, Thailand
Here you will find a laid-back beach-front community with good access to the internet. The main town has an assortment of cafes and quiet spots for working, and new creative spaces continue to pop up as it becomes an increasingly popular site for backpackers and digital nomads. Also, there is an active nightlife and entertainment scene and at a low cost — meals out average around 2 US dollars. A good apartment with adequate amenities ranges around 400 US dollars a month.
Canggu, Bali, Indonesia
This beachside town might be one of the cheapest options with gorgeous scenery. You can get a meal out for around 1 or 2 US dollars and a one-bedroom apartment ranging from 150-300 US dollars a month. Additionally, Bali is known for being a very spiritual place that can provide great inspiration for entrepreneurs trying to balance a stressful workload. This little town has a growing nomad population, which can offer an excellent opportunity for networking and project collaboration. This town is known for its relaxed vibe and its love of surfing.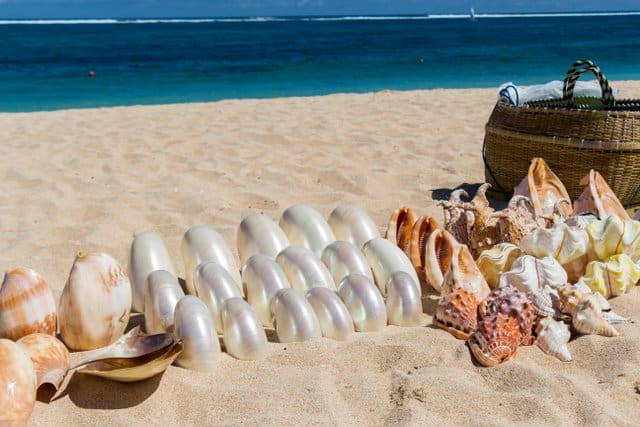 Taipei, Taiwan
Taiwan is perfect for the indecisive digital nomad because it has access to quaint coffee shops and cafes, beautiful beaches, and big city amenities and nightlife. The city is walkable and safe, and a major technological hub. It's a bit more expensive here, with an apartment around 700 US dollars a month and a meal out averaging from 3-7 US dollars, but the benefits might outweigh these costs.
Zadar, Croatia
This seaside town is a bit off the beaten path bordering the Adriatic Sea. It doesn't have too many tourists, which means it is cheaper, and there is less of a general hassle when it comes to transportation. It has a relaxing atmosphere, great food, and inexpensive accommodations at around 350 US dollars per month.
Puerto Viejo, Costa Rica
We think this is an excellent location that is close to the US and Canada, making it easier to find inexpensive flights home if need be. The internet is useful, and the city has a laid back, "Rasta" vibe. Young backpackers flock here, making it a chill town with plenty of networking opportunities. You can find a one bedroom apartment for around 350-400 US dollars a month, and a cheap beer for about 2 US dollars.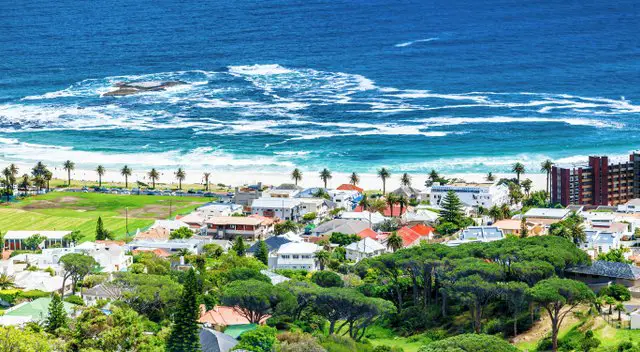 Cape Town, South Africa
This city has just about everything you could dream of, from gorgeous coastlines and beaches with huge waves to surf and parasail to nearby mountains you can hike to overlook those coastlines. Get inspired by the natural wildlife and super friendly people, all while stretching your dollar very far with a 1: 14 conversion rate.
Final Thoughts
If you want to see some of the best countries and experience a new adventure, consider taking your digital nomad lifestyle to the beach. Before reading this article, it might not have seemed possible for you to work from the beach because of a preconceived lack of resources like Wi-Fi or connectivity to other creatives. Fortunately, now more than ever, these laid-back beach towns are realizing their potential to attract creatives looking for a balanced lifestyle while still getting that "fix" of cultural and geographical inspiration which can be so pivotal for freelancers.
Take on a new travel adventure and find a place to live that truly inspires your work. Beach towns provide digital nomads with a chilled lifestyle combined with exciting adventure activities while still providing culturally rich resources and rather affordable amenities. If you are a digital nomad explorer looking for a change of pace and scenery, the beach landscape might be just what you need!
I'm the owner of Digital Nomad Explorer. I've traveled to over 50 countries and been an expat in Scotland, Finland, and China. I was a digital nomad while having my own robotics company and traveled throughout Europe and China working remotely. Currently, I'm location independent with a home base in Kirkkonummi, Finland.