Do you dream of traveling around the world? There are many reasons you should travel the world which we cover on this website. But if you want to travel like an experienced traveler, you need to spend a little thought on how you should dress when traveling to your destination and in the country you travel to. It makes me wonder, what clothes should you wear to dress like a world traveler?
To dress like a world traveler, wear comfortable clothes, that are easy to travel in. You don't want to look like a tourist. So, avoid wearing anything too flashy or expensive. Instead, choose simple clothing made of durable materials such as cotton. A sweater can come in handy in case the temperatures drop. 
World travelers have many different styles and preferences when dressing like a world traveler. Some prefer casual clothing, while others prefer business attire—even those who dress in a way that makes them look like they're from another country entirely. Regardless of what style you choose, make sure that you're comfortable and confident in how you present yourself.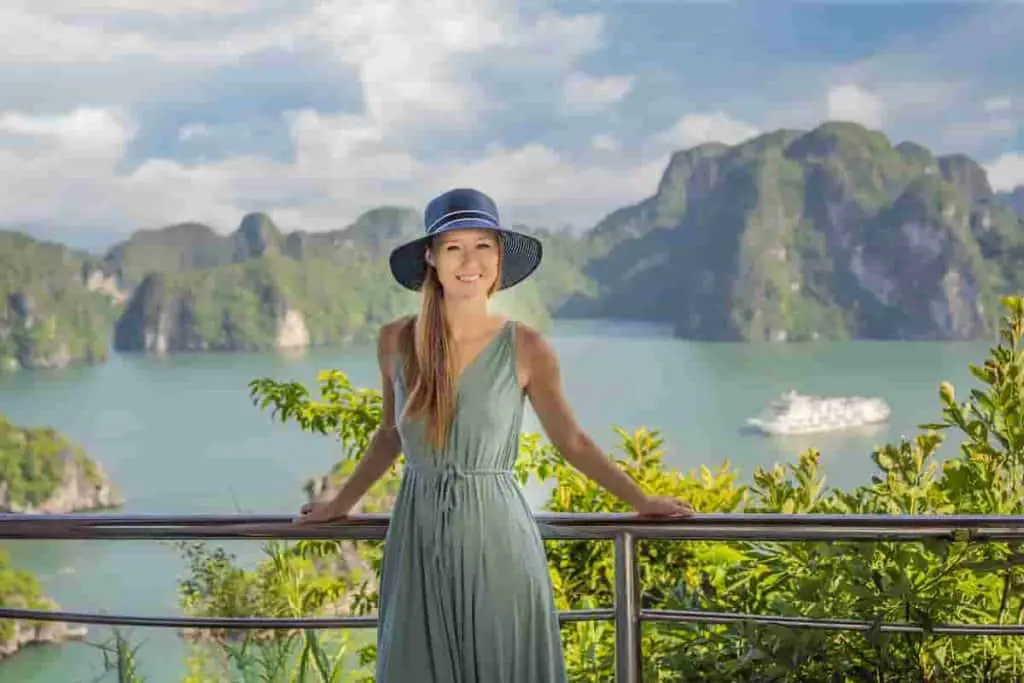 World travelers tend to dress like locals to blend in and avoid being targeted by criminals or other dangers. It means that travelers should wear clothing that blends into local culture. They should also carry maps, guidebooks, and money to help them navigate unfamiliar territory.
Keep on reading to learn more about the practicalities of dressing well but local. You won't want to miss it!
The Stylish World Traveler – How Do I Look Classy when Traveling
You can look classy by wearing a nice pair of jeans that fit well, a blouse that fits you well, and a belt that matches your shoes. If you are traveling by air, make sure to wear something that covers your knees.
One thing most travelers try to do is blend in and not look conspicuous. Drawing unnecessary attention is never safe for anyone, especially if you're traveling alone. It's pretty natural and secure if you don't want to look like a tourist, though you have to carry traveling necessities wherever you go.
Stylish wear and accessories will help you disguise, fending off unwanted attention. Thus, you'll need to be a little stylish, with good taste, but extremely practical.
Your choice of clothing is the starting point. What sort of clothing do you wear daily? Most likely, it's casual wear, like blue jeans and a flannel shirt or a simple skirt and blouse with accessories.
During your travels, especially in Asia, you'll see lots of beautiful sarongs. They are perfect for world travelers since it is easy to tie them around yourself, your bag, or whatever you're wearing.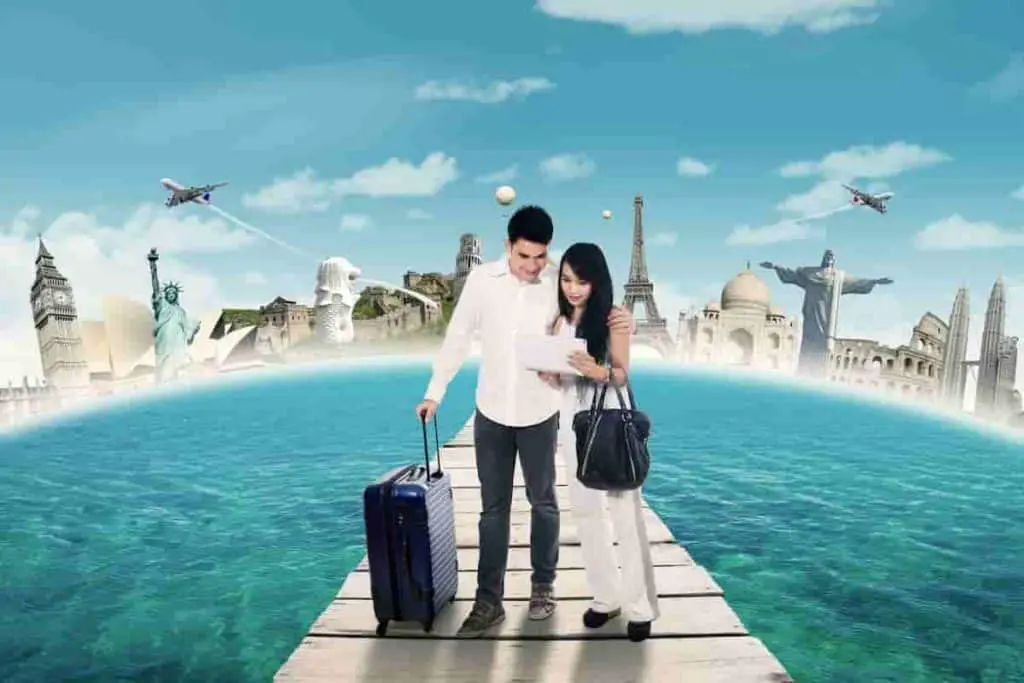 Dressing for Different Cultures
A sarong is a cloth that comes in many different colors and patterns. It's fantastic for adding a little bit of style to normal clothes. Sarong is unisex. So, both men and women can enjoy its benefits.
Besides sarongs, wearing lightweight flowing dresses helps too. It's more difficult for people to guess if you're a tourist, especially in Southeast Asia, where tourists are common.
Lightweight flowing dress-like items have been popular in Asia for decades. You can buy one for just a few dollars, or even get it free by buying something at the local market.
The first step to look like a stylish world traveler is choosing light colors. Most likely, you're not going to wear black pants with a black shirt. It would look funny.
Always keep it light. Don't wear white or bright colors that stand out from the crowd. You don't have to buy anything specific, but again, you'll want to blend in with your surroundings without drawing attention.
Light colors help a stylish world traveler remain inconspicuous.
Keeping It Practical: What Items Should a World Traveler Wear?
A world traveler should wear clothing that will keep them warm during cold weather, cool during heat, dry when it rains, and comfortable while walking around town. They should also be able to pack light to travel more easily.
Clothes Advice for Striving World Travelers
Traveling is expensive, but travel costs go beyond just plane tickets and visas. Before you head out on your journey, you need to prepare for every possible scenario. Don't carry too many clothes that will bog you down, but have enough for emergencies.
A world traveler usually has several different kinds of clothes. It is best to pack by layering. Thus, you can easily retrieve desired items without undoing the entire luggage.
First and foremost, have a lightweight waterproof jacket on hand, especially if you plan on going to more tropical areas. If you are traveling in one of the colder countries, you will most likely need a heavy winter coat.
Lightweight cotton is usually the best material for shirts and pants because it can absorb sweat without adding too much weight or making you uncomfortable in hot weather.
Some Practicalities
Shoes are also pivotal choices, serving different pragmatic and aesthetic purposes. Try to bring at least two pairs of shoes, one for daily walks and the other a more fun pair.
Leather boots are usually excellent choices as you can dress them up or down. Sneakers are also practical, but they aren't stylish enough. Try to find alternatives for sneakers like canvas shoes or sandals.
Also, consider bringing a lightweight scarf in the cold weather or visiting religious sites. A world traveler should be prepared for all climates and scenarios, so pack accordingly!
There are many practical items travelers can bring with them to stay comfortable during international trips. The most essential is the umbrella. If you plan on going to the beach, also bring a sunhat.
Travelers should always carry toilet paper and plastic bags if they get stuck somewhere without supplies. According to some world travelers, the best items to pack are those you don't plan to use. For example, bring a raincoat and an umbrella if it is likely to rain during your trip.
It's better to be over-prepared than under-prepared!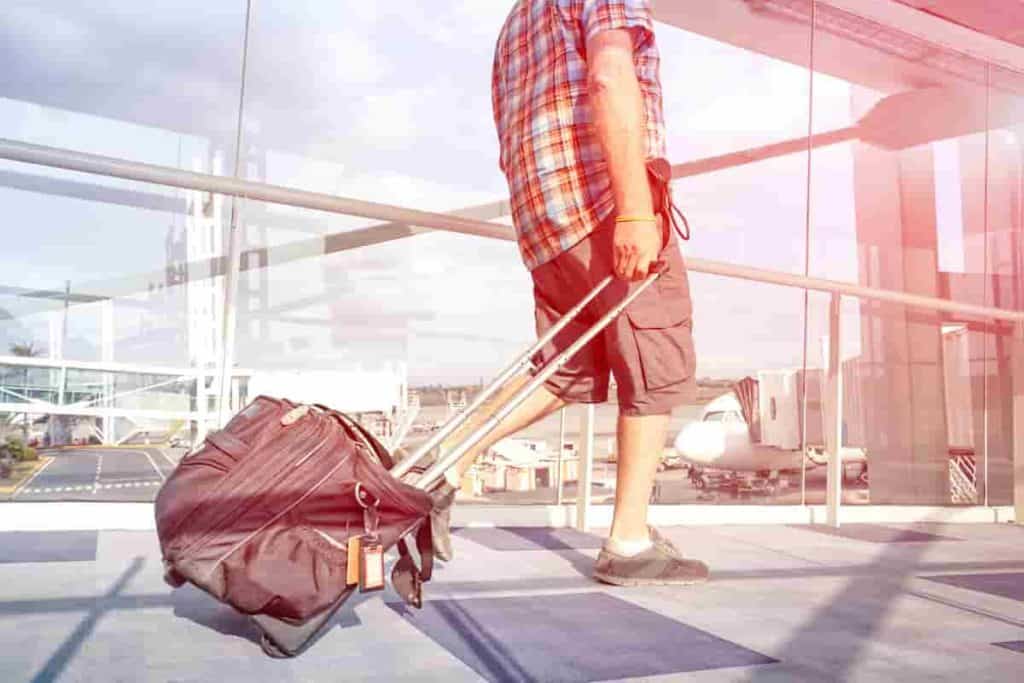 Is It Okay to Wear Shorts on A Plane? Some Guidance and Rules of Thumb
So, is wearing shorts on a plane okay, or is it inappropriate? Well, it depends on the situation. If you're only going to be sitting in your seat for a few hours and there's no one else but you inside the plane, short is fine. However, if you're going to be on a six-hour-long flight where people are constantly walking back and forth inside the plane, you should discard the idea of the short.
If you're going to be on a smaller plane, with only about 5-8 people on board, wearing shorts might even be appropriate. But again, it depends on the place. Yes, wearing shorts is fine if it's hot outside or if you're departing from somewhere tropical where the weather is warm year-round.
Some Rules of Thumb
As a rule of thumb, the best choice of clothes to wear on a plane is comfortable clothes. If you're going to be sitting down for hours, the last thing you'd want to do is wear something uncomfortable and risk getting a skin rash from your pants/shorts.
However, it may not be fine if you're on a commercial flight with numerous other passengers. Be sensitive to the setting and the kind of people with whom you're sharing the flight.
According to the American Airlines' website:
"Our employees are our most valuable resource. Our uniformed employees represent the company to the highest standards. Thus, we expect passengers to do likewise concerning their appearance."
A pair of pants and a long sleeve shirt would be attractive options to consider if you prefer pants to shorts.
If it's really cold where you're going, take a thick sweater with you in your carry-on luggage. If the plane is hot and stuffy, wear a thick wool sweater inside the plane before departure, and take it off when it gets warm up in the air.
Remember, comfort is the key here, and consider the other people who'll be sharing your flight with you.
Final Thoughts      
In conclusion, dressing like a world traveler isn't as difficult as you might think. It just takes a little bit of planning and research. Take these tips into consideration when planning your next trip.
Traveling around the world is something everyone should experience at least once in their lifetime, and it's getting easier to realize it. Dressing like a world traveler will help you feel comfortable wherever you go. Whether you travel by plane or train, you'll always look stylish, fit in, and feel comfortable.