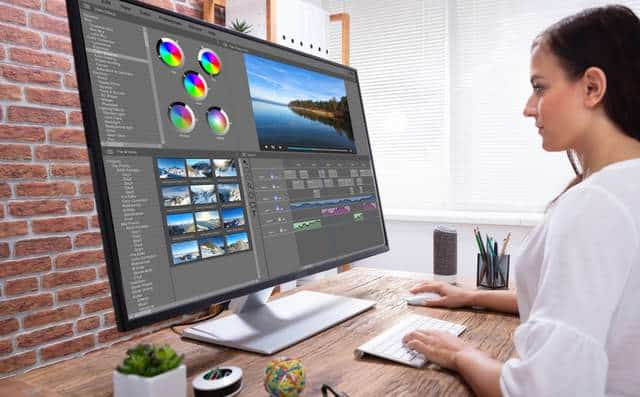 If you aspire to be a digital nomad, video editing is one of those careers that can allow you to go completely independent. It can also be financially rewarding if you hone your skills and build the right networks. Furthermore, video editing is a passion career for creatives who like to tell stories and express their concerns. It can be a fascinating career path. Best of all, you can do this while living abroad and traveling as a digital nomad.
So how do you get freelance video editor jobs? There are five straightforward steps: • Hone your video editing skills and perfect your expertise • Build a professional portfolio and maintain an impressive website • Invest in Advanced Tools • Join and compete on platforms supplying and marketing video editing jobs • Over-deliver on projects you get
You will enjoy loads of liberty and freedom to explore the world as a digital nomad freelance video editor. In fact, the digital nomad lifestyle will give you an edge over other video editors if you leverage your opportunities creatively and harness the gift of cutting-edge technologies. Unfortunately, freelance video editors must always look for the next gig if they want to enjoy financial independence and success. Still, the opportunities are infinite, and excellent video editors will always come on top of their stiff competition.
Some video editors always scoop big and well-paying video editing gigs in such largescale quantities that they start outsourcing. Other video editors always scrape from the bottom of the barrel; they find difficulty scoring even poorly paying and overly demanding projects. It's all dependent on the way you position yourself, and digital nomadism simply gives you an edge over other players in the game. However, you won't excel if you aren't competent in the jobs for which you apply no matter your networking and competitive advantages. 
Table of Contents
Hone Your Video Editing Skills and Perfect Your Expertise
If you are already into video editing and know the basics, then one place to start to improve is by know what you are good at and further, to develop what you know. For some, it will be easy to identify what they like and should develop. For others, it will depend on what projects they are getting. The main point is that one should find some expertise in which to promote the job platforms. 
The number of education platforms and ways to learn video editing are numerous. Take advantage of some of the free courses, but when you decide to go deep and really learn advanced skills, put the money and time into it that is needed. 
Here are some ideas for you to take forward: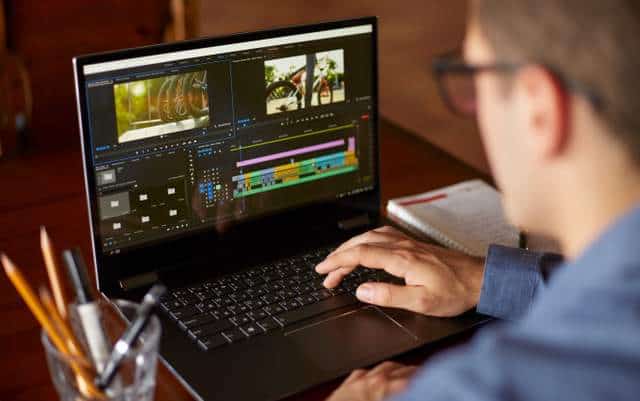 Learn Video Editing Skills Online
You don't need a Bachelor's degree to become a successful video editor in this time and age. If you want to learn the skill, are talented, and have the time and resolve to do it, then Google is your friend. The internet will provide you with numerous sites and resources to learn and hone video editing skills. Since the resources are so many, I'll recommend the best websites and tutors offering fairly comprehensive information and instructions. 
• Larry Jordan
He is an award-winning American in film directing and editing. He covers the most competent editing software and even recommends cool tricks for blending their different features into one final mega edit. The software he scrutinizes includes all the Adobe tools and Apple tools. His tutorials show how he edits the mega-successful television programs that won him prestigious awards previously. 
• Inside the Edit
This training course doesn't cover the basics of software tools like Final Cut Pro X Premiere Pro, Compressor, Photoshop, After Effects, and Motion. It deals with the creative aspect of video editing regardless of the software in use.
• Udemy Video Editing Courses
If you go to Udemy, you'll access over 80,000 different tutorials on different aspects and skills of video editing. Just skim through the various videos and pay for whichever tutorials compel you the most. 
• Pluralsight Video Editing Courses
This video editing learning platform arranges its instructions into paths and courses. The paths include different video editing software, and each path offers various tutorials on specific software. 
• Jonny Elwyn
John is an established and celebrated video editor, and he is based in the United Kingdom. His website offers empowering freebie-tutorials on video editing, but you must subscribe to his teaching for comprehensive training. 
• Video Copilot
This training program also develops plugins and other resources on top of just After Effects tutorials.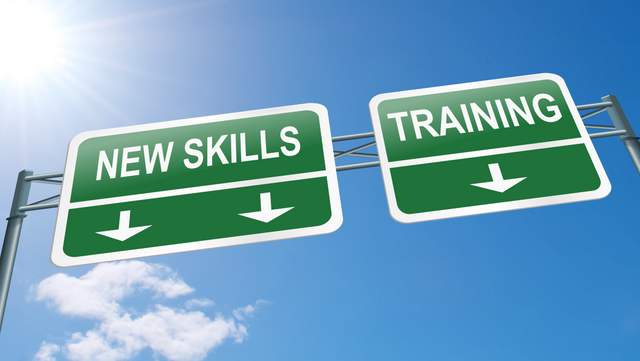 • Sony Vegas Pro Video Editing Classes 

• Learn Video Editing with Premiere Pro CC (beginners)Isn't it just incredible learning software skills from the software developers? Premier Pro was instrumental in the editing of "Deadpool" and "Gone Girl." The course will take you through all the skills required for editing from start to finish and color correcting. 
• Final Cut Pro X Video Editing Classes 
Video Editing Is a Creative Skill
Video editing is a very technical process, and at the same time, you need to make creative judgment calls. If you can't use software to cut raw footage, how can you work in tandem with creatives? It requires technical precision to merge camera footage from different scenes with after-effects and color grading. Assume there are unwanted objects on precious footage, won't you need technical skills to edit them out without losing a high-value shot? You must also make sure that the final product is in synch with audio and timing when splicing it up or slicing it down to achieve excellence. 
A video editor can't survive without some creativity, even though technicality is mandatory. When editing, you must be as creative as you can to make the video intriguing and compelling. Every video is a narrative with thematic concerns and objectives. Creativity is different and unique, and every editor always has a style that comes naturally. Sometimes, video editors try to emulate their most successful idols or competitors, but creativity can't be copied without some deviations. 
Instead of trying to copy other editor's styles, focus on understanding the narrative at hand. Find your unique way of telling it, and use the raw footage your clients give to you to figure a way around. Since you are a digital nomad, you'll probably see more than your clients ever will. Therefore, use your travel opportunities and experiences to fill in the blanks that could be missing from your clients' raw footage. 
A digital nomad video editor requires some neat camera handling skills and a robustly-spaced external hard disk for storing video and image content from my traveling camera. Always capture images and videos of your captivating digital nomad sceneries, cultures, and experiences. They may help you in making cool additions to videos to enhance the aesthetics, transitions, and themes of the narratives that you must tell when editing clients' videos. 
Creativity in video editing requires that you understand emotions in relation to cultures. It will help you to exploit the juxtaposition tool: a potent visual and literary tool in video editing. Creativity will also help you to discern which clips should be cut and which ones should be retained in a video. Video editing is comparable to sculpting because editors start with huge chunks of footage, and they have to cut away most of it to make an artwork. The cutting involves audio, images, and video. 
Sometimes, your clients will rely heavily on your creativity to cut their videography budgets while still achieving convincing narrative effects. As a video editor, you can use video cuts to imply such actions that require budget hikes or cast changes. You can show a couple flirting and touching and then cut the action short. 
Afterward, show the couple in the moments just after the encounter. Typically, you must use emotional transitions powered by music or other dramatic acoustics to achieve the intended implication. Instead of adding complicated camera tricks and gory after effects, you just cut away some scenes and achieve the same narrative effect in impressive simplicity. 
Another trick that creative editors use includes layering images with montage. It gives the effect of wild and calm motion, although everything is simply still. Montage is another effect that video editors can use to depict epic imagery that videography budgets couldn't achieve. When you master such creative video editing skills, clients will always look forward to hiring you because they desire epic videos at minimized budgets. 
However, such skills require that a video editor possess high creativity in terms of visualization. You must perceive colors and sounds as numbers and images. When you watch raw footage, you must visualize the intended emotions, and couple them with color grading. Afterward, swivel the compilation with mood-oriented music and acoustics. You must do it all in your head and visualize the final concept for a specific time frame in the video before going on to implement it technically.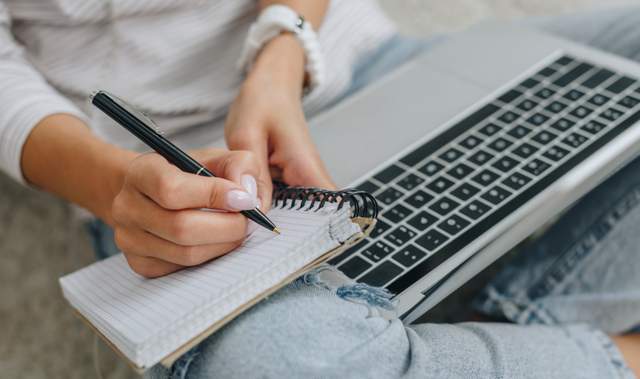 Continuously Learn New Things about Video Editing
You should understand that video editing is continually evolving and adapting to technology. As new software and hardware innovations stream in every day, video editors out there are discovering new ways to do what they couldn't do previously. Sometimes, they find out new ways to do what they could do beforehand, but in a quicker turnaround to save time and money. Creativity never sleeps; neither should your learning curve ever end. You must continuously learn new things about video editing if you want to get a healthy flow of freelance video editing jobs as a digital nomad. 
Invest in Advanced Tools
Video editing requires hardware that is powerful enough to process highly functional software. It also requires massive storage for the large files of raw footage and high-quality and high-definition versions of rendered videos. Therefore, you must get yourself powerful computing power and extra external storage space. Since you are a digital nomad, there won't be any need for desktop computers. Laptops will be your potion. 
You also need to equip yourself with a camera to help you exploit the advantage you'll have as a digital nomad. Collect precious footage that you can use in your editing endeavors and impress your clientele. On top of that, the following are some of the best video editing software that you could invest in for exceptional performance. 
• Filmora from Wondershare
• Adobe Premiere Pro
• Lightworks
• VSDC Free Video Editor
• Corel VideoStudio Pro
• Apple iMovie
• OpenShot
• HitFilm (Express and Pro)
Build a Professional Portfolio and Maintain an Impressive Website
'It's a good idea that at whatever stage you are in, you create a portfolio and a website to showcase your skills and past projects.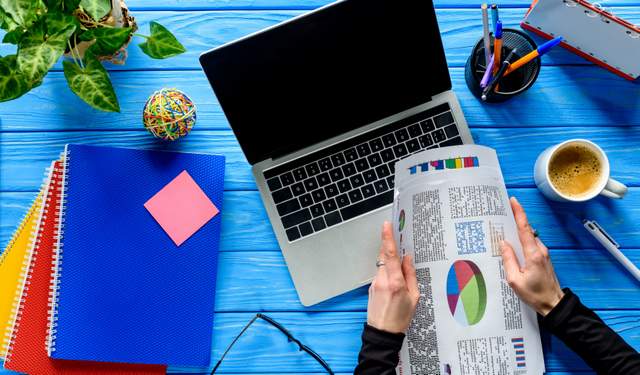 Building a professional portfolio will take some time. It's kind of a chicken-egg dilemma. To build a portfolio, you need to get video editing projects. In order to get more projects, you need to have a bigger portfolio. The only way out of this dilemma is to jump in and get more projects. 
In terms of how to showcase your portfolio, the ideal way is to have available on Youtube or Vimeo a collection of videos you have edited. A ""before editing"" and ""after editing-final version"" helps. Share that link whenever you can and be sure to have proper messaging and contact information so that you sell your expertise. Promotion is important, and you can find ways to promote your video editing expertise.
An additional way to promote your video editing expertise is to create a website. In some ways, this is a more natural way to promote yourself because you can add explanations to your video editing projects and provide multiple links. Consider this an essential tool in your promotion. I wrote an article on this website about entrepreneur processes and went into some detail about promoting your skills and communication with customers. Check it out HERE.
Join and Compete on Platforms Supplying and Marketing Video Editing Jobs
Finally, join and compete on platforms supplying and marketing video editing jobs. They are world-known for the massive network that they've built. They also invest millions of dollars in marketing to get you the right clientele. If you implement all of the above tips on getting freelance video editing jobs, you only need to join the following platforms.
• Behance
• Simply Hired
• ProductionHUB
• Stage32
• Fiverr
• PeoplePerHour
• Aquent
• Crowded
• TaskRabbit
• Skyword
• Designhill
• Freelancer
• Guru
• Hireable
• FlexJobs
Find Your Projects and Then Over-Deliver on Them
Freelance video editing is a service skill that benefits most from positive reviews and referrals. All freelancers and digital nomads owe it to themselves to please their clients by delivering outstanding results. You must also know how to handle your clients so that they feel happy throughout the process; make it enjoyable for them. When you over-deliver on clients' expectations, they will come back for more.
Additionally, positive reviews will convince people that they don't even know to hire you. Most importantly, happy clients won't even wait for strangers to stumble upon your website or social media to find their positive reviews. They actively go telling anyone willing to listen or read their opinions about your work. Honestly, happy clients are your surest bet of getting a healthy influx of well-paying clientele. 
Video Is Here to Stay – Demand for YouTube Videos Is Growing
We are currently deeply entrenched in the Mega Big Data Era of the Information Age. It is an exciting age where the once-dominant media format of the internet is receding into a subsidiary role in favor of video media. While text format was the main ingredient for website and marketing success on the internet, now even images are taking a backseat to video.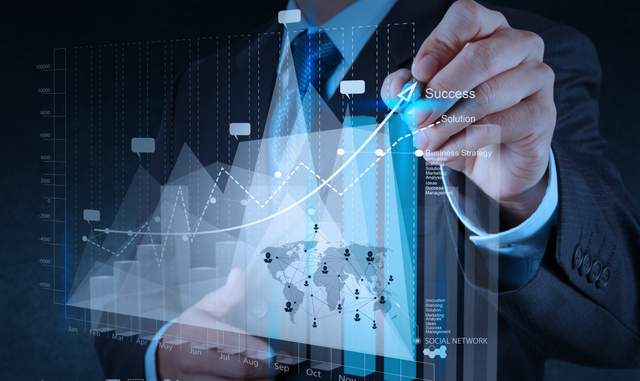 According to statistics published by Google, almost 2,000,000,000 (billion) people are always logged in to YouTube every month. A majority of them visit the site daily to stream videos for entertainment, education, or social reasons. 
Do you know Cisco: The mega authority on IT networking? It conducted comparative studies and analysis that prompted its prediction that in 2022, video will power 82 percent of the internet's entire traffic. 
34-year-olds steadily prefer internet video streaming to watching traditional television. The trend is most prominent among Americans who range from the ages of 18 to 24 years. Traditional TV has a long shot in reaching out to that demographic because 96 percent of it relies on YouTube heavily for its entertainment, information, and business. 
According to Statista, an authoritative analytics firm focusing on modern lifestyle and technology, YouTube enjoys demand from both youthful and aging Americans. In fact, YouTube enjoys more daily and monthly active users than Facebook. 
YouTube isn't just performing exceptionally well in the United States; it enjoys global success. The demand for YouTube videos is growing exponentially. One of the reasons why YouTube is internationally successful is that it works in over 80 different languages. The Google subsidiary is also localized for different countries and includes over 91 different versions for various uniquely cultured countries. Did you know that Americans produce less than a fifth of YouTube's total traffic? 
YouTube pays its content creators for the number of streams their videos generate. It employs unique payment schedules and dynamics. It uses the Cost-per-Thousand (CPM) metrics to calibrate how much Channel owners on the platform earn from their streams. However, most content creators are never looking forward to the YouTube payouts when creating and uploading their content on the platform. 
Even website owners don't target AdSense revenues when designing, launching, and populating their websites with authoritative and helpful content. They do it to gain authority in their niches and reach out to prospective clientele that uses particular keywords to search for content solutions. 
Final Thoughts
All these video industry trends are good news for you as a digital nomad video editor. It doesn't really matter where you come from, or where you will be going. Your services will always be on-demand as long as you can identify the kind of market you are targeting and perfect your skills. As demand for videos continues to grow, you can tour the world and make money editing people's videos. A majority of the content creators script and direct their content, but they can't edit their videos. They are all willing to pay the bucks to do it for them, and you just need to follow these five steps outlined above to reach out to them.