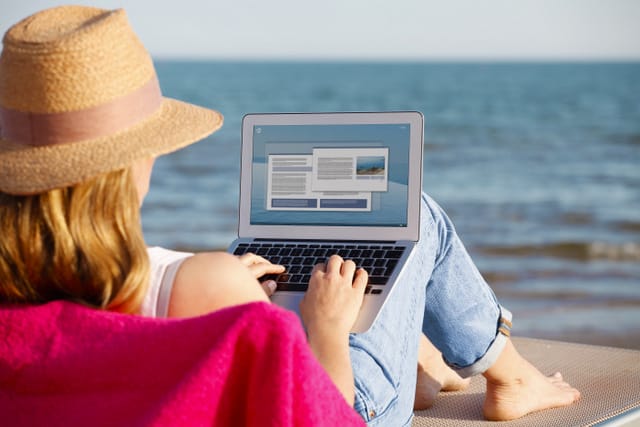 In the not too distant past, the idea of work involved a daily commute to an office where all you see are the four corners of the room or the cluttered desk you have in your cubicle. You start working in the morning, get a short coffee break, lunch and then go home at the end of the day. Your whole day at work is spent cooped up in an enclosed space where you feel constricted and confined, and this is commonly known as the daily grind. Young people have always been looking for freedom from this daily grind and find a way to make their work life go beyond the cubicle desk.
Now there is a different approach to work that many are experimenting with, thanks to the technological and telecommunications advancements we now have, working while traveling is a reality called the digital nomad lifestyle. It is a revolutionary way of earning income as an employee, hiring employees, and managing your business. It is where you can enjoy the freedom of living an office free life, travel, meet new people but still earn an income or manage your business.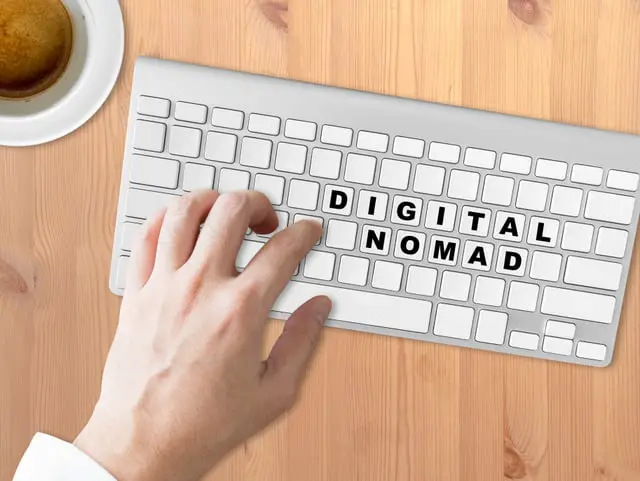 Being a digital nomad means that you have the freedom to work when you want to work, how you want to work, where you want to work and what work you want to do. This flexibility is one of the many aspects that draws a regular nine to five employee into this kind of lifestyle. But having this unique kind of lifestyle also means that you'll encounter significant challenges. Which is why many, digital nomads have come up with best practices and essential working skills needed to be a successful digital nomad.
Difference Between a Digital Nomad and a Digital Nomad Entrepreneur
In my experience, there are two types of digital nomads. The first one is the freelancers and the remote workers and the second one is the entrepreneurs. Although the two seem to be synonymous at times, differentiating them is essential. You'll be able to understand where you belong and figure out which skills are integral to you.
Digital Nomad – Freelancers and Remote Workers
Freelancers, as the name implies, are the digital nomads who work on project basis terms. You can say that they are self-employed. No project means no work for these guys. If you look at it closely, it is not a new trend, but it is getting attention nowadays due to online job platforms that allow freelancers to connect with possible clients even if they are miles apart.
The same concept of connecting the employee to the client through the internet applies for remote workers, but the difference lies in the kind of employment each one has. A remote worker is either a full-time or part-time employee of a company. They have a clear scope of what their job covers and sometimes a specific time they need to work.
Mostly, remote workers are those who perform repetitive tasks such as data mining, data entry, email handling, and bookkeeping. While remote freelancing jobs are coding, logo design, web design, content writing, proofreading, and transcription, both rely heavily on the internet to either communicate or turn in their jobs.
Both freelancers and remote workers are career driven people who work for clients to earn income.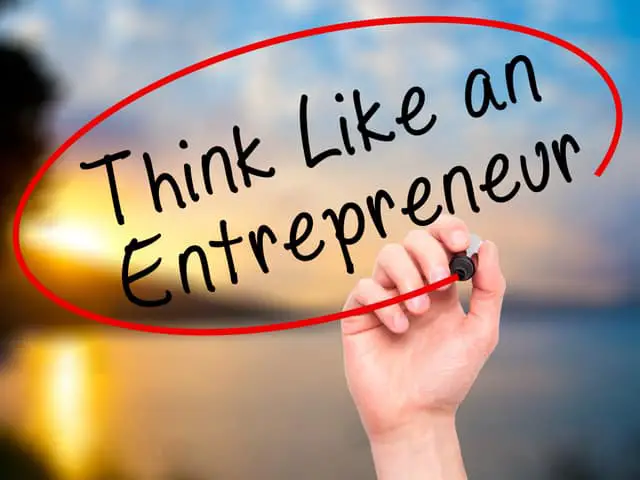 Digital Nomad Entrepreneur
A digital nomad entrepreneur is a person who is a digital nomad that does not work for an employer but instead has a business that he runs online. In short, he is the boss, and he runs the show. Most times digital nomad entrepreneurs own startup companies and often employ other digital nomads, and this can lead to more challenges and risks than the other type.
They face all the same problems of being a digital nomad like procrastination, time management difficulty, loss of focus and all the other issues that come with this lifestyle in addition to facing problems typical of an entrepreneur such as finding funding, marketing, problem-solving, and even coming up with a better version of their current business plan.
Remote Working Skills for the Digital Nomad Entrepreneur
As you can see, being a digital nomad is not a joke but being a digital nomad entrepreneur takes this great challenge a step further. If you feel that you have the guts, the enthusiasm, and the skills to become one, then you are in the right place. As you read further, you will learn a few necessary abilities to become an entrepreneur in the digital world and the best practices to follow so that you don't lose focus.
Market Yourself and Your Service or Product
Marketing your business is an essential skill because this is where you start your journey. A successful marketing strategy can get you from zero jobs to plenty of jobs in no time. Determine the skill set you have or the type of service you can offer and market those online.
For people who are looking for online jobs, can do self-promotion on the many platforms available online. It can be Upwork, Freelance, Fiverr or any other website platforms you fancy. You will then create a profile where you will list your skills and additional useful info which are then viewed by possible clients. Find a job that you love because having the flexibility of working at home without a boss breathing behind your back can lead you to procrastination when you start to experience setbacks or unplanned surprises.
Digital Nomad entrepreneurs can follow the same path as those looking for online jobs. The website platforms for online jobs are a grand haven for possible clients. Joining communities and networks can also widen your market and open new opportunities for your business to grow. Besides, as a traveling entrepreneur, you should always back your business with an income generating job or work.
Knowing how to do online marketing will help you put the word out that you exist. The internet is one big search engine and knowing how to take advantage of this search engine can bring much needed online traffic to your website.
Learning how to use keywords so that your company gets noticed should be something that you should focus on together with how you can come up with qualifying blog ideas and essential blogging tools to kick-start your online marketing.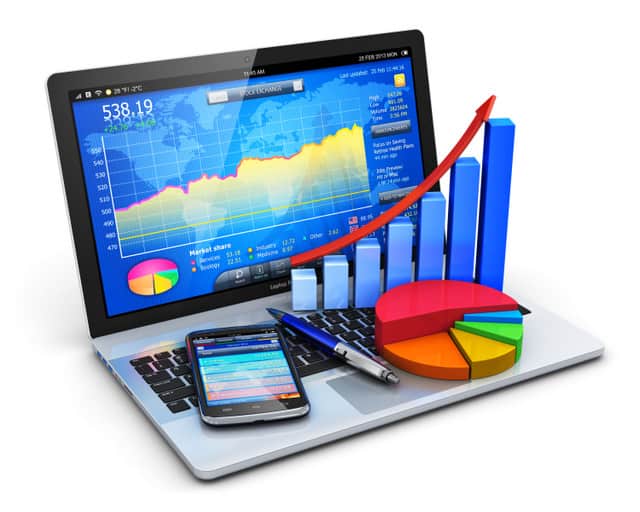 Staying Practical
Remote working should be practical and uncomplicated. You don't have to learn a bunch of new IT skills right away or all at once. What you need to do is to stay practical and determine your own set of skills. Don't whip out that credit card of yours and start enrolling in online courses that you will not use later on. It's a complete waste of money and more importantly time.
The perfect question for you to ask yourself in this situation is, "What do I love to do?". List down all your answers, and from there you get a birds-eye view of what skills you can monetize. Plenty is employed as beta readers because they love to read and there are many employed writers because they love to write.
If you are doing a startup business staying practical can be a lifeline especially if you are short in funding. Don't suddenly go looking for office space; you can start at home. Repurpose a spare room or your garage to become your temporary office or work station. What little money you have should go to more important things.
Remember that the first two years of your business means a negative profit generation. All your money goes to investment during this time and is where being practical can also be applied.
Establish a Network (Don't Do It Alone)
Having someone behind your back during the first few years of your business means that you have an accountability partner that keeps you on the right track. The same applies to freelancers and remote workers. Having accountability partners keeps you focused and in the right state of mind.
A co-founder can lend a hand when uncertain events arise. Choose someone who shares the same passion and love for your business. A person that you get along well and has the same interest would be a perfect co-founder. Socialize with other startup business owners and digital nomad entrepreneurs. The network can open up new avenues for the betterment of your current or future project. You might also find like-minded people that can become a potential co-founder for your business.
Passive Income Opportunities
Learn to recognize when passive income opportunities are presented to you or better yet, create them.
Making your money work for you and not the other way around can be tough to achieve. However, it is doable. The first step is mentioned in the beginning, recognizing the opportunity. You will then follow this with the appropriate work time for it to generate a regular income that you can enjoy. The other option is to create the opportunity yourself, and this is how most bloggers earn their pay.
They would set up blogs that are all about the things they love, and when vast numbers of views get achieved, advertising companies or the company itself would then come in and offer compensation for including their banner, product or their commercial ad in the blog. From here you can later try affiliate marketing where product-based companies have you examine their products and create blog posts about it. You earn rewards when your viewers click on the link you provide to buy the product.
Other forms of passive income that you can tap into are getting paid for doing what you love. Some people get paid for shopping or wardrobe styling and sometimes even eating out can be turned into a money-making opportunity.
Learn to Reinvent
There will be times when some things don't work out. It is these times where your ingenuity will come in handy. Knowing how you can reinvent your product or service, and even your whole business model is a big plus, especially for the marketing aspect of your business.
To understand it fully, let's say you have written a book and have successfully published it. Your book also reached a significant number of readers, and you want to achieve more. You can reinvent your physical book into an Ebook that you can publish online or maybe even turn it into an audiobook. Turn blogs into podcasts, and sell your Instagram high-res photos.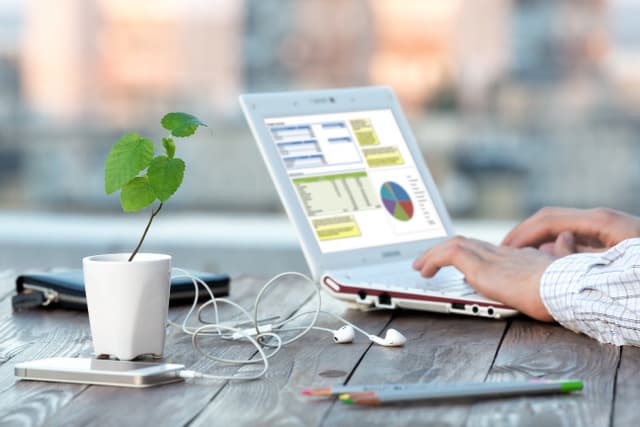 Try to look at your online business in the same way to get a better understanding of where you can put your reinventing skills to the test. If you offer services such as web designs you can include a free troubleshooting session in the mix. Don't just stick to what you can do; you can also employ web content writers so that you can have a web design with a content writing package in your offered services.
Reinventing can also mean that you have to change your whole business model when things are just not working out. Find a different approach and look for an untapped market where you can pioneer and excel. It is not as easy as it sounds, but it is so worth it in the end.
Stay Calm And Open Minded
This kind of remote working is an alternative lifestyle and just like mentioned at the beginning of this article, you will encounter unexpected problems. These problems will test you and sometimes push you to your limits.
Problems such as accommodation, internet connection and weather can bug you a lot, but this does not have to become a big deal. Keep your cool and always remember that you are in a different place now and that the comfort you once enjoy back home might not be available in your current location.
Also, it is a good idea to be open minded and know that your traditions and beliefs might not be welcome or is taboo where you're currently living. Talk to other digital nomads and learn how you can deal with these differences so that your trip can be as smooth sailing as can be.
Best Practices for the Digital Nomad Entrepreneur
Plenty of uncertainties and difficulties are in the path of a digital nomad entrepreneur. Realizing that there are challenges along the way is the first step of accepting that you are living this unique lifestyle. But what happens during the journey is what's essential, this is where you learn and discover new things about your business and yourself.
This time in between is where you learn how to deal with being a traveling entrepreneur. Below, are some of the best practices you can adapt to your current life and is some of the most useful tips for digital nomads in general.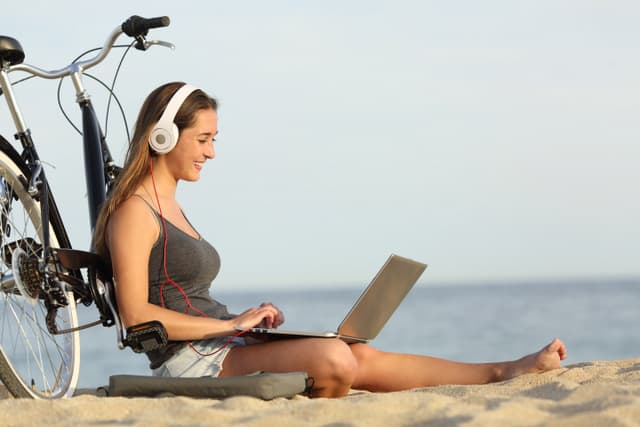 Master Work/Life Balance
Keeping distinct borders between work life and personal life is one of the things that most remote workers have a hard time mastering. When you have as much flexibility in doing project work or tasks for your business, it is tough to find a balance. However, this is very important because this helps you have a clear vision of what your main priorities should be.
This balance is much harder to achieve for traveling entrepreneurs, and the line begins to blur especially when you are having an adventure. To prevent you from being sidetracked, a clear division of your personal tasks and business tasks should be defined. Knowing your boundaries and keeping your self-discipline in tip-top shape means that you have a better chance of focusing your attention to the crucial things that need solving.
You'll notice that as you learn how to separate your work and personal life, that it also helps you get your mind into the right state where your ideas and ingenuity flow much smoother. You can decide much better, your performance is way better, and your mental state is much clearer when you practice this tip.
Read Up And Learn About Your Destination
Knowing the place where you will be heading next is a largely practiced custom when traveling, the same applies to digital nomad entrepreneurs. Understanding the business startup scene is an essential tip to follow because you can save a lot of valuable time learning from other entrepreneurs who already know how things work (technology, customs, where the best startup incubators are).
Here is a list of things you need to consider before you relocate to your next travel destination.
Internet Accessibility – Some prefer to work where they stay, while some prefer moving around their current location and working in coffee shops or co-working stations.
Accommodation – The location of your accommodation can significantly impact the way you work. If you hop around from place to place then somewhere that has plenty of wi-fi connections should be your target. Opt for air-conditioned rooms when visiting tropical countries if you are not used to a humid environment.
Length of stay – Defer to your tourist visa to find how long your stay in the country is. Also, ask yourself this question: Will you be spending your whole time in one city or are you going to move around a lot.
Culture and Traditions – This one you can learn as you go, but it doesn't hurt to read up a bit about the topic. You might find some things that are acceptable practice to you but is not in the place you are visiting.
Law – Knowing about the laws and law system of the country can be very helpful. You don't want to unknowingly commit a crime in a foreign land and end up in jail for it.
Healthcare – Medical coverage and knowing what healthcare is available is recommended for those who are suffering from any form of illness. Knowing how and where you can get professional medical help should be part of your plan.
Weather/Climate – Some have allergies that prevent them from visiting countries that have hot/dry climate while others have joint pains that flare up on cold weather. Knowing the environment and weather system of your destination can help you decide if you are fit enough to visit this place or not.
Keep Communication Lines Open
For digital nomads, communication is a crucial ingredient for success in their work life and business life. Having employees, business partners, or clients in different countries can pose a real challenge for entrepreneurs. But with the advent of technology, collaborating with co-founders, co-workers, and investors around the globe are now achievable.
Knowing that everyone in your team is part of your business means that you have to get over yourself and realize that for your business to continually grow, collaboration from everyone is needed. Of course, you will always be the boss, but you also have to be a leader.
Take Advantage of Technology
Many productivity software and apps are now in the market for you to take advantage. Use these tools to simplify your digital nomad life. Use project management tools to keep track of your team's work and also your work. There is accounting software that will manage your invoicing, expenses and budget with just a few clicks on your mouse.
Collaboration tools can also help you greatly especially those who are employing people from different countries in different timezones. Some use timezone management tools to keep track of the different time zones of their teammates, and schedule meetings and group call as needed.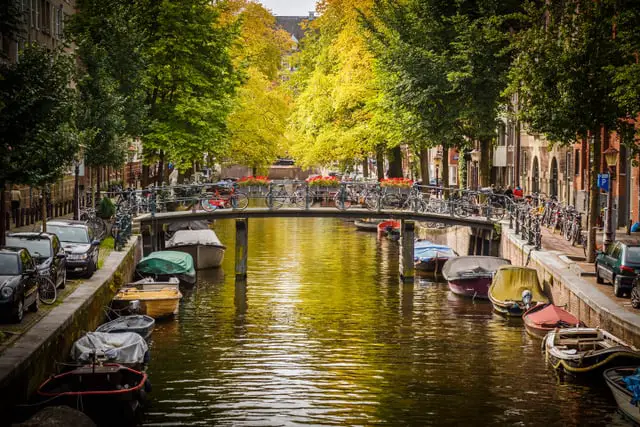 Organize your Work Life
Traveling while working is a good test for a person's time management skills and this will challenge the person's skill level to the maximum. That is why being organized mainly in your work life can help you fast track your business flow.
Think of it this way; your business is a machine that has different moving parts that perform smoothly and placidly. The picture that you are the operator and the moving parts are your remote employees. When you spend precious time looking for tools that your team needs for your machine to move, you are creating friction and causing a delay. The conflict affects your whole machine (business) because it slows down the process and sometimes halts it until the needed tool (information) is delivered and installed. You can solve these problems by using your organization skills and keep all things and people organized and running smoothly.
Designate A Working Space
No matter how small your current living space is, you should have a designated area for your work, goes hand in hand with the separation of your personal life and working life.
When you have a place where all your working essentials are within your reach, then you are minimizing friction and keeping your business running smoothly.
It doesn't matter if you are handling physical files or files in your computer; a clear separation must be in place. Keep your work files in your work folder and personal data in a different one. Never mix them to avoid distractions and procrastination.
Keep Distractions To A Minimum
It takes practice to keep distractions to a minimum. It becomes easier as you continue to practice and adapt to the digital nomad lifestyle. Designate a work area, a specific time for working, and you will be able to alert your housemates (families, friends, girlfriend/boyfriend) that you should not be disturbed during this time (not unless it's an emergency).
Some nomads put on headsets and play the music to help them focus during work to keep the outside world away and distractions to a minimum. Others will turn off their phones (not really recommended) and the internet (if possible) so that they are more focused on their project.
Keep Learning (Never Stop)
Don't settle for the current skills you have because you can learn more as you travel and work. Aim to better yourself rather than be content with your existing expertise. It may not apply to everyone but keep in mind that our world heavily relies upon technology now and learning new trends and new software can help any digital nomad entrepreneur or digital nomads to keep up with the changes.
Learning is also a great way to identify areas where improvements are needed; therefore, effectively creating your niche that you can add knowledge. This new knowledge can also go into your skill set which you can then use in marketing as you promote yourself and your services online.
Now that you've read the whole article ask yourself once again if you are willing to give up your nine to five job for this kind of lifestyle. If you answer yes, then let us be the first to say "best of luck on your journey."
Conclusion
Remember that the skills mentioned above are both helpful and essential in beginning your digital nomad lifestyle. Some of them you already possess which can help you decide what kind of digital nomad you want to be.
If you are a beginner and just starting, try freelancing to ease you into the change, from there you learn how to deal with the challenges that come while working remotely. You can up the ante by being a digital nomad entrepreneur if you're up for the challenge. Stick to the best practices or create new ones if some of the given doesn't work for you. Keep learning and watch out for opportunities that come along your way. Don't be discouraged when traveling this road. There will be challenges, and you need to keep an open mind and positive attitude to get through them. The last piece of advice to remember, which is perhaps the most important, is to enjoy and have fun with this lifestyle. It is unique and can help you grow in ways no other experience can. Give it a shot and good luck!
I'm the owner of Digital Nomad Explorer. I've traveled to over 50 countries and been an expat in Scotland, Finland, and China. I was a digital nomad while having my own robotics company and traveled throughout Europe and China working remotely. Currently, I'm location independent with a home base in Kirkkonummi, Finland.