Movement characterizes the life of a digital nomad to new places for adventure and work. When it comes to working, a digital nomad will need to find a workspace from where to work, and there are many options to choose from. Let's take a look at those options.
So what are some of the best workplaces to do work when you're a digital nomad entrepreneur?
*Have a mobile office on-the-go
*Rented office space
*Co-working spaces like incubators and accelerators
*Cafes
*Public libraries
*Home set-up
HAVE A MOBILE OFFICE ON-THE-GO
There is probably no other tool for the digital nomad that will help them in their work and the ability to have a mobile office on the go. All the workspace options we will describe will be improved if you have a proper mobile office. By taking your office on the road, you will be able to work from any environment and get your work done. It makes sense that as a digital nomad, you should have the ability to make your office mobile.
Ability to Set up Office Anywhere
Setting up your office anywhere you go – in the office, and a co-working space, in a café, at the airport – is a great ability and a valuable skill set. Often this takes practice and also some technical savvy, but it is available for all to learn and also to benefit from. In my own experience, I was lucky to have worked during my career for Nokia Mobile Phones where I learned how to do this well and also had the opportunity to travel and practice having a mobile office. In addition to practice and technical know-how, it also needs to be matched to the level of work that you do. For instance, if you have a freelancing company and involved with web design projects, then you need to set up your office so that you can work with customers, and have access to cloud networks to save your work and projects.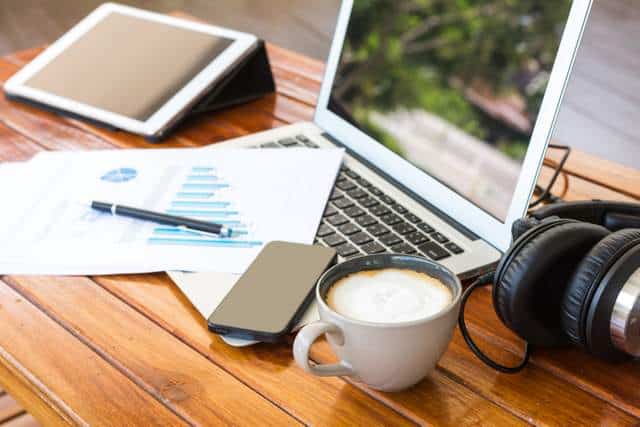 The Right Tools
To have a proper mobile office set up, you have to have the right tools, and you have to have those all in one backpack or bag. The right tools can consist of your reliable laptop, tablet, and mobile data connection if you are not relying on Wi-Fi, and any of the accessories that you consider to be necessary like an external hard drive or keyboard or computer mouse.
Dependability
The most important thing about your mobile office on the go is that it must be dependable. You need to know that even in the worst circumstances, you will be able to set up your office and get some work done. Without this confidence, it's challenging to be able to travel frequently or to promise your customers that you will be able to deliver a project when you are moving from one place to another.
There's a lot to learn about making all of your equipment for mobile office work dependably. However, it's our strong advice to make this a strength. Not only will this help you in your work as a digital nomad entrepreneur, but it will also give you self-confidence that you really can travel and work anywhere in the world.
RENTED OFFICE SPACE
One of the more expensive options that you will have for workspace is rented office space. Although for the new digital nomad this is probably a costly option, still it's good to take a look at some benefits and disadvantages so that later in your digital nomad entrepreneur career you have all the options on the table.
Office Space Is Expensive
Rented office space can be from $50 up to thousands of dollars per month. In smaller cities in Asia, for instance, or in South America, you can find less expensive office space compared to North America and Europe. The best way to consider if an office space is the right price for you is to take a look at the needs you have for your company.
Expensive office space is kind of the opposite of what you want. Nevertheless, office space can set you apart if you have the type of business startup that needs an office space. For instance, if you have a lot of customers that you need to meet, renting office space can completely change the game in terms of giving the image and branding that your company might want. But still, it's an expensive option.
Rented Office Space Is Good for Teams
If the company that you have requires that you hire a team, it's best to keep those people all in one place to build team culture and team spirit. Rented office space can help in this situation because it gives a central location for the team always to be together and in which to work exchange ideas.
It is also a great way to keep all of the things about your company in one place. If for instance, you need to store demos and products for your company, you can keep this all in the same office.
Key Reasons for Choosing Office Space
One of the key reasons for renting office space if you are a digital nomad is because your company requires a physical location. As we discussed above, it can be because you have a team or because your customers need to see proof of a physical location, or it can be because of your image and branding needs. When you rent an office space, you can design it the way you want and give it to look that you prefer so that it gives you the image and level of trust that you want to project.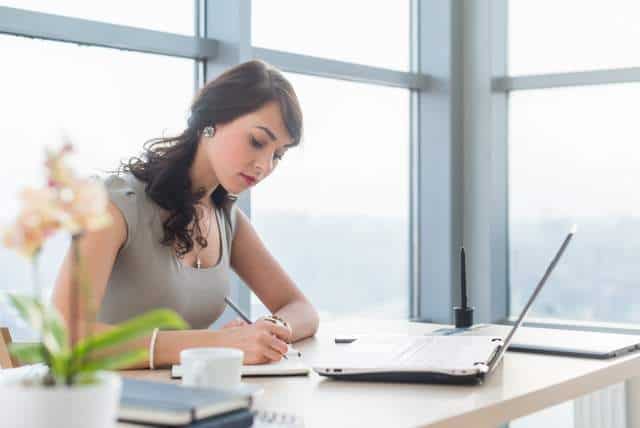 Renting office space is an expensive option and one that we don't suggest, especially if you are just starting out as a digital nomad. However, it is an option to keep in mind as you progress. The benefits are great, but fixed costs mean you need to cover it monthly, and unless you have a real need, this will become a burden.
CO-WORKING SPACES SUCH AS INCUBATORS AND ACCELERATORS
For digital nomads who have started their company, and you also like to be surrounded by like-minded people, co-working spaces for startups such as startup incubators and startup accelerators are a popular option. When it comes to providing office equipment or services like Wi-Fi, co-working spaces often offer this for free or for a minimal rental fee.
Sharing Office Space Is Cost-Effective
Co-working office spaces allow you to share the cost of the office and as a result, pay a fraction of what usually an office would cost. These offices are generally in major city centers where the rent or lease is costly in comparison to offices located on the outskirts of the city. Prices vary from city to city and country to country. However, more co-working spaces are popping up every year, offering new and advanced services for startups and established companies.
Since co-working spaces share the office with other companies, what this enables is lots of networking and communication with other startups and entrepreneurs. It may be beneficial to the digital nomad in keeping their motivation up and to sharing learned experiences. This possibility is not available to many other workspace options, and it may be one of the critical reasons other than price that make this a popular choice.
Going to co-working offices provides you with the opportunity to meet different independent businesses, many of them, and it allows you to learn from other digital nomads as well as to acquire new prospective business deals. They are better than traditional offices where you interact with the same people every day without the opportunity of growing your business through effective networking.
Startup Scene-Space Incubators and Accelerators
A few years ago, I managed a small start-up incubator in Helsinki, where I met all types of location independent entrepreneurs as well as digital nomads from other countries. I can attest that these working spaces for digital nomads (incubators and accelerators) allow entrepreneurs to set leisure aside from pleasure, and they make digital nomads much more productive than sheer discipline alone ever could. Finding locations that better enable you to engage in deep work will increase your productivity, and that is a big plus for your business and projects.
Depending on your needs, you can rent communal tables, isolated cubicles, or private offices. These co-working offices usually offer access to reliable internet connectivity, photocopiers, printing and faxing devices as well as office stationery. They may offer daily, weekly, or monthly charges to suit the different needs of digital nomads who may stay at locations for varying durations of time.
Incubators are co-working space that has determined a set of services that are needed for beginning startups. The services cover topics such as finance, legal, taxes, the establishment of the company in the city, as well as topical subjects which are of importance to startups. Having managed a startup in Helsinki in the past, I know that the interest and also the assistance that these services can offer to startups have good value. Companies that wish to rent co-working space sometimes get these services for free.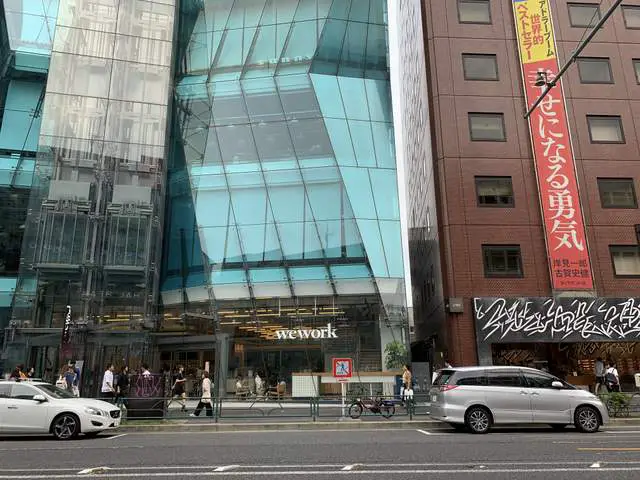 Accelerator co-working space, in addition to offering the office rental, often provides an acceleration program to startups. These programs vary in the number of services and also in the selection of who can participate, but generally speaking these programs aim to accelerate the startup from one level to the next. For instance, an accelerator program may provide services specifically for startups that already have a launched product or service and are looking to expand to international markets. The services that are offered are information from local experts from other startup companies who have been in this situation and who can give some guidelines to companies wanting to expand their market internationally. As with incubators, companies renting the co-working space can sometimes be included in the accelerator program if they qualify.
Co-Working Spaces in Almost Every Large City
Almost every large city has co-working spaces for rent. Often the co-working spaces are in the heart of each city, the business district, and as a result, you can be located there for a reasonable price. There is a trend that large companies like Microsoft and General Electric are setting up co-working space for startups. Additionally, there are some larger co-working spaces like WeWork that has an international network across continents and countries.
There are many options when it comes to co-working space. Not only are there more options in each city, but it is also a workable option in terms of cost to rent and also enables valuable networking.
CAFÉS AND COFFEE SHOPS
Cafés are wonderful places to work from. You can find them in almost any setting, from the busy business district to the countrysides and even beaches. It is also a perfect place to do some deep work for a few hours on your project. If you want a guide to finding the perfect café, check out my article Digital Nomad Lifestyle Tips for Finding the Perfect Café to Work From.
Cafés and Coffeehouses Have Different Environments
The cool thing about cafés and coffeehouses is that almost every one of them is different. Even the big coffeehouse chains like Starbucks have their look and feel as well as local clientele. Why is this important for digital nomad doing work? It merely is a variety and richness of choice. As a digital nomad, it's essential to be able to concentrate on their work for several hours at a time. It, of course, depends on the type of work the digital nomad is doing, but a lot of them need to do deep work on a laptop and concentrate. Cafés and coffeehouses offer different settings in different locations to enable digital nomads to do precisely this kind of work.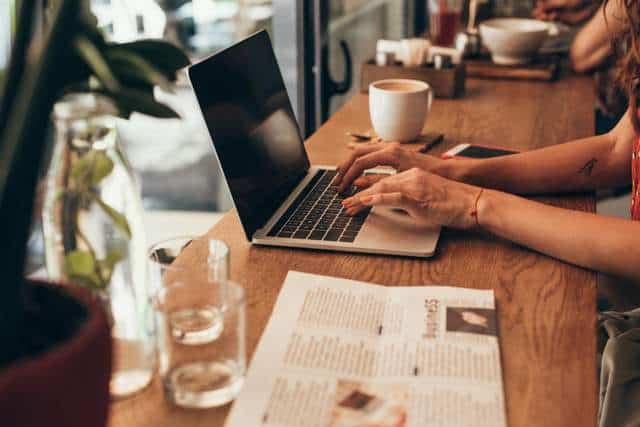 Multiple Locations Can Be Visited in a Day
Digital nomads often have the personality trait of wanting variety and change. Cafés and coffeehouses are excellent options for working as a digital nomad because multiple locations can be visited in a day. You can go to a café in the morning, do some exercise during the lunch hours when most cafés and coffeehouses are busy, and then in the afternoon choose a different café in a different corner of the city. This variety of locations and café atmospheres help the digital nomad to feel as if they're experiencing new things while at the same time doing the work that is important to continue this lifestyle.
Relatively Free and Easy to Socialize
Cafés are relatively free. Of course, you should buy a coffee or something like to eat, to stake your table claim and stay there for some time. But that's a minimal fee for the type of deep work possibilities in which you can make progress on your work. It's also possible to socialize a bit at the cafés or coffeehouses. People are often very habitual, and they go to the same place every day or several times per week. So if you see a person multiple times a week, it's not such a big step to go and say hello.
Cafés and coffeehouses are solid workspaces for digital nomads. I believe it's a skill to be able to set up a mobile office in any setting, and my experiences that cafés and coffeehouses are places where this skill shows its value. Working in a café for certain types of work is one of the best options for a digital nomad, and this can be done in any city in the world.
PUBLIC LIBRARIES
Public libraries are great places to work because you will be surrounded by other people working and studying, and also these places will be very quiet so that you can concentrate. While this office space does not give you as much freedom as some of the other options discussed in this article, for those who like extreme quiet and want to do deep work to finish the project, public libraries are ideal.
Libraries are also great because they are segmented into niches of study, and you are likely to come across academic people specializing in your niche.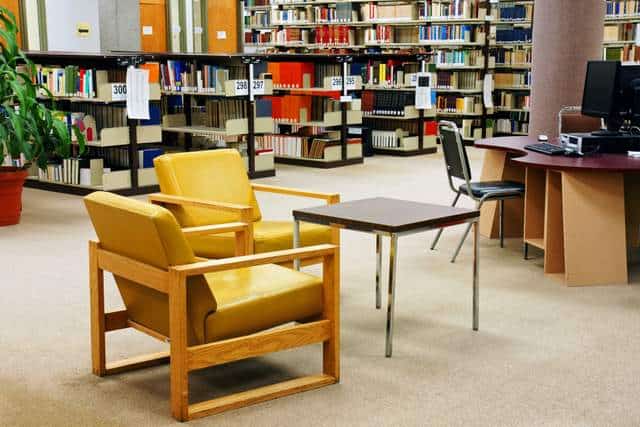 A Great Place for Finding Silent Workspace
Public libraries provide quiet workspace areas for people who want to do deep work for several hours at a time. Many people feel comfortable in libraries because during their student or university times, many of them actually did their homework assignments and libraries and so the places are familiar. You can find public libraries, as mentioned above, in almost every city and municipality. Additionally, most universities are open to the public, and you can go to university libraries. Another great thing about public libraries is that they often offer computer and photocopying services.
Late Night Work Also Possible
For those people who are night owls, and like to do work in a quiet space during the evening hours, public libraries offer late opening hours in the evening sometimes up to midnight. University libraries are also open late in the evening as many students are studying during that time.
Almost everyone has studied in a library before. The surroundings are not as exciting or free as cafés and co-working spaces, but as discussed the ability to do deep work and to make serious progress on your project is a high possibility.
HOME SET UP AS OFFICE SPACE
A home office set up is probably the least expensive option for a digital nomad. However, it does have its drawbacks. If you are already renting your accommodation, and prepare things properly, home office space costs very little to maintain. You probably need to get some equipment to make it feel like office space, but that is minimal cost.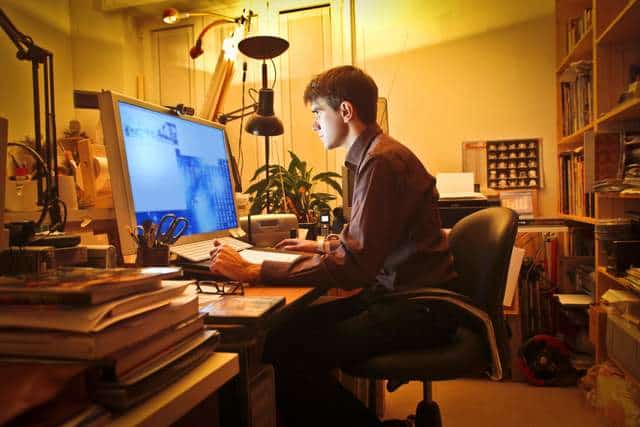 Difficult to Live and Work in the Same Place
Some people have no problem in creating their office workspace in the place they live in. Especially those who have an extra room in their apartment to maintain an office, this option is easy and convenient. Others, however, will struggle to be able to set up a proper office in the places they live because space is limited. There's also the issue of being able to concentrate on your work while working on your sofa. Some people can do it, and others can never seem to find the focus to concentrate on the projects that they do working from their couch.
Can Be Done Temporarily and When Budget Demands It
The option to do work at home and to create that place as an office is easy to do, but for many people, it is only a temporary solution for their office. When it is needed, such as when the budget is low, and there is a need to save costs, it can work. Additionally, you can mix it up and work partly at home and other times in cafés or part-time in a co-working space. It is best to use the home office set up according to your needs and budget.
LOCATION IDEAS FOR DIGITAL NOMADS
To finish up our discussion about best workspaces for digital nomads, I thought I would list a few key places which are worth checking out in different locations around the world. By far, this is a shortlist of possibilities. However, they are worth mentioning to give you an idea of the options.
Dojo – Bali, Indonesia
As a digital nomad, one great opportunity would be to tour Indonesia and explore its exotic culture, including mystic scenery, captivating cuisines, and compelling culture. Want to work at a beautiful location just 100 meters away from a tropical beach full of beautiful trees, people and hotels? Well, try the Dojo Bali Community, which networks digital nomads linking you with suitable brains and prospective business partners. The Dojo community has a café and offers conducive working environments for its visiting digital nomads and is thoughtful enough to couple the working spaces with various networking activities. As a digital nomad, you are set to relax, work, network, grow, and be happier than you ever thought possible.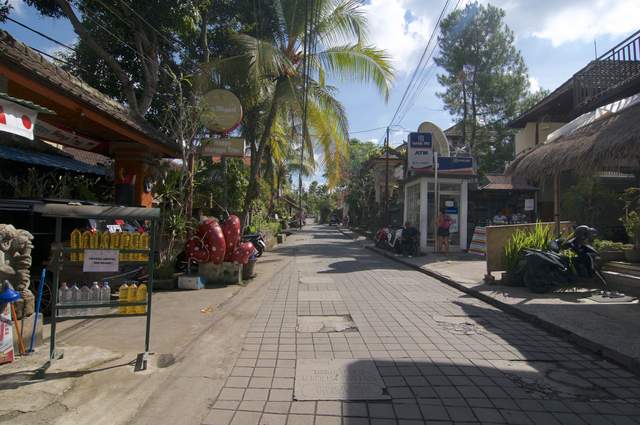 Hubud – Bali, Indonesia
Hubud is another place that you should consider for its captivating scenery. The co-working office hub is great for digital nomads who'd like to grow their skillsets as well as social and business networks. Apart from a serene working environment with high-speed Wi-Fi and reliable electricity, it offers skill-sharing forums and presentations. Its outdoor setting is therapeutic and refreshing for the mind and the soul. This hotspot for digital nomads is amazingly affordable, and you can access it for a day by just paying $20.
Punspace – Chiang Mai, Thailand
Thailand is another place that you should tour as a digital nomad, and it makes sense to go there after visiting Indonesia to reduce travel costs. It is a place like no other, and a working visit there should heal your soul. As a digital nomad, you can stay at Punspace and balance your time between working at Punspace Nimman or Punspace Tha Phae Gate. Nimman is for those who'd like breaking away from work to visit coffee shops and pubs while Tha Phae Gate is for those who'd like breaking away from work to explore the ancient cultural centers of the Kingdom.
Bat Haus – Brooklyn, New York, USA
Any artist in the world wants to visit Brooklyn to paint a nude model while drinking beers or alcohol-free beverages. It is precisely what Bat Haus offers, but it also provides other conservative digital nomads office spaces with high-speed internet and board rooms. For just $25 a day, you can work in this freelancing hotspot and store your luggage and bike for winding up after you complete the day's work.
SunDesk – Morocco
Morocco is the go-to place for digital nomads who'd like to learn North African history and culture while enjoying belly dances and desert adventures. Fortunately for you, some digital nomads visit SunDesk for its serene working and networking environment. This hotspot is excellent because it is close to the oceanic views and beaches as well, and even offers night accommodations.
WeWork – Hollywood, California, USA
Anyone who doesn't reside in Hollywood would agree it is one of those ultimately desirable tourist destinations we all covet. How about, as a digital nomad, getting to work there? Hollywood isn't a place to visit for a week, you need at least a month to take in all the glamour and splendor of Las Vegas, and you can get yourself a fixed working desk for a just 450 dollars. If you like, you can also get yourself a hot desk for $350 a month. This hotspot is great for digital nomads with interests in the entertainment business, and it offers screening rooms as an additional perk. This working space provider can host you in international cities like London, Sydney, and New York.
Tramshed Tech – Cardiff, UK
Wales is another travel destination that you shouldn't miss in your roaming career. Fortunately, the city of Cardiff is a converging point for digital nomads in Wales, and most of them meet to work interactively at Tamshed Tech. The hotspot is set thematically for tech and creative freelancers, and it close to the capital of the United Kingdom. This co-working space is installed with ultra-fast internet connectivity, boardrooms, HD projectors, and reliable printing services and equipment. For just 18 dollars, Tramshed Tech will allow you 24-hour daily access to its facilities and keep you energized with tea or coffee servings. The best thing about it is that you can interact with Google's staff because it hosts its Digital Garage sessions.
The Coffee House – Hong Kong
While on this exotic and vast Island, you will be glad to know that you can spend just $15 to access a co-working space featuring private offices, hot and fixed desks, superb Wi-Fi, printing, scanning and photocopying equipment, social rooms and lockers. The Coffee House is of high quality and low cost as it is very accessible and surrounded by numerous accommodation services.
CONCLUSION
To keep your digital nomad lifestyle, your objective must be to make your business profitable enough to cover your monthly expenses. A big part of owning and continuing your business is the workspace where you will do the work and finish the projects for customers. As we have mentioned above, a reliable mobile office setup will allow you to work in the many different options we covered and this a great skill and asset for any digital nomad.
Take advantage of the opportunities that you have to travel and do your work in different locations. Check what your needs are and choose the right workplace option for you. Don't forget as well as mix it up to keep your life exciting. Go get it!
I'm the owner of Digital Nomad Explorer. I've traveled to over 50 countries and been an expat in Scotland, Finland, and China. I was a digital nomad while having my own robotics company and traveled throughout Europe and China working remotely. Currently, I'm location independent with a home base in Kirkkonummi, Finland.